Take a transglobal tour with one of the world's most famous trip operators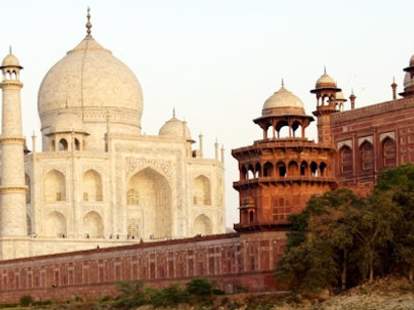 If you go on a vacation with the guy who runs the vacations, is he technically working, or what? To find out, you'll need a spare $105K, and a fondness for private jets, but that's what it'll take for world-famous trip operator Geoffrey Kent to let you roll with him.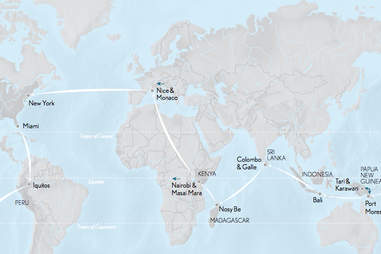 Starting in Miami, you'll be taking a small jet that can land "where the big airliners cannot".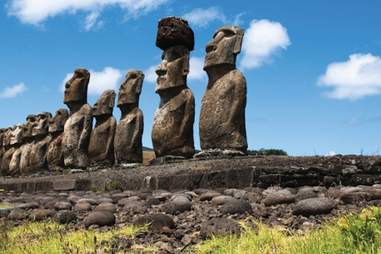 First stop: The Amazon River, where you'll see pink river dolphins and enjoy a locally-prepared feast. Then you're off to Easter Island for a demonstration of haka pei, "a thrilling form of downhill sledding", as opposed to the uphill sledding we all know and love.
Then -- Papua New Guinea, where you'll encounter the "Huli wigmen" (first discovered in 1930), renowned for the elaborate wigs worn by the men that they'd probably prefer you not to mention.
Up next is Bali and a rousing visit to the Komodo Dragon National Park, where you'll confusingly ask yourself why everyone is trying so hard to protect something that's 10ft long, venomous, and can run at 15mph.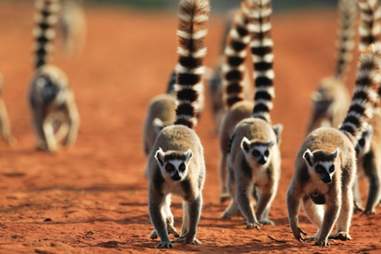 After that, it's on to Madagascar, which they know as "the land of the lemurs", possibly because they take animated movies a little too seriously.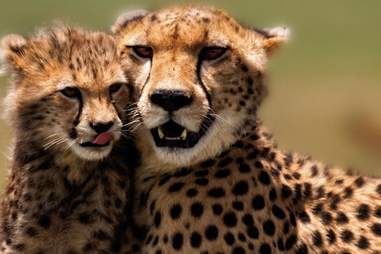 The penultimate leg is Kenya, where you'll go on a game-drive with some legit Massia warriors, then last of all it's Monaco, where on arriving, "a fleet of chartered helicopters takes you to the playground of the rich and famous, and Geoffrey Kent's adopted home". So… he's basically taking the long way home from the office the whole time?