Sam Heughan Talks Airplane Cocktails, His Top Travel Bag, and Working Out on the Go
The Scottish actor and gin creator shares tips, tricks, and packing lists for all types of travel.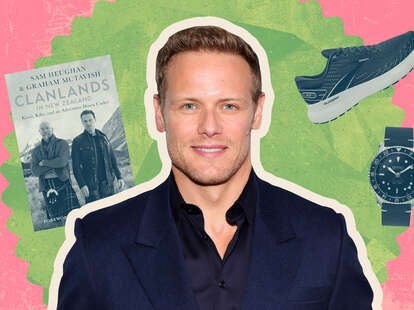 Design by Maitane Romagosa for Thrillist
Design by Maitane Romagosa for Thrillist
Have you ever wondered how celebrities pack for vacation? What go-to snacks are tucked away in famous people's carry-ons? Or what beauty products they swear by to combat jet-lagged skin?
Wander Musts
takes up residence behind the security X-ray machine to give you an inside look at celebrities' travel tips, tricks, and can't-live-without essentials.
In this installment, Scottish
Outlander
actor, bestselling author, and Sassenach Wild Scottish Gin creator Sam Heughan tells
Yolanda Evans
about launching his gin in the US and shares what he always packs when he's traveling.
My love affair with travel began when I was 18 years old. I booked a single flight to San Francisco with a backpack and stayed in hostels. I traveled around the US by bus. I went all down the West Coast on Greyhound and Green Tortoise buses, then back up the East Coast. Every day was an adventure. Then I went to Europe and traveled the Baltic states. We Europeans like to travel.
More recently, I loved getting to share Sassenach Wild Scottish Gin (which was released this year) during my gin launch around the States. It's a reflection of Scotland, of my hometown.
We did Tales of the Cocktail in New Orleans, which was incredible. And then we went up to New York, one of my favorite cities, and my friends at Chinese Tuxedo created some cocktails for us. And I loved visiting Texas—great bars, and their food scene was amazing as well.
I loved going into small bars in Houston or Austin and being able to sit and talk with the bartender and be like, "This is what I'm passionate about," and to hear what they're passionate about. Usually they come in slightly apprehensive because they're like, "Oh, here's another celebrity brand." But I think once they talk with me, they realize that I've worked so hard, and it's a reflection of who I am.
Rapid fire
Window, middle, or aisle seat?
It has to be the window so I can lean my head against the side, because I like to sleep. However, the aisle seat is always good because you get to the bathroom, and they tend to serve you pretty quickly.
Pack light or overpack?
I pride myself on being very practical and minimalist. However, for some reason, my job always means that I have to wear multiple outfits. And before you know it, you've been given two bags that are filled with suits, and you've got two cases to choose from. It's so frustrating. I'm that type of person who goes to the airport and wants to move as quickly as possible through security and straight to the gate. I want to be so efficient, but it never happens.
Favorite way to pass time on a plane
As soon as the engines are on, I'm out. I fall asleep straight away. I don't know if it's the sound, but normally I miss the takeoff. Later, when I wake up, I love to read. I love the newspaper, I love a crossword. And then, of course, once I've failed at the crossword, I watch a movie.
Biggest travel fear
I think it's probably being stuck at an airport. I don't mind if my bags go missing—absolutely fine, I'm good with it. But being stuck in a long line at immigration, that's a tough one.
Best tip for fighting jet lag
I suppose the best things to do are probably hydrate, not drink, get an early night's sleep, do a workout. Do I do those things? Not really, as I like to enjoy myself on an airplane. But having said that, I also get so excited to get somewhere new, so I just want to go out and explore wherever I am.
Favorite travel snack
I love warm nuts, not too salty. I always carry a protein bar with me because I kind of get hungry at times. And I love a pretzel.
Go-to drink order on a plane
Gin and tonic, hands down. It's a refreshing, easy drink. I feel like other cocktails don't really work on the plane. And I always pass on the wine—doesn't do it for me.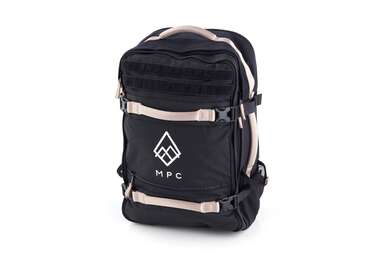 MPC
Number one would be the My Peak Challenge bag that I created. It's just cool. I designed it so you can do workouts with it. But it's also really comfortable, stylish, and has loads of pockets. It's got water bladders and you can fill it up and use it as a weight to lift, swing, all kinds of cool things.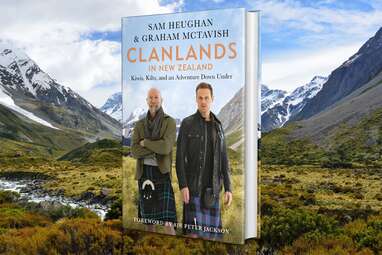 Amazon
A book is a good one. And there are plenty of books, including Clanlands. It's a book that I wrote about my time in New Zealand, so it's sort of a guidebook.
Brooks
I always pack my running shoes because it's a great way to get to know a new city, and you can see any sites, bars, or restaurants that you're going to visit later. I bring these Brooks gels. They're just super comfy and I just love them.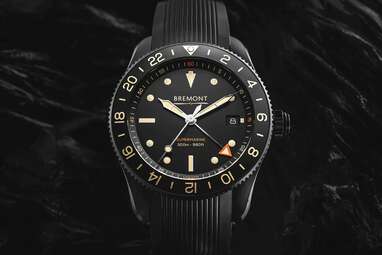 Bremont
I like to travel with a good watch. I have a Bremont watch—they are a British watch company with a great history. They are actually going to stock our gin in their showroom so you can go and look at watches and drink.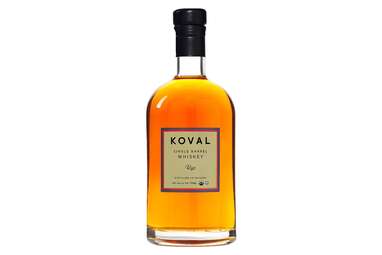 ReserveBar
When I go to a different country, I buy a bottle of their spirit, whatever that is. Whenever I go to America, I buy a bottle of rye that I can't get in the UK. It's a little memento and a little taste from wherever I've been. Recently, I was in St. Kitts and Nevis and I got a beautiful bottle of rum.
We independently source all of the awesome products and experiences that we feature on Thrillist. If you buy or book from the links on our site, we may receive an affiliate commission — which in turn supports our work.