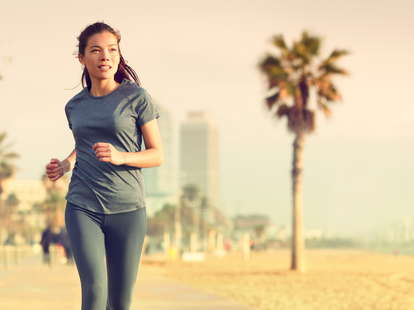 Maridav/Shutterstock
Maridav/Shutterstock
We already told you about the sexiest neighborhoods in the world. And while strolling the beaches of Ipanema sounds just dandy this time of year, who says sexy has to come with an expensive plane ticket? From Miami to Denver and LA to Austin, there are plenty of neighborhoods right here in the good old USA straight packed with beautiful people. And if part of your vacation plans this year calls for surrounding yourself with really, really sexy folks, here are the 14 hottest 'hoods you need to visit.
14. Back Bay
Boston
The Victorian brownstones that line Commonwealth Ave and Beacon St don't come cheap. And neither does the stuff you'll find in the shops on Newbury St, where Chanel and Cartier peddle their wares to a nonstop parade of beauties strolling by on a sunny afternoon. So while Back Bay is definitely Beantown's sexiest 'hood, just don't forget your wallet.
13. 14th St
Washington, DC
The perpetual turnstile that is DC has seen a mass migration of young folks in the past five or six years. And no area shows it more than 14th St, where $3 billion of investment has poured in and the row houses are packed with young professionals. New restaurants and bars open all the time, and this area has become the "it" neighborhood for those moving to the nation's capital.
12. Buckhead
Atlanta
If the "Beverly Hills of the South" had been around in the 1960s, Jed Clampett and company would have had a much shorter ride in the open-air wagon. As it is, you won't find much in the way of hillbillies in Buckhead, where high-end shops like Hermes and Canali anchor an entertainment district that draws the prettiest people in the ATL. At least the prettiest ones who don't require a rainstorm of dollar bills to visit, if you catch our drift.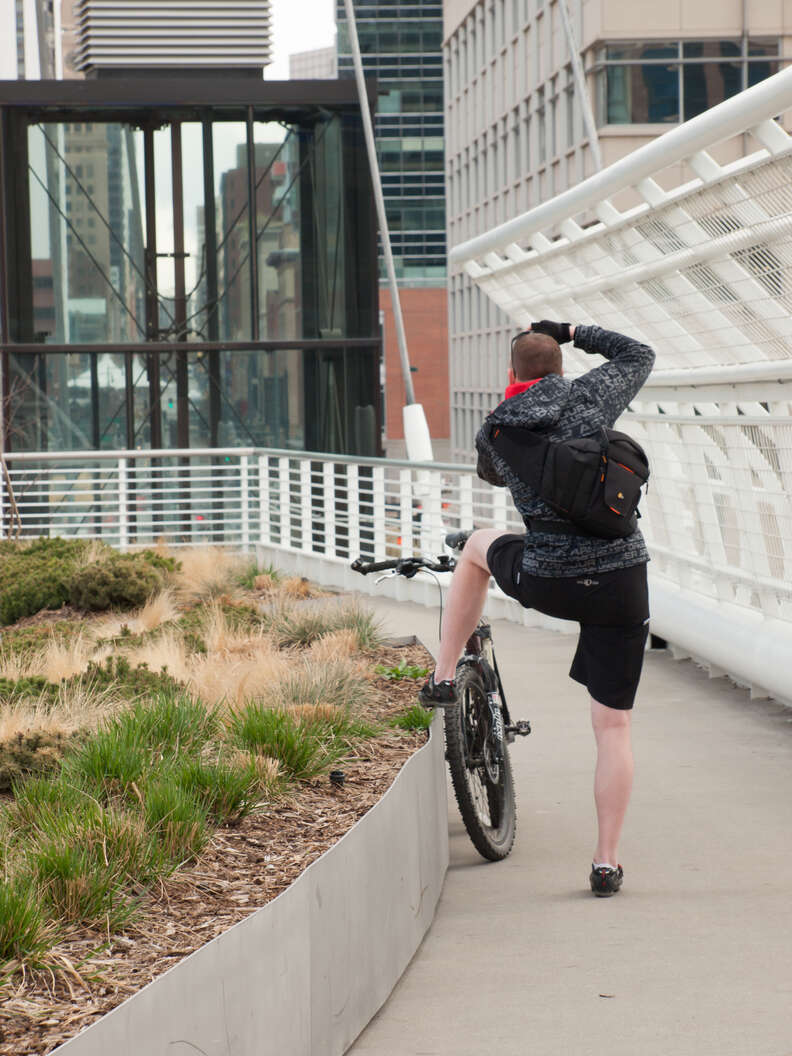 11. The Highlands
Denver
In America's fittest state, sexy means being in shape. So one might not expect a neighborhood whose biggest draws are a donut shop and a brewery to grace a list of "sexy." But the Highlands' abundance of cool places to consume calories has made it a big draw for people who also enjoy burning them off. When denizens wash down a Habit donut with something delicious from Denver Beer Co., it's typically as a reward after a morning hike/run/rock climb, and it's what makes this neighborhood sexy in a way only Colorado can be.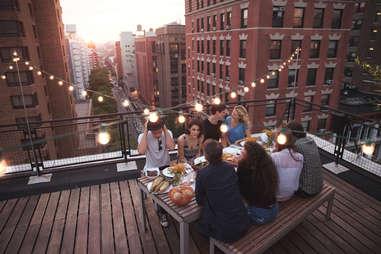 10. SoHo
New York City
Some might ask how this was the only US 'hood on our list of the world's sexiest, yet somehow it's only number 10 here. Some might also ask how you can finish second in the SEC West and still qualify for the National Championship. So let's blame ESPN for both and say the boutiques, models, proximity to NYU, and parties like the rooftop shindigs at the Mondrian draw an upscale crowd that makes this neighborhood -- at least in summertime -- the sexiest spot in the city.
9. Brickell
Miami
Miami's financial district south of Downtown is where the beautiful people of Latin America have gobbled up the post-crash condos; the streets are filled with sexy folks from south of the border who've come to Miami to shop, vacation, or do whatever it is people in Miami who don't seem to have jobs do. It's also become a hotbed of young American professionals who have relocated to South Florida and prefer a walkable, urban lifestyle to the insanity of South Beach.
8. South Tampa
Tampa
Have you ever watched a Florida State game on TV, looked at the sections upon sections of gorgeous coeds in the stands, and thought, "Damn, I should've gone to school there." Well, you know where a good chunk of those women move after graduation? South Tampa, a popular post-grad spot for ALL the big schools in the Sunshine State -- it's essentially Greek life for grown-ups. Between an exploding restaurant scene, walkable bars, and new condo construction, the area continues to draw the best, brightest, and -- most importantly -- hottest young people in Florida who just can't stomach the idea of living in... ew... Miami.
7. River North
Chicago
While Lincoln Park definitely has its share of beautiful (even in the midst of its family invasion), Chicago's sexiest 'hood has become River North, which also boasts the highest concentration of art galleries outside of Manhattan. Why? Because people with money buy art, and that's who has moved into the neighborhood's new high-rise lofts. Plus, with Champagne lounges, a "Trump" bar, and the Michigan Ave and Oak St shops not far away, you get a lot of well-dressed, slightly tipsy people looking for somewhere -- or someone -- to help warm them up.
6. South Congress
Austin
Maybe it's the city's youthful energy or the fact that the triple-digit heat makes swimming a daily necessity, but Austin is objectively very, very, ridiculously good-looking. And the crossroad of its hotbeds of hotness is South Congress. There's nowhere you're more likely to see a bevy of swipe right-worthy bearded lumbersexuals and yoga-lean babes in cowboy boots than on Austin's most walkable strip, where the city's most head-turning populace patronizes boutiques like STAG or By George, dines at revered Austin eateries like Home Slice and Perla's, or unwinds at the Continental Club Gallery (best place to meet a rough-and-tumble musician) or Hotel San Jose (aka design babe central).
5. The Gulch
Nashville
Watch out Atlanta, the balance of power when it comes to Southern sexiness is shifting north, and the title of "Sexiest City in the South" may now belong to Nashville. Young professionals are joining aspiring country-music stars to give this town an influx of attractive people, nowhere more so than The Gulch, which is ripe with a slew of new condo towers. The bars are heavy on craft cocktails and fill up nightly with both locals and the Southern Hollywood types Nashville is known for.
4. Uptown
Dallas
In one of the fastest-growing cities in America, the flocks of young, intelligent people moving to the DFW metroplex are opting for Uptown, where McKinney Ave bustles with new bars and restaurants, and residents keep in shape by running, biking, or inline skating along the Katy Trail. And when summer rolls around, all the apartment buildings throw pool parties worthy of a warm-weather college town.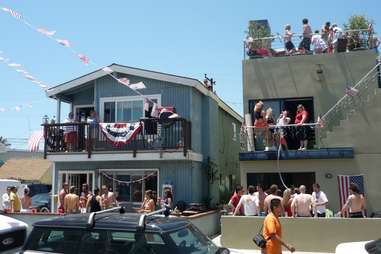 3. Balboa Peninsula
Newport Beach
While Orange County is really more corporate office parks and McMansions than it is blonde surfers and beach bars, the OC fantasy still lives large on the Balboa Peninsula. The crammed-together beach houses are home to surfers, stoners, trust-fund babies, and even the odd person with a job, all of whom spend their free time on the sand or in the water. The area closest to Newport Pier has the best collection of bars in Orange County, drawing students from UC Irvine, and every July Fourth the streets turn into America's best Independence Day beach party.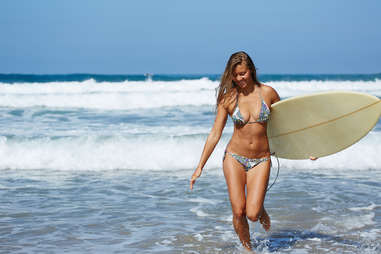 2. South Bay
Los Angeles
When you picture Southern California, you probably think of the sun shining on beautiful, tan, blonde people walking against the deep-blue backdrop of the Pacific Ocean. And the folks who call Manhattan, Hermosa, and Redondo Beaches home would say that's spot-on, considering the laid-back beachfront bars and trendy restaurants front mountains sided with apartments boasting panoramic views of the water. And yes, we realize the South Bay isn't a single neighborhood per se but rather three cities; then again, in the infinite sprawl that is LA County, the city you're from is far more definitive than the area of town you live in.
1. South Beach
Miami
Sex permeates the air when you roll across the MacArthur Causeway into South Beach. Or, maybe that's just the humidity. Either way, when there are models literally standing in front of you at the grocery store, topless girls laying out on the beach, bars open until 5am, clubs that rank among the best in the world, half-naked people strolling down the street, and a Southern heat that makes everything just a bit steamier, no other place in the country can lay claim to the title of sexiest neighborhood in America. None.
Sign up here for our daily Thrillist email, and get your fix of the best in food/drink/fun.
Matt Meltzer is a staff writer at Thrillist. Follow him on Instagram: @meltrez1.