Always wanted to learn kung fu, but never felt like you had a teacher worthy of your lightning-quick reflexes, superhuman strength, and ability to vastly overestimate your own skill level? Then you need to take a pilgrimage to the literal home of kung fu, China's Shaolin Temple, where -- believe it or not -- they allow foreigners like you to live there temporarily as "Shaolin Disciples".
Recommended Video
Nashville Absinthe Cocktails & the Hottest Chicken (Literally)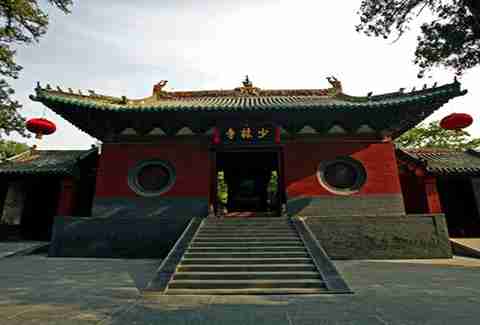 This is the Shaolin Temple in Zhengzhou, China. It's been around since 495 AD... Take that, Ed's Kung Fu & Self Defense next to Dress Barn in the strip mall!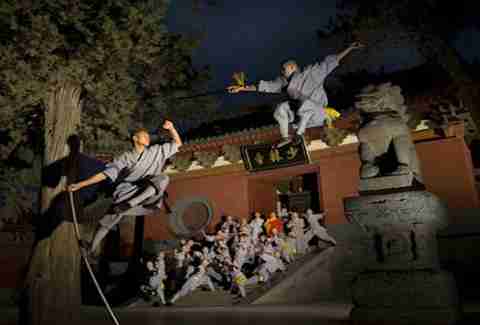 Since pretty much the beginning of the monastery, Buddhist monks have been developing & practicing a ridiculous brand of kung fu that looks something like this.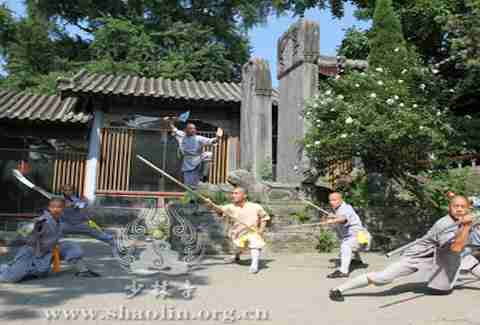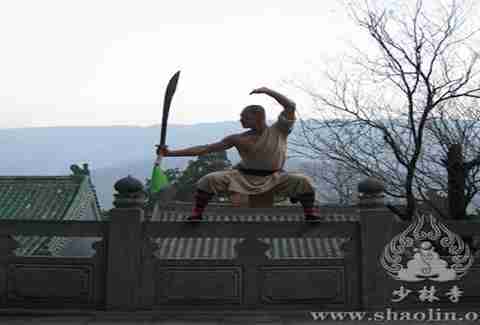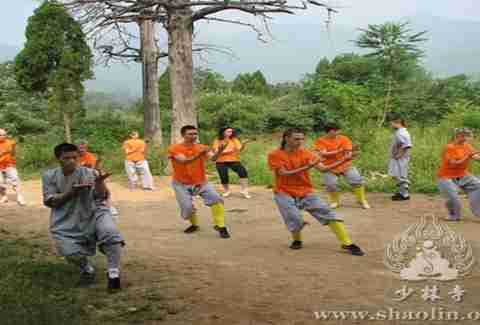 But back to the point: they'll teach you, a regular dude, how to do all that... even if you've got a disgustingly long mullet. Especially if you've got a disgustingly long mullet.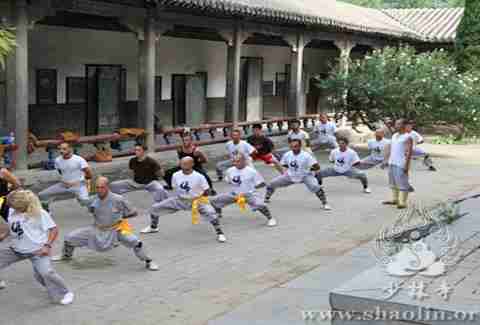 With actual kung fu monks as teachers, students learn the traditional kung fu spectrum like fist forms, weaponry forms, and both hard & soft qigong, which's the practice of cultivating "intrinsic life energy".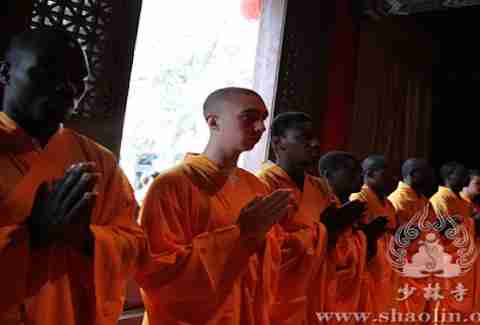 Learn enough, and you might even get one of those neat orange robes.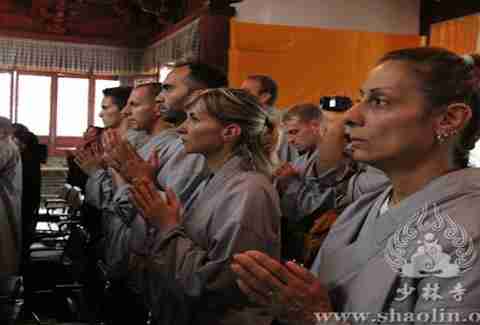 Students also learn about basic Buddhism, practice in a classroom setting, and even learn about elements of Shaolin medicine like acupuncture, tuina massage, and "bone setting" (which is not nearly as sexy as is sounds, and in fact involves fixing 'fu-shattered limbs).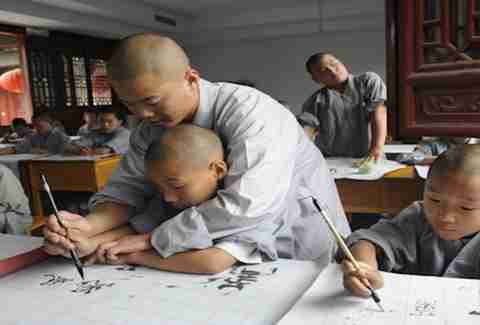 Whoa, kung fu monk, unhand the kid! Wait, he's just teaching him Chinese calligraphy, which he'll also be teaching you (along with actual Chinese) while you're there.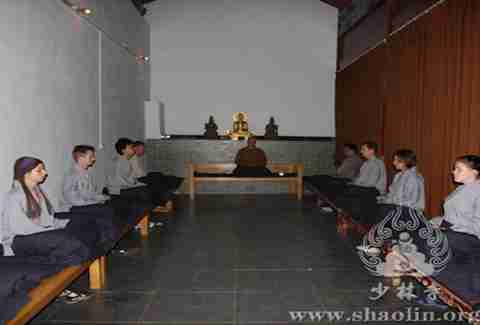 When you're not kicking ass, learning about Buddhism, or wishing you could just download this stuff Matrix-style, you'll be meditating.
And you will be eating with regularity.
But, perhaps best of all, you'll get to sleep in a room that's actually pretty modern -- just don't go chopping stuff in half...