You can get almost anything from a vending machine: beer in Bulgaria; used undies in Japan; sex toys in Spain; and healthy snacks instead of Cheetos anytime you actually want Cheetos. Now in Hangzhou, China, you can treat yourself to a ride -- for a few hours, at least.
As part of a car-sharing initiative, the electric car manufacturer Kandi Technologies has set up 2 mammoth vending machines in the last year. They look like giant Pez dispensers, except they're upside-down and not shaped like a cartoon character. And there's no candy. Why's this interesting, again? Oh yeah: cars!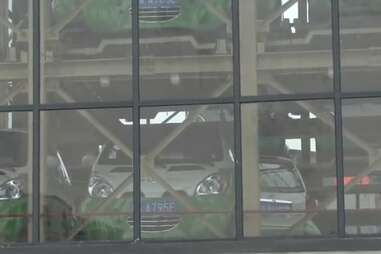 Introduced to tackle the pollution problem -- China's pretty much swaddled in smog -- the scheme aims to put 2 million EVs on the road by 2020. Only 10% of the Chinese population owns a car, but vehicles make up 50% of the country's pollution -- hence the push to get people driving smaller, shared electric cars, rather than mega, gas-guzzling ones.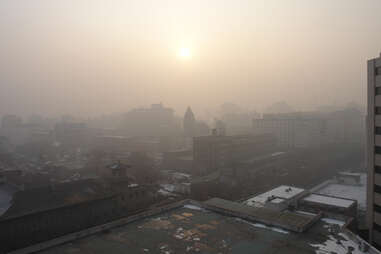 Once your tiny car pops out of a Kandi machine, smoothly ferried down from its slot in a multi-story garage, it's fully charged and ready to go. A carbon-efficient solution -- and, at just over $3 per hour, a smart economic one -- you'll get around 75 miles out of your EV (at a sad max speed of 50mph). At least it's easy to park.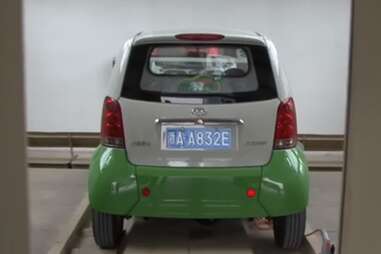 There're plans to add an additional 10 stations by 2014, in cities like Shanghai and Beijing.
Chloe Pantazi is an editorial assistant on Thrillist's travel team. Yes, that's a British accent. No, she doesn't watch Doctor Who. Follow her on Twitter at @ChloePantazi.