Shoot guns & load up on James Beard Award-winning food on a farm
Sure, a farm in Eastern Tennessee probably doesn't exactly sound like the kind of place you'd find a 5-star Relais & Chateaux hotel on a 4,200-acre estate with food prepped by a James Beard winning chef, but you must be super-prejudiced, because that's exactly what Blackberry Farm up in the Great Smoky Mountains provides.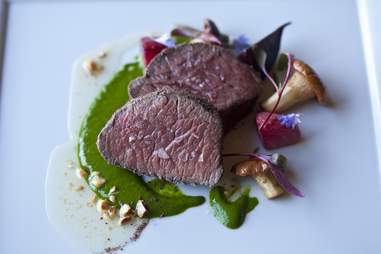 All the delicious food is either locally sourced or comes directly from the farm, and's prepared by executive uber-chef Joseph Lenn before being scarfed down in the Barn dining hall.
The Main House Dining Room, set in the property's original 1930s building is where you'll come feast for breakfast and lunch, with both menus highlighting the distinctive Foothills Cuisine.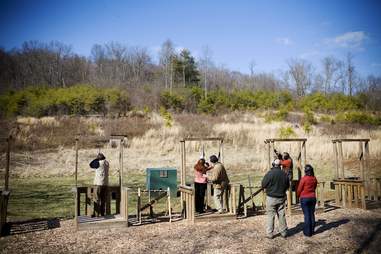 If you've eaten too much already, pull the trigger out on the range by shooting some clays. Protip: they're easier to hit once they're on the ground.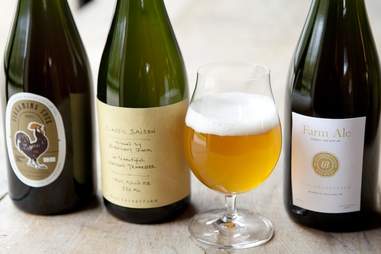 Steady that hand at Dogwood Bar (in the main house) and Barn Bar, and be sure to try one of their three house-brewed beers: Saison, Farm Ale (pale), and "Screaming Cock" (Dubbel)... yes, Screaming Cock.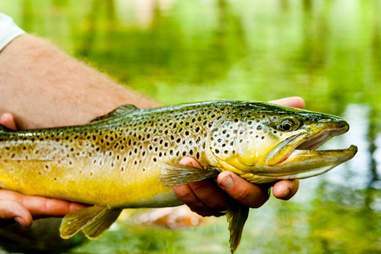 Learn how to fly fish from the Orvis folks at the Blackberry ponds, before trekking out on your own to nearby rivers in the Smoky Mountains National Park.
If shooting guns and fly fishing don't work out? Let's hope you can handle kayaking on the nearby lake.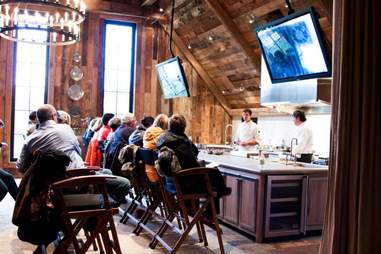 If you're epicurious, attend one of the frequent cooking demos, where specialist chefs & artisans share their knowledge/delicious food.
And the hotel itself? Get feather beds neatly wrapped with "sumptuous linens", with "oversized soaking tubs", and "wood-burning fireplaces". So this is why they're called the Great Smoky Mountains.