If you've always dreamt of exploring the great unknown but worry that the world holds no more mysteries, you're in luck -- it does. And you don't even have to go to the library! No, for a cool $59k, you can channel your inner Sir Edmund Hillary by spending eight luxurious days traversing one of the last great wildernesses on the planet, Antarctica's White Desert. Here's what your adventure has in store:

The trip begins shrouded in the aforementioned mystery as you leave Cape Town, furtively headed for an "Unknown International Airport" that's 5.5 hours away.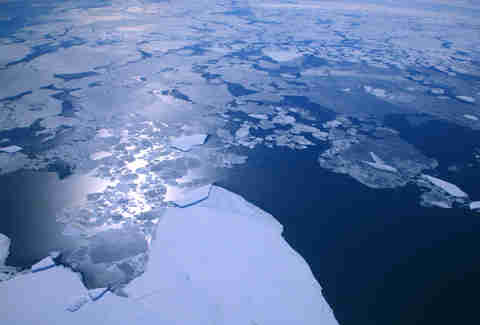 Not-at-all-short but Instagram-scenic, the flight crosses thousands of icebergs en route to the polar circle, where night -- unlike you on the ice -- never falls.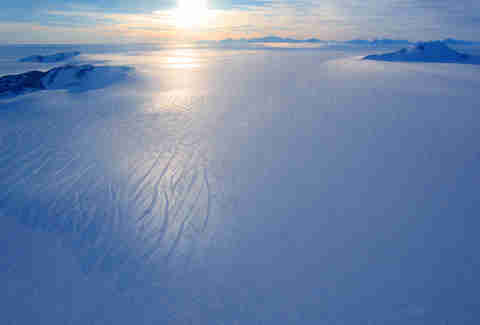 Welcome to the heart of Antarctica, an oasis of cold, snow, and fresh tracks! Oh, it's cross-country skiing. Yawn.
At Whichaway Camp -- which overlooks a 200ft icefall, runs on solar energy, and is generally tired of people making "hilarious" jokes about the direction it's located in -- you'll sleep in a cozy fiberglass pod and craft leather comb sheaths around a campfire. JK! No campfires.
Another two-hour flight takes you to this dapper colony of Emperor penguins, where you can test out your Morgan Freeman impersonation on 3,000 breeding pairs of birds and their kids.
As one of only 12 tourists in the area, plan to get really up close and personal.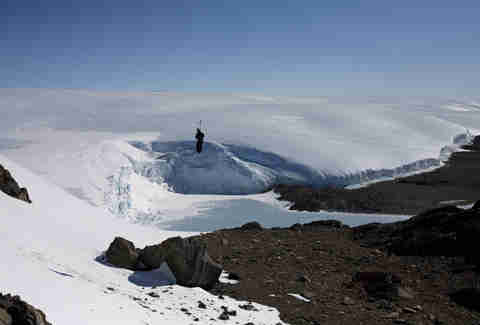 Wildlife not wild enough? Take a spin on this Antarctic zipline, or "Tyrolean Traverse" if you're a contestant on Jeopardy. Sorry, "What is a Tyrolean Traverse?"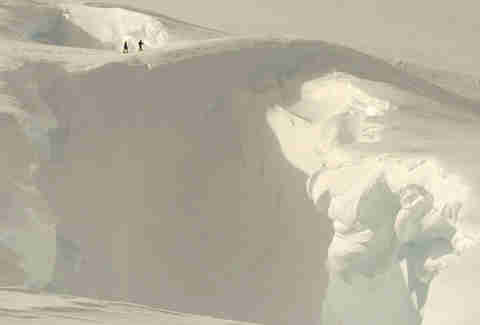 Or take a nice afternoon stroll... across an iceberg.
Who's up for climbing the Skywalk? It's only a 200ft cliff jutting out above a frozen tundra, nbd.
No really, there's some next-level climbing to be done. And keep in mind that you're already at about 14,000ft above sea level.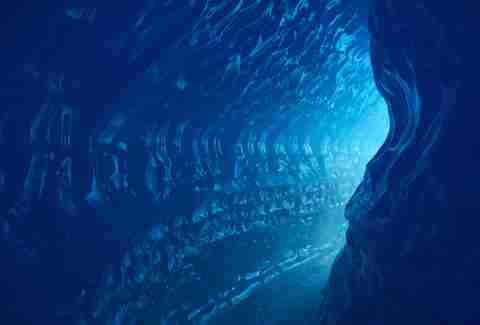 There are also ice tunnels and underground ice waves awaiting exploration. Plus optional abseiling into ice crevasses, naturally.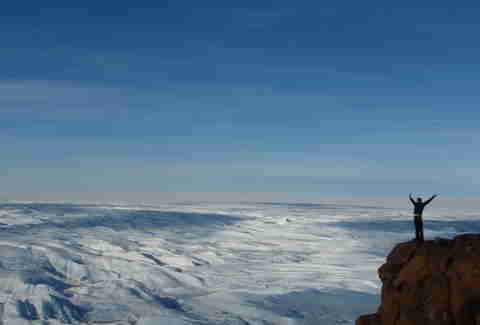 If frigid cold and expansive solitude is your thing, consider Antarctica your oyster.
How about the terrifying combination of kitesurfing and skiing? Good, 'cause they have that too.
How many of your friends have a profile pic from the South Pole?
But, no matter how active you choose to be, at the end of the day there's always some champagne waiting for you on ice (literally). This is a luxury tour after all.
Sophie-Claire Hoeller is Thrillist's associate travel editor, and she can barely stand the arctic temperature of the office's A/C. Follow her @Sohostyle.