These tiny RV hotel rooms are a traveling hipster's dream
Taking the concept of the classic New England beach/lake cottage hotel to its logical, hipster conclusion, a couple in Portland, Oregon's Alberta Art District have opened Caravan -- The Tiny House Hotel: six single-room houses situated on a campsite-like city block.
Owned and maintained by Kol and Deb Delman, the individually themed, 100-200sqft RV houses are all built on trailers and have zany names like Roly Poly, Kangablue, The Tandem, and The Caboose.
Despite their miniature size, each tiny room features a kitchen with hot plate, a workable toilet and shower, and electric heat, so guests won't have to rely on the outdoor fire pit as their only source of warmth. And speaking of the fire pit, one's in the outside common area, along with a hammock and some quirky furniture. There are also plenty of local bars nearby.
Take a look at the pics below before booking your tiny vacation here.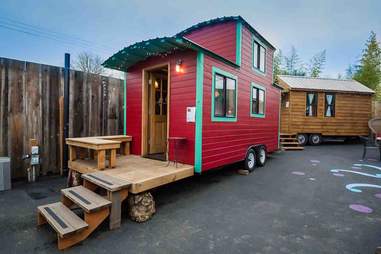 Jeffrey Freeman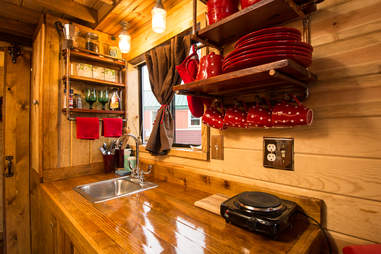 Jeffrey Freeman
Jeffrey Freeman
Jeffrey Freeman
Jeffrey Freeman
Chloe Pantazi is an editorial assistant on Thrillist's travel team. Yes, that's a British accent. No, she doesn't watch Doctor Who. Follow her on Twitter at @ChloePantazi.