This epic Slip 'N Slide is pretty much an Olympic ski jump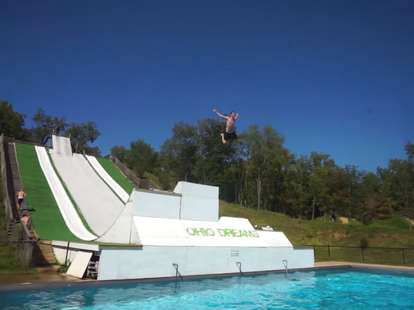 The ultimate Slip 'N Slide is real, and it's insane. Like, ski jump insane.
Located at the Ohio Dreams action sports camp in Butler, OH, it's been aptly named the Slip N Fly -- because it launches you about 20ft into the air over a giant pool. Take that, Britain.
While this monster's normally only open to kids ages 7-17, it's available for rent on weekends (from 10am to 10pm) for $5,000 a day.
But what does five grand worth of fun look like? Watch: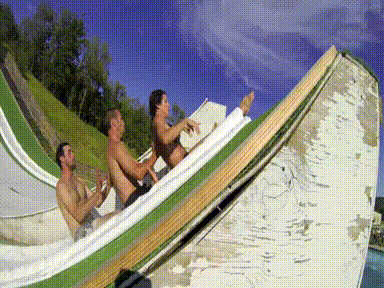 Check out the full video below…
…and then start frantically reaching out to 99 old college buddies on Facebook before booking it here.
Gianni Jaccoma is an editorial assistant for Thrillist Travel, and would happily break his leg on this thing. Follow him to the ride of your life on Twitter @gjaccoma