Talk about turning the travel luggage industry on its wheels.
Dubbed the "world's first smart carry-on," Bluesmart's a hardshell suitcase that syncs to your smartphone; using the app, you can track your bag, lock/unlock it remotely, and even charge electronic devices with the battery embedded inside.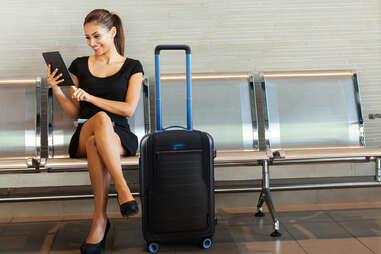 But wait, there's more (said in our best infomercial voice): the case also has a built-in scale to help you avoid overweight baggage fees, notifies you when someone is tampering with it, and tracks how many miles you've/it's flown. Also, it's TSA-approved.
And it can be yours for the low, low price of $235, payable in three easy installments of... just kidding! You have to pay it all at once. In fact, Bluesmart just started accepting pre-orders on Indigogo yesterday and, as of this morning, has already raised a cool $160,555 on a $50k ask. Who knew so many people wanted remote-controlled bags?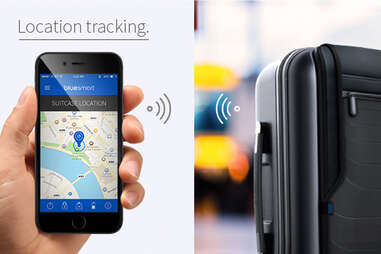 Either way, they start shipping in July of 2015, and you can check 'em out in more detail, right here.