A slick & quick way to find really cheap airfare
Despite the slightly abusive relationships folks finds themselves in with their airlines, lets face it: we'll never leave them for trains. But, every once in a while, they do something awesome, like Southwest has done with its spanking-new, super-easy fare search tool.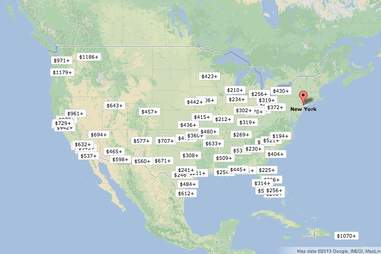 It's super simple: just pick your departure city, and it'll show you the cheapest fare to the rest of the country by both dollars and amount of begging to your folks required points.
Seeing everything at once, you'll get a good sense of the relative value, with a few surprises -- did you know it costs almost half as much to fly cross country to San Diego than to LA?
You can even search by categories including beaches and cities with great nightlife, of which New Mexico apparently has none.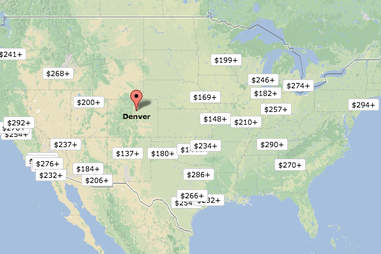 And as a further benefit, if you're on a tight budget, it can source fares that fall exclusively under a certain ceiling ($300 in Denver will get you virtually anywhere), so you can set your sights on the best deal for your dollar.