The Best Country for Tourists Is...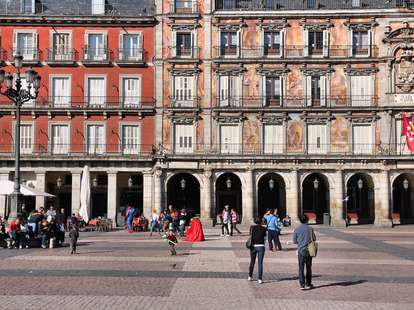 <a href="http://www.shutterstock.com/gallery-56934p1.html?cr=00&amp;pl=edit-00">Tupungato</a> / <a href="http://www.shutterstock.com/editorial?cr=00&amp;pl=edit-00">Shutterstock.com</a>
Without tourists, the souvenir snow globe industry would crumble, and with it, entire nations' economies. Not because snow globes are lucrative, mind you, but because lots of countries make lots of money from tourism. And one country excels at welcoming visitors more than any other. It's Spain. Really.

Yes, the land of Don Quixote ranks as the most tourist-friendly country in the world according to the World Economic Forum's travel and tourism 2015 report. The study factored in infrastructure, natural and cultural resources, safety, price competitiveness, and international openness to determine the country best suited for tourists. Spain scored high across the board, but especially so in infrastructure and natural and cultural resources. With its litany of artists like Picasso and Dalí, unique cuisine, and all its underrated cities, well, it's easy to see how Spain's a crowd-pleaser.

European countries dominated the top 10 in the rankings, with France coming in second on the list, while Germany won the bronze medal for friendliness. See? All those stereotypes about the French being snooty, or how Germany's just one big beer hall? They're so much more than that -- and to a helluva lot of people, too.
Oh and that great "melting pot," otherwise known as the United States, managed to come in fourth. Which is still pretty damn good.

Here are the 10 most tourist-friendly countries in the world:

10. Canada
9. Japan
8. Italy
7. Australia
6. Switzerland
5. United Kingdom
4. United States
3. Germany
2. France
1. Spain

The entire report, including the full ranking of 140 countries, can be found here.

Kara King is a Thrillist intern and SoCal native. She is still trying to make sense of this strange, worldwide phenomenon called "weather." Follow her attempts to live without all that sunshine at @karatillie.