Every State's Nickname and Motto, Updated for 2015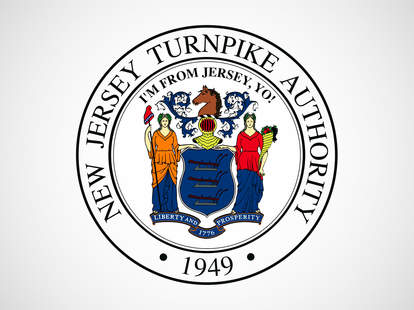 You ever play a really long version of The License Plate Game on a road trip and, after staring at state names for five hours, start to wonder stuff like: "Where exactly are these gardens in New Jersey? And what is a tar heel, dammit?" The nicknames were created so long ago that nobody has any clue as to why. And state mottos aren't much better. Many are in Latin and don't seem to mean much, and even the ones in English are ho-hum at best -- "Agriculture and Commerce?" Way to get those hearts racing, Tennessee!
Yea, it's all so terribly outdated. Which is why we thought it'd be fun to come up with nicknames and mottos that are a little more reflective of what each state represents today.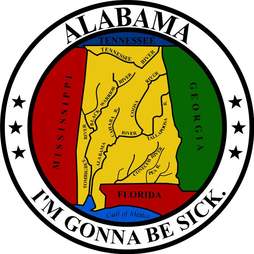 JENNIFER BUI/THRILLIST
Alabama
The Overzealous-College-Football-Fan-Reaction-Video State
Motto: I'm gonna be sick
 
Alaska
The Pipeline State
Motto: We'll pay you to live here
 
Arizona
The Retirement State
Motto: But it's a dry hundred-and-fifteen
 
Arkansas
The Hot Springs State
Motto: No, those AREN'T rotten eggs
JENNIFER BUI/THRILLIST
California
The Red Tape and Regulation State
Motto: There's a tax on that
 
Colorado
The Highest State
Motto: We're talking about the mountains!
 
Connecticut
The Daytime Television State
Motto: You are NOT the father!
 
Delaware
The 21.99% APR state
Motto: You're pre-approved!
 
Florida
The Idiot State
Motto: Who needs a brain when you've got a beach?
JENNIFER BUI/THRILLIST
Georgia
The Cheap Gas State
Motto: You'll make it. Trust us.
 
Hawaii
The Reluctant State
Motto: Houle go home!
 
Idaho
The Separationist State
Motto: All we need are guns and potatoes
 
Illinois
The Corruption State
Motto: Every vote counts, and some count twice
 
Indiana
The Basketball State
Motto: We don't get there with milk and cookies
 
Iowa
The Caucus State
Motto: We don't really know why it's important either
 
Kansas
The Creation State
Motto: Rock Chalk, no evolution talk!
JENNIFER BUI/THRILLIST
Kentucky
The Bourbon State
Motto: Whiskey for my men AND my horses
 
Louisiana
The Mardi Gras State
Motto: Don't puke on me
 
Maine
The Lobster State
Motto: Our lobsters are way tastier than Florida's!
 
Maryland
The Crab State
Motto: Old Bay on everything!
 
Massachusetts
The State You Love to Hate
Motto: Count our trophies
 
Michigan
The Militia State
Motto: Except for Detroit, we're beautiful!
JENNIFER BUI/THRILLIST
Minnesota
The Fried-Food-on-a-Stick State
Motto: Oh, ya, you betcha!
 
Mississippi
The Last-In-Everything State
Motto: You're welcome, South Carolina
 
Missouri
The Macro-Brew State
Motto: Brought to you by Budweiser. Budweiser, King of Beers.
 
Montana
The Celebrity Ranch State
Motto: We shoot paparazzi!
  
Nebraska
The Slaughterhouse State
Motto: It'll go away once you get 'bout five miles outta town
 
Nevada
The Casino State
Motto: No one ever lost money giving free liquor to gamblers
 
New Hampshire
The Relevant-Once-Every-Four-Years State
Motto: You care about us as often as you care about soccer
JENNIFER BUI/THRILLIST
New Jersey
The Overcompensating State Pride State
Motto: I'm from JERSEY, yo!
 
New Mexico
The Breaking Bad State
Motto: Better call Saul!
 
New York
The We're-Actually-a-State State
Motto: More than just Manhattan! Really.
 
North Carolina
The Tobacco State
Motto: *Cough* It's perfectly *cough* fine *hack*
JENNIFER BUI/THRILLIST
North Dakota
The Fracking State
Motto: 0.2 Women for Every Guy
 
Ohio
The Exodus State
Motto: LeBron came back, so should you
 
Oklahoma
The Team-Stealing State
Motto: Thank you, David Stern!
 
Oregon
The Hipster State
Motto: We were a state before it was cool
 
Pennsylvania
The Yuengling State
Motto: Nah, you don't really have a friend here
 
Rhode Island
The Family Guy State
Motto: Stop asking us about Quahog
 
South Carolina
The BMW State
Motto: Your "imported" car was built here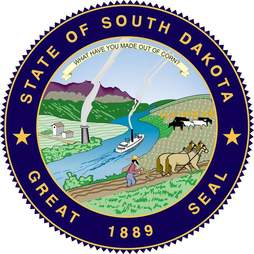 JENNIFER BUI/THRILLIST
South Dakota
The Roadside Attraction State
Motto: What have YOU built out of corn?
 
Tennessee
The Jack Daniels State
Motto:  Buy it here, drink it elsewhere
 
Texas
The Tex-Free State
Motto: Our suburbs are your corporate headquarters!
 
Utah
The Mormon State
Motto: [Knock, knock] Hello! We'd love to talk to you about...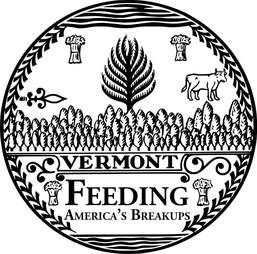 JENNIFER BUI/THRILLIST<br /> &nbsp;
Vermont
The Ben and Jerry's State
Motto: Feeding America's breakups
 
Virginia
The Almost-Southern State
Motto: Hey, we were in the Confederacy too!
 
Washington
The Suddenly a Football State
Motto: 12th man 'til death and/or an 8-8 season
 
West Virginia
The Couch Burning State
Motto:  Where the 19th century still lives!
 
Wisconsin
The Plus-Size State
Motto: Beer and cheese are good for you
 
Wyoming
The Forgotten Square State
 Motto: Draw America and we guarantee you'll forget to include us