Welcome to desert meets drag.

| @trixiemotel
Welcome to desert meets drag.

| @trixiemotel
If you're tooling around Palm Springs and see a bright pink oasis rising in the distance, it's not a mirage. It's actually the Trixie Motel, the first and only hotel owned and operated by a world-famous drag queen.
The seven-room roadside motel was created by RuPaul's Drag Race All-Stars 3 winner Trixie Mattel, who has themed each of the rooms around one of her interests, from pink flamingos to cowgirl chic. (Mattel's real name is Brian Firkus, but she's professionally known by her drag moniker.)
Since winning Drag Race, Mattel has become a multi-hyphenate talent, releasing certified albums under her name, launching her own cosmetics company, and finding success with shows like UNHhhh and Netflix's I Like To Watch. She's got 1.5 million followers on her own YouTube, almost 3 million on her dedicated Instagram, and hundreds of thousands of fans checking her out on dates around the world each year. Even RuPaul seems to be jealous of her fame.
"Airbnb experiences are serving gentrification.com.org, so I just wanted to do something with more personality where we could actually contribute to Palm Springs."
The idea for the Trixie Motel started "with a great pun," says Mattel. "Trixie Motel was just a joke my partner and I would throw around," she says, explaining that originally the pair thought that maybe they'd buy a house in Palm Springs, paint it pink, and rent it out.
While trolling Zillow, though, Mattel found the property that would later make that dream a reality, and the pair said, "Let's just go see it." Several million dollars and a massive renovation later, and Mattel was in the motel business.
While there are certainly other places to stay in Palm Springs, the Trixie Motel aims to be more of an experience than a crash pad. "Airbnb experiences are serving gentrification.com.org, so I just wanted to do something with more personality where we could actually contribute to Palm Springs," says Mattel.
Though the motel is certainly tinged with a sense of retro flair, it's not your cookie cutter mid-century remake. Mattel says she specifically went out of her way to avoid being "a cringy millennial" with "some kind of Pinteresty space," instead choosing to take inspiration from the character of Trixie Mattel.
"Honestly," Mattel says, "Trixie is very Palm Springs. She's very California. She's Americana, and she's very '60s." Mattel and her team, including designer Dani Dazey, just chose to work from Trixie's existing character bible, thus creating a space that's as uniquely over-the-top as its owner.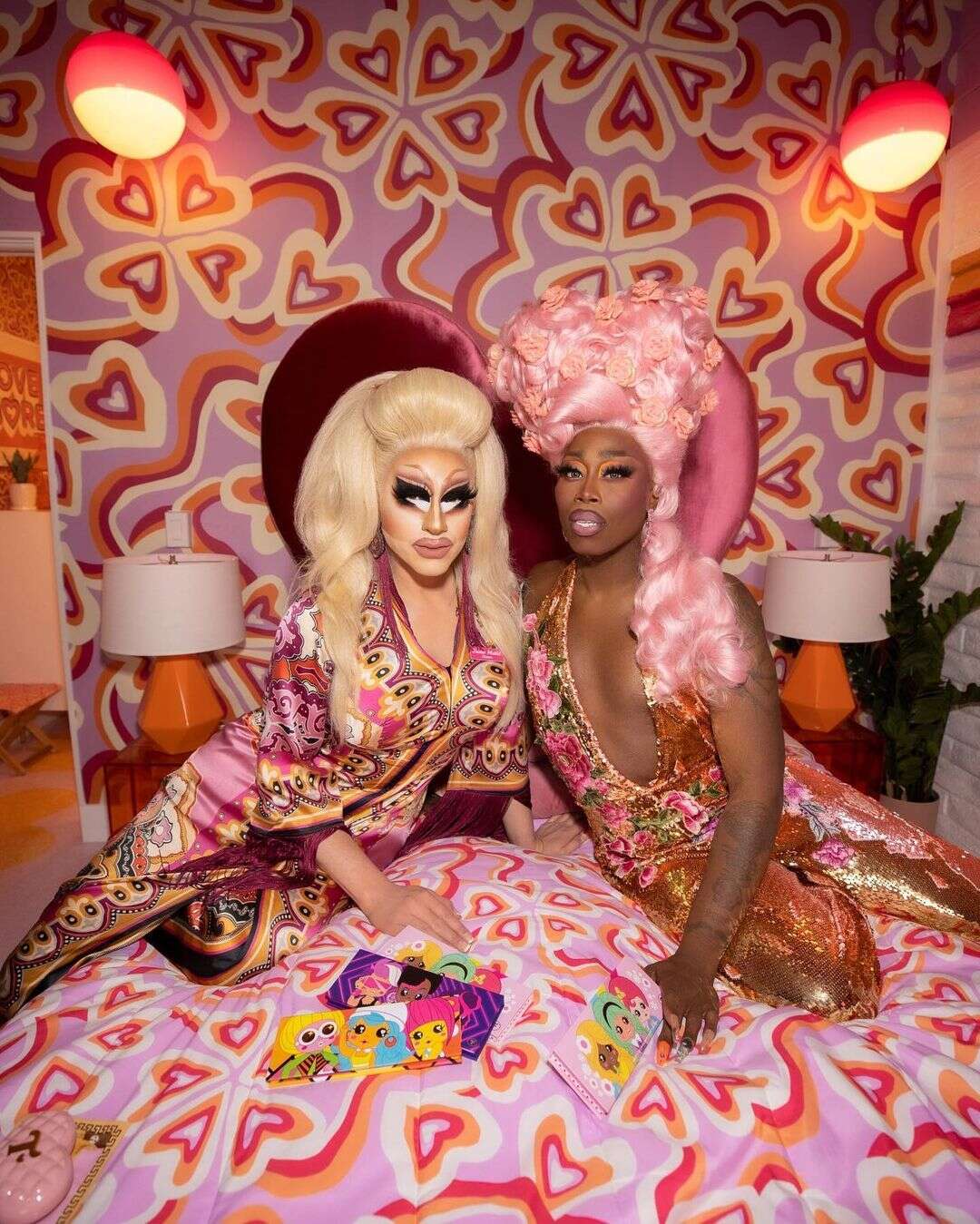 Rooms at the Trixie Motel include "Queen Of Hearts," which boasts a heart-shaped, shag-carpet-framed mirror hanging above the bed, and the "Yeehaw Cowgirl" suite, which has a custom-made velvet horseshoe bed and a pink, brown, and blue cow print accent wall. Other room themes include "Malibu Barbara," "Flower Power," "Pink Flamingo," and "Atomic Bombshell."
"When we talk about motels and we talk about hospitality in general, there's a desperate void of personality and intention," says Mattel. "With our motel, everything is one of a kind. Everything is bespoke and hand-painted and imaginated. It's a strong choice and a big gesture, and plopped right in the middle of reality, it's this little slice of impossibility."
"Trixie is very Palm Springs. She's very California. She's Americana, and she's very '60s."
There's also a honeymoon suite on site, which Mattel says could come in handy down the road, when the motel is available to fully book out for events. Mattel notes that she is ordained, and for the right price, will totally officiate a wedding at the hotel. (She says the previous owner even told her that she had married a topless lesbian couple while they floated in the pool.)
While Mattel is too busy to spend much time on site, she says she wants to have a relationship with the motel. "One of my dreams," Mattel says, "is that, the first weekend we're booked out fully, I'm going to go in there in full drag at about 9am and bring my DJ deck out to the pool, and I'm going to wake those whores up." There will be pool parties and pride parties at the Trixie Motel, naturally, but Mattel says she also wants to "really gag people when they go to the bar and I'm just back there serving drinks."
The motel is available to book now, though it won't officially open until Labor Day weekend in September 2022. Still, buzz is already building, both because of Mattel's Discovery+ show about the hotel's renovation, also titled Trixie Motel, and the sheer visibility of the building. "We're not even open yet, and I would say two cars every hour stop just to peek over the fence and see what it is," Mattel says, "because people just can't believe it."
Rooms at the Trixie Motel start at $550 a night, and there's a two-night minimum stay.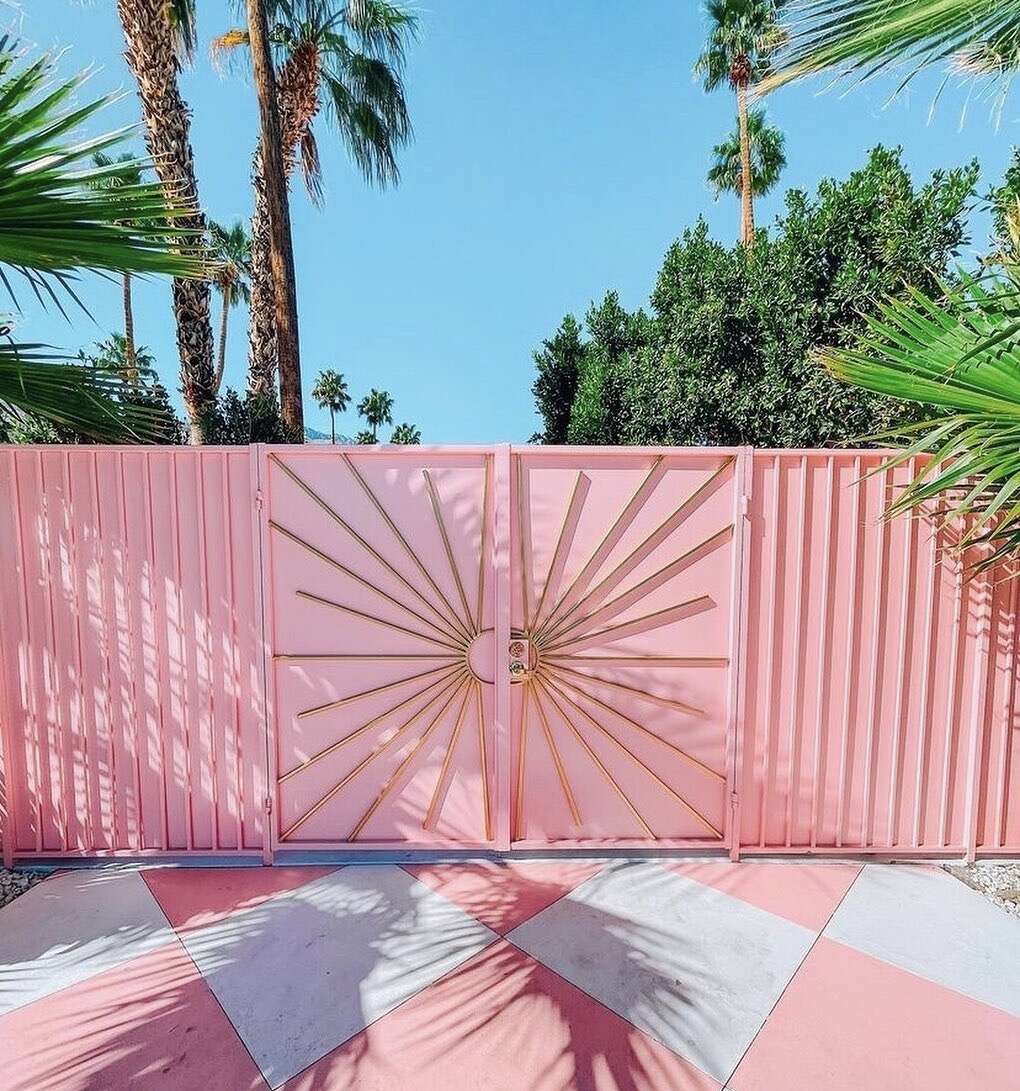 Trixie Mattel's favorite Palm Springs hangs:
Blackbook: "I love this gay bar called Blackbook, because they have a food menu that's very vegetarian friendly. During filming, my partner and I would decompress there after screaming about plywood and stuff all day."
Iconic Atomic: "Iconic Atomic is a vintage store that has amazing retro housewares and retro clothing."
Chill Bar: "When I was filming and I would get really stressed out, I would message Chill Bar Palm Springs and say, 'It's Sunday. Can I come DJ?' and they'd be like, 'Sure.' They'd give me like 50 bucks to come DJ during the daytime and just play a bunch of disco."
Toucans Tiki Lounge & Cabaret: "I love Toucans. They have great drag shows. When we were filming, I'd always take my celebrity guests to Toucans to go watch drag shows."
Marah Eakin has worked in entertainment media for over 12 years, including a decade-long stint as an editor at The A.V. Club. She's since written for publications like
Vulture, The Ringer, The Strategist, Wired, Input, Uproxx, Byrdie, Parents
, and
Tudum
. She lives in Pasadena, California, with her husband and rowdy twin toddlers, and can be found on all social media platforms under the handle @marahe.