This woman's food Instagrams will put yours to shame
When most people post photos of dinner on social media, it's a tragic mess. Not so, in the case of Instagrammer girleatworld; as her username suggests, homegirl's been incorporating street eats into photos as she hops around the globe. And the results are pretty terrific.
Each photo incorporates a local specialty on top of a scenic or famous backdrop. The idea may be simple, but the execution is surgical.
Here are some of our favorites.
Belgian Waffle (with Nutella) at Grand Place -- Brussels, Belgium
Deep-fried Tempeh -- Jakarta, Indonesia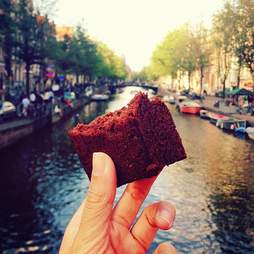 Brownie above the canal -- Amsterdam, The Netherlands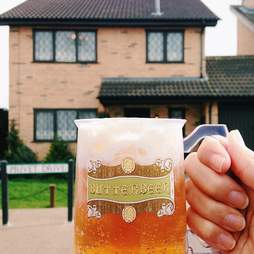 Butterbeer in front of Harry Potter's House -- Surrey, United Kingdom
Currywurst at Checkpoint Charlie -- Berlin, Germany
Hello Kitty donut at Shibuya Crossing -- Tokyo, Japan
Mint Tea at Djema El-Fna -- Marrakesh, Morocco
Trdelník in front of the Astronomical Clock -- Prague, Czech Republic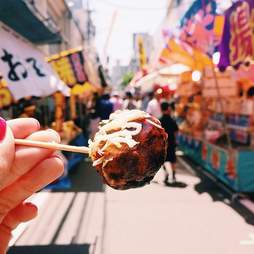 Takoyaki at a street festival -- Tokyo, Japan
Spring roll in Pham Ngu Lao -- Saigon, Vietnam