Because you can't learn everything about surfing from watching Blue Crush on TNT in your parents' basement, you will need to fill those remaining Kate Bosworth-less gaps with actual lessons. And good balance. And probably a van. Or… at the very least, Surfelocity: a new online travel site geared exclusively to finding/booking the gnarliest surf trips, lessons, and camps around the world.
How's it work? Pretty simple. After setting your level of surfing skill (actual, not web) and home airport, you can immediately peruse a graphically pleasing grid of current trip deals and staff recs.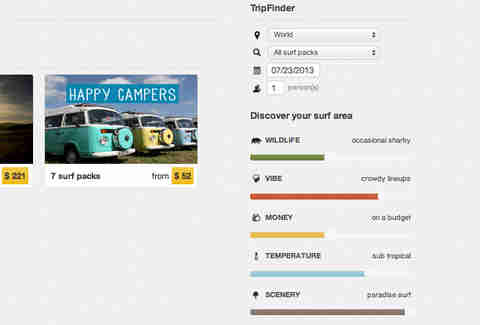 Assuming a seven-night Portuguese Surf & Yoga camp isn't your speed, fine-tune your search with the TripFinder, which allows you to choose camps, safaris, van rentals, etc. and adjust for everything from climate to size of the beach crowd to how much cash you want to spend... oh, and whether you're willing to surf with sharks.
Want to leave the possibility of sharks to chance? Fair enough. Maybe you'd rather just pick a part of the globe with waves you've been jonesing to ride?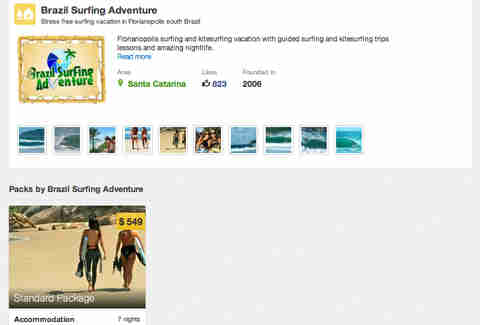 Finally, once you've decided surfing in Brazil is totally the move, check out pics, see package deals, and book your trip straight through the site.