Traveling alone can be daunting enough without having to worry about rude locals, getting robbed, and making sure your Tinder profile translates properly into Italian. 
It's why we've put together these 12 tips to help you navigate your next solo adventure.
And why Travel + Leisure just pulled data from the Happy Planet Index and Global Peace Index to compile a list of the best places on Earth to enjoy alone time. In these 10 countries, peace and happiness reign.
Recommended Video
Miami: The Ultimate Local's Guide
10. Indonesia
Safety ranking: 54
Happiness ranking: 5
Things to do alone: How about climb a mountain or volcano, trek through the jungle, or stroll along the beach? Solo travelers will also rejoice at how cheap it is to travel in Indonesia -- which you can do for less than $50 per day.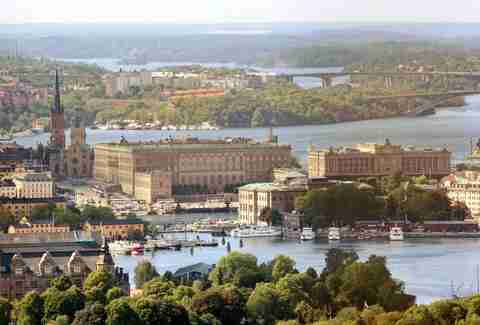 8 (tie). Sweden
Safety ranking: 11
Happiness ranking: 45
Things to do alone: For the ultimate getaway, glimpse the Northern Lights from your rented cottage in the forest. Or, head to Stockholm's slew of hip cafes and bars, including a Brooklyn Brewery outpost.
8 (tie). Japan
Safety ranking: 8
Happiness ranking: 48
Things to do alone: Don't let Lost in Translation fool you: Tokyo is only lonely if you're a lonely person. Which you're totally not, of course. But if you were interested in seeking solitude, visit Japan's flower and lavender fields, and one of the country's serene temples and gardens for self-reflection.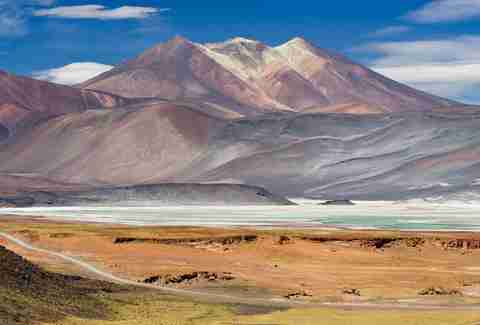 7. Chile
Safety ranking: 30
Happiness ranking: 19
Things to do alone: Escape other people by trekking through one of Chile's national parks before rejoining the masses and marveling at the biggest geyser site on the planet, El Tatio Geysers.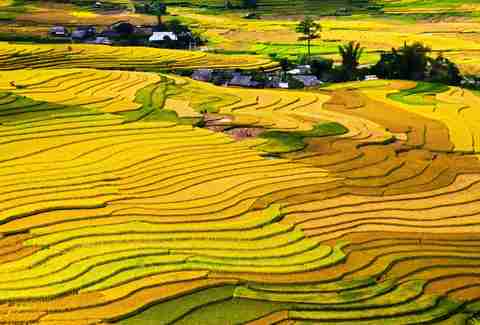 6. Vietnam
Safety ranking: 45
Happiness ranking: 2
Things to do alone: Meet locals and sample delicious cuisine at Bến Thành Market in Ho Chi Minh City, visit the historic Jade Emperor Pagoda, or hop over to the remote islands of Halong Bay for the ultimate retreat.
5. Austria
Safety ranking: 3
Happiness ranking: 42
Things to do alone: Visit its museums (The Albertina is a must-hit), sit in on a symphony, or while away the hours in one of Vienna's delightful cafes. And for a natural respite, head to Krimmler Wasserfälle, a waterfall trail with charming woodland views.
4. Costa Rica
Safety ranking: 42
Happiness ranking: 1
Things to do alone: The second-happiest country in the world, Costa Rica's full of friendly locals; you won't feel like an outsider for long. Hike through the country's rain forests and gorgeous national parks, or get schooled in history at the Museo Nacional de Costa Rica. Oh yea, there's always surfing, yoga, or just some good old-fashioned beachside relaxation, as well.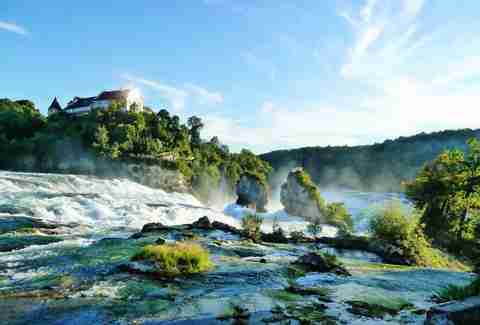 3. Switzerland
Safety ranking: 5
Happiness ranking: 30
Things to do alone: Visit the country's picturesque castles, trek the Matterhorn Circuit in the heart of the Swiss Alps, or join a cycle tour to enjoy views of Zurich and Bern. Switzerland can skew toward being pricey, but with picturesque towns like Interlaken offering snowboarding, skiing, and even hang gliding, there's plenty to keep you busy outside the big cities.
2. Norway
Safety ranking: 10
Happiness ranking: 22
Things to do alone: Meet people on a cruise along the Norwegian fjords, or stay solo wandering Oslo's museums. Just make sure you drop by the Viking Ship Museum to look back at the country's heritage/some really cool boats and stuff.
1. New Zealand
Safety ranking: 4
Happiness ranking: 24
Things to do alone: To really get away from it all (and this is pretty much as far away as you can get), New Zealand offers a plethora of lakes, parks, mountains, and pristine coastline to explore. Spend a day idly soaking in some culture at the Auckland Museum, or, to meet some of the country's famously amiable people, go on a wine-tasting tour in Martinborough. It's also probably worth checking out where they filmed all those Lord of the Rings movies.
Chloe Pantazi is an editorial assistant on Thrillist's travel team. If you don't count moving to New York City, she's never traveled alone. Follow her on Twitter at @ChloePantazi.