These 10 European cities have the cheapest five-star hotels
You already knew that Warsaw's one of the cheapest cities in Europe to spend a weekend. So, it kinda makes sense that'd it also be the cheapest place on the continent to stay in a five-star hotel too, right?
Well, it is! At least according to a new study by Kayak, which found the average cost of a night's stay in luxury hotels across Europe. One night in a posh hotel in the Polish capital will only set you back $136. Which is crazy, considering it costs more to stay in the Hampton Inn Newark-Airport.
But in what other European cities can ordinary people also feel filthy rich? Here are the top 10...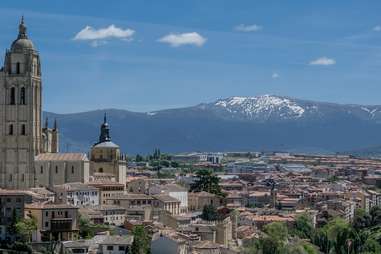 10. Madrid, Spain
Average price: $250/night
What to do there: Admire the architecture around Plaza Mayor over an espresso, or enjoy a picnic in Casa de Campo, the Spanish capital's largest park.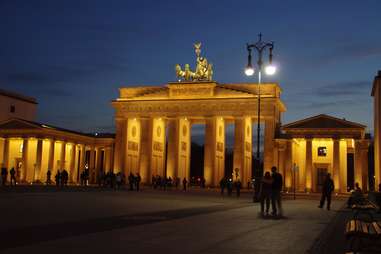 9. Berlin, Germany
Average price: $235/night
What to do: Scale the decorated remnants of the Berlin Wall at the East Side Gallery, soak in a view of the city from the Reichstag's dome, or walk through five acclaimed museums on Museumsinsel (Museum Island).
8. Prague, Czech Republic
Average price: $224/night
What to do there: Walk the 1,692ft-long Charles Bridge for unprecedented views of the city's architecture, or take a tour of Prague Castle. If you're feeling a little more hip, head to John Lennon Wall and appreciate all the commemorative graffiti Beatles fans have painted on it.
7. Brussels, Belgium
Average price: $198/night
What to do there: Drink lots of Belgian beer, of course! Brewers' House, home to the Belgian Brewers Association, is a good place to start. Other attractions worth a look include Le Grand-Palace and the almost 335ft-tall, sci-fi-styled Atomium, which was built for the 1958 World's Fair.
6. Budapest, Hungary
Average price: $185/night
What to do there: Appreciate the city's sweeping skyline from a cruise on the Danube, sample delicious Hungarian fare at Central Market Hall, or get all wet 'n wild at one of Budapest's bath parties.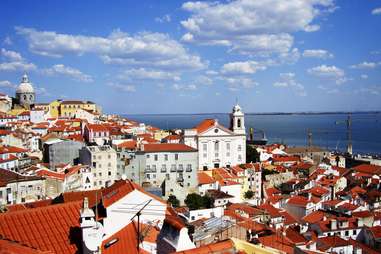 5. Lisbon, Portugal
Average price: $183/night
What to do there: Marvel at the ornate architecture of the city's main landmark Mosteiro dos Seronimos, walk through the winding, picturesque streets of Alfama, or catch a bullfighting match at Campo Pequeno Bullring.
4. Athens, Greece
Average price: $169/night
What to do there: Head to the Acropolis for your daily dose of culture, and then watch an outdoor movie just beneath it at Cine Thisio. If you're there on a Sunday, be sure to visit Monastiraki Flea Market for a taste of the local flavor.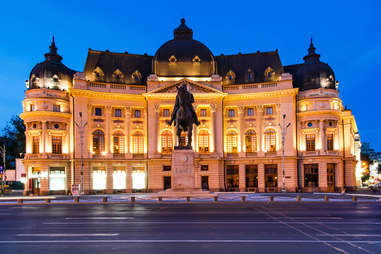 3. Bucharest, Romania
Average price: $159/night
What to do there: Get learned about art in one of Bucharest's many museums, or visit the bullet-pocked buildings on Piata Universitatii, the site of the 1989 revolution. By night, hit up Caru' cu Bere, the city's oldest pub where waitresses dressed in peasant outfits serve Romanian suds.
2. Thessaloniki, Greece
Average price: $141/night
What to do there: Take a lesson in Greek history at the bloodstained White Tower, soak up the historic charm of the Ano Poli neighborhood (home to the Byzantine Walls), and sip ouzo on a booze cruise around Thermaikos Kolpas.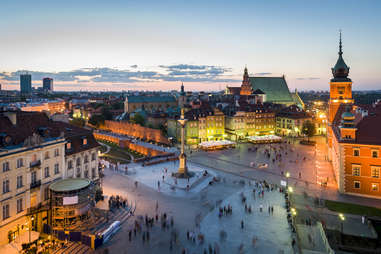 1. Warsaw, Poland
Average price: $136/night
What to do there: Provided you're OK with looking like a total tourist, take a horse-and-cart ride through the Old Town Square and admire its signature Baroque and Gothic buildings. Or, munch on pierogi and throw back a cocktail (or many, since you're only paying a buck-thirty-six for the room!) at one of the Old Town's bars.
Chloe Pantazi is an editorial assistant on Thrillist's travel team. Yes, that's a British accent. No, she doesn't watch Doctor Who. Follow her on Twitter at @ChloePantazi.