There's nothing funny about an airplane emergency. The thought of having to slip on an oxygen mask, slide down an inflatable chute, or hug a seat cushion as a flotation device is enough to force anyone to start taking Valium.
But the safety cards in the seat-back pocket? That's an entirely different story. Airlines (and sometimes hot air balloon companies) seem to have no idea how unintentionally funny their illustrations are. With that in mind, we've rounded up 10 of the best (or worst, depending on your viewpoint) illustrations from actual airplane security cards. And just for fun, we've added captions we think fit.
It was at that moment that Tucker regretted never having killed a hooker.
Bobby let Grace down as easily as he could. She was a sweet gal, but guys like him simply don't marry girls like her.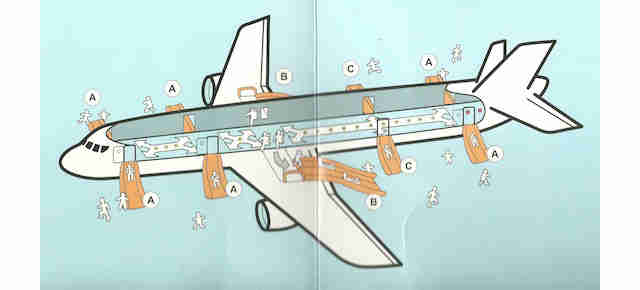 Thankfully, everyone from the IKEA instruction manuals survived.
Leaping out of a moving basket to pet an adorable dog is the second leading cause of hot air balloon deaths. Chronic diarrhea being the first.
In the event of a water landing, please remain emo. Your parents will continue to not understand you.
Bobby nailed the dismount but the Russian judge was too preoccupied to notice.
If you close your eyes while you talk to your new floating friends, it almost feels as if you're in a glamorous jacuzzi. It helps if you fart a lot.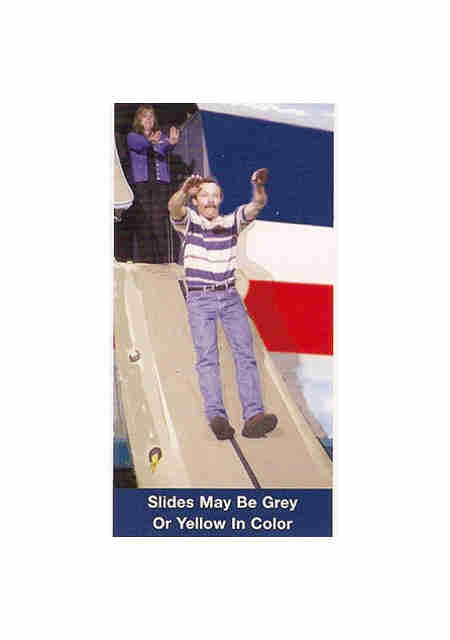 Gary's underpants may be brown or greenish brown (he ate at Sbarro before his flight).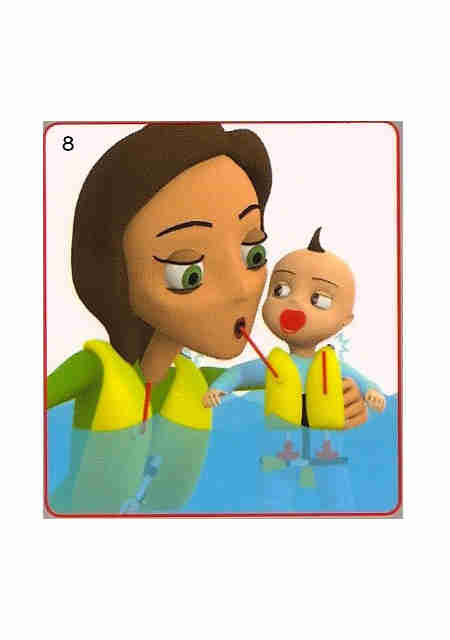 They called Jane a fool for filling Billy's life vest with White Zinfandel. Who's laughing now?
No one loves hot air ballooning more than the Amish.
After a Monchhichi hijacked a flight and forced it to land in Cuba, other toys fell victim to racial profiling.
RadioShack's hopes of opening an in-flight showroom of their latest offerings were quickly dashed.