Paris presents a baffling array of contrasts, hosting exquisite monuments like the Eiffel Tower and the Louvre while dudes pee in public pretty much anywhere, any time of day. 
It only makes sense, then, that a city ranked as the second-most expensive on the planet in one study could also be the most affordable big city in the world for young people in another. But that's the case, as the City of Lights came in at no. 1 for affordability for people aged 15-29 among the 25 largest cities in the world.
Ernest Hemingway would drink to that. But he'd probably drink to a lot of other things, too.
According to the Youthful Cities report, which surveyed 10,000 young people living in the 25 largest metros around the world, Paris offers the best bang for your baguette, based on a high minimum wage and the prices of plane tickets, rent, movie tickets, and concerts. The French capital actually had the highest minimum wage, at $12.84 per hour, as well as coming in first in a handful of other categories.
The study seems rather questionable, though, as New York City, London, and Tokyo also made the top 10. Which, seeing how people are willing to live in apartments the size of prison cells for $1,200 a month in these places, makes you really question the survey.
But whatever. Here are the top 10 most affordable cities for young people, and a totally free, fun thing to do in each. 
10. London
Awesome free activity: The Tate Modern showcases art by Picasso, Dali, and Rothko, but it also offers a fantastic view of St. Paul's Cathedral and Tower Bridge from the fifth floor viewing deck. And since a pint costs something like $5 billion (give or take a few billion) with the exchange rate, you'll need to find free stuff.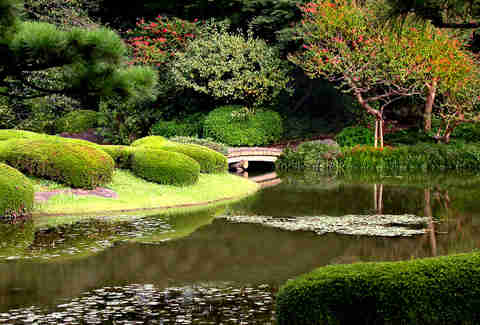 9. Tokyo
Awesome free activity: When you've finally had your fill of sake, blinking lights, and oddities like a robot restaurant, visit the Imperial Palace East Gardens, which houses the remains of Tedo Castle (once the largest castle on Earth), and looks like the kind of place a guy might meet a geisha.
8. New York City, NY
Awesome free activity: Everything in New York is expensive, except the dirty water dogs. Don't eat dirty water dogs (or do, your choice). But for cheap beer, Brooklyn Brewery has free, ticketed tours on the weekend (and cheap beers while you wait) -- after which, you can treat yourself to waterfront views of Manhattan from nearby East River Park.
7. Rome
Awesome free activity: Catch a free movie at the Casa Del Cinema. Located in the city's picturesque Villa Borghese gardens, it's the perfect place to take a cheap date and impress her with your knowledge of Italian cinema. Because if you wanna sound like you know about movies, Italian cinema sure trumps Star Wars -- at least when it comes to dates.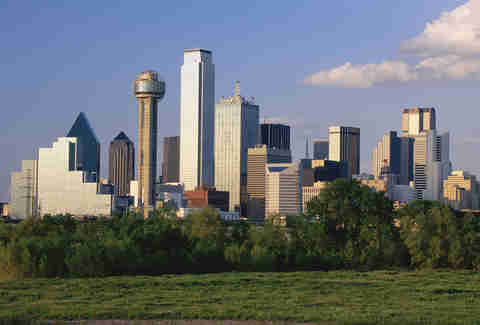 6. Dallas, TX
Awesome free activity: Get to know the city without spending a cent on a 3.3mi walking tour offered by Public Art Walk Dallas, from Dallas City Hall to Fountain Place. Or, head to The Samurai Collection to check out armor, helmets, and weapons, because... well, because samurais are like knights, but with cooler swords and way more kickass.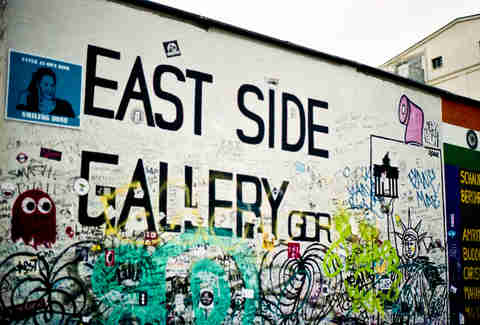 5. Berlin
Awesome free activity: Get a taste of history and culture at the East Side Gallery, a mile-long stretch of what's left of the Berlin Wall. Despite what Ronald Reagan asked for, enough of the wall still stands. Over time, it's been covered with paintings and graffiti, making it one of the best places on earth to see street art.
4. Chicago, IL
Awesome free activity: If you've been up in a tall building, you can easily skip the Willis Tower and its $19 price tag. Instead visit Millennium Park for views of the city, from right in the center of the city. Depending on the season, the park also offers free walking tours and concerts. Just don't try to get in during Lollapalooza, since nearby Grant Park will be flooded with music, expensive booze, and tons of people.
3. Los Angeles, CA
Awesome free activity: There's pretty much no place in the world where you can go celeb-spotting like LA. The best place to do that: Shepard Fairey's Echo Park gallery Subliminal Projects. Even its exhibit openings, complete with a DJ set, are free -- that includes the booze!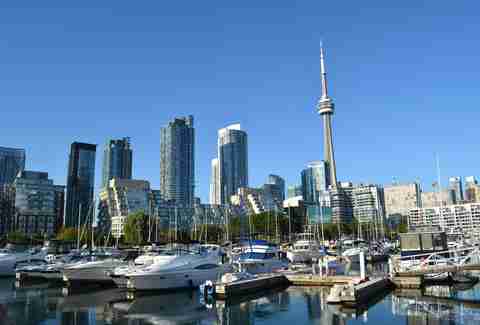 2. Toronto
Awesome free activity: The Distillery District (try saying that three times fast) once churned out more than 2 million gallons of whisky a year, and remains an iconic spot as a historic village of 80 Victorian industrial buildings -- the largest collection in North America. The boutique stores and galleries are all one-offs, so you'll have plenty of window shopping to do.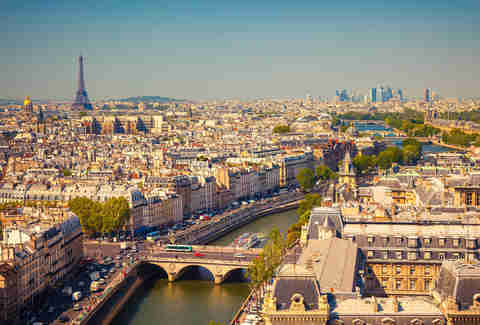 1. Paris
Awesome free activity: You don't have to buy your way to the top of the Eiffel Tower to see Paris. Instead, walk the 2.6mi of La Promenade Plantee, a raised former train track with sweeping city views. There's a lot to see on the Promenade itself, which is sprinkled with trees, plants, and sculptures. And since you're in Paris, you should probably drink wine before, during, and after. Not that wine is free. But it sure is cheap!
Chloe Pantazi is an editorial assistant on Thrillist's travel team. She has lived in two of the most affordable cities of the world, and now has no excuse for being cheap. Follow her to the free pizza bars @ChloePantazi.