The Most Underrated Tourist Attraction in Every EU Country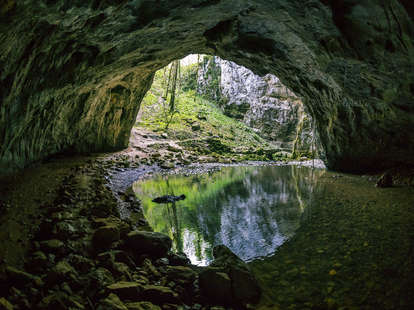 <strong>Škocjan Caves, Slovenia |</strong>&nbsp;iStock.com/gremlin
Let me just come out and say it: I hate tourist attractions. Or rather, I hate touristy tourist attractions. Don't get me wrong, the Mona Lisa's got a lovely smile and all, but there's something soul-crushing about the scenario of how she is displayed: stowed away in glass and surrounded day in, day out with hordes of sightseers throwing up "gang symbols" and cheesy smiles for their selfie sticks.
The good thing about Europe, though, is that it's easy to escape getting irked by the masses if you just know where to look. Every country's still got at least a few sights that are unique, interesting, and best of all, tucked away from the mainstream. Here are the coolest tourist attractions (that you've probably never heard of) across the EU's borders:
Austria
Lake Faak
Carinthia
Lake Faak is faaking amazing. Otherwise known as Faaker See in German (no really, we can't make this stuff up), it's only the country's fifth-largest body of water. What Faak may lack in size, it makes up for in calm, blue waves and 300 days of sunshine a year.

Belgium
Abbey of Westvleteren
Vleteren
So here it is, the world's best beer hidden all the way in the Belgian countryside. While Westvleteren XII is no secret, those who have tried it are still part of an elite crowd of beer enthusiasts. The beer is brewed by Trappist monks and only sold at the monastery, and reservations aren't easy to come by. You need one to either dine in the garden or purchase a 12-pack from the warehouse, but oh, is the effort worth it.

Bulgaria
Perperikon
Kardzhali
The ancient Thracian city of Perperikon has been under excavation for 15 years, and yet archaeologists have only discovered a tenth of what lies buried there. The site is about three hours from Bulgaria's capital, Sofia, but well worth the drive -- you can see ancient ruins like a former palace, fortress with temples and monuments, and what historians call a "vampire grave," all of which dates as far back as 5000 B.C.
Croatia
Old Town
Korcula
Yes, we know Game of Thrones was filmed in Dubrovnik, but you should really head off the Dalmatian Coast to the teeny island of Korcula instead. It's believed to be the birthplace of Marco Polo, who was captured here in 1298 and wrote about his adventures in prison shortly thereafter. The Old Town's rich history and epic Venetian Renaissance architecture make Korcula feel totally untouched by time.

Cyprus
Commandaria
Kalo Chorio
This tiny forest village in Cyprus isn't easy to reach (nothing in Cyprus is, really), but that's exactly what makes it so enchanting. Here you can visit a handful of vineyards that produce Commandaria, a port-like wine believed to be the oldest in the world. The best time to go is in September, when the weather's a bit cooler and grape harvest is underway.
Czech Republic
Thermal springs
Karlovy Vary
Karlovy Vary's not as famous as Prague, but it used to be all the rage back in the day -- like in the late 1700s when Beethoven, Chopin, and Goethe were regulars at the thermal springs. The mineral-rich water is supposedly a miracle cure for everything from metabolic to gastric problems.

Denmark
Ovastevnu festival
Nólsoy Island, Faroe Islands
Not many people know the Faroe Islands, or that they are a self-governing country (along with Greenland) in the Kingdom of Denmark. But this archipelago isn't Danish by any means. Seclusion allowed this community to keep its own distinct language and culture, and there's no better way to experience that than at the traditional Ovastevnu festival on Nólsoy Island.

Estonia
Vilsandi National Park
Saare County
Estonia is just one big underrated tourist attraction in its own right, and a big draw happens to be Vilsandi National Park. During the summer, this is one of Europe's largest resting sites for grey seals and waterfowl. Along Vilsandi's hiking trails, visitors will find sprawling views of the Baltic Sea and over 30 exotic species of orchids.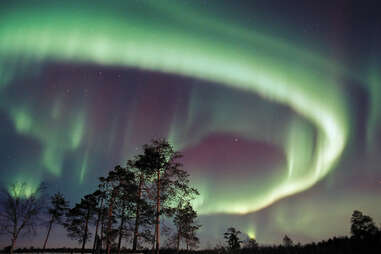 Finland
Santa Claus Village
Rovaniemi, Lapland
Lapland is about as close as it gets to the North Pole. The village of Rovaniemi even has a Santa's workshop and snow village, where guests can take a reindeer ride or dogsled through the wilderness. Imagine all that with the aurora borealis throwing open the sky -- the only downside is just a few hours of sunlight every day.

France
Musée d'Art Moderne
Céret
Hate the crowds at the Louvre? Then head down to the village of Céret in southern France, where you'll find one of the country's most outstanding (and lesser-known) modern art museums. A pair of French Cubist painters, close friends of Picasso and Matisse, founded the museum in 1950. As a result, the collection is top notch, featuring 57 original works donated by Picasso himself, as well as pieces by Chagall, Braque, and others.

Germany
Buhne 16
Sylt
Germans love to say, "Berlin is not Germany," but they should really be talking about the beaches of Sylt, considering the 25-mile-long stretch of sand and resorts feels more like France or Italy than the Vaterland. On the shores of Buhne 16, you'll see German celebrities sunbathing next to everyday people. There's surfing, fresh seafood, and a lot of sunshine -- it's no wonder the German elite have kept the area hush hush from international tourists.
Greece
Therma Leukadas
Ikaria
Ikaria's not nearly as popular as other Greek islands, but it has a mystique that the rest of the world is dying to figure out. Ikaria has one of the longest-living populations in history -- every third resident is over the age of 90. A visit here isn't complete without a day on the beach, a dip in the hot water at Therma Leukadas, and a glass of homemade red wine. Maybe that is the secret to life -- wine.

Hungary
Lake Héviz
Héviz
If you think Karlovy Vary is something, then wait until you get to Lake Héviz, Europe's largest thermal lake (and second largest in the world). Since the Middle Ages, the water has been known as a natural spa destination, and studies show that one float here can treat all kinds of aches and pains.

Ireland
Ring Gaeltacht
County Waterford
Ireland's smallest Gaelic-speaking community is also one of its last, but a strong cultural tradition of music, poetry, and storytelling still lives on here. The village lies near the coast, and getting there involves a perfect scenic drive through the cliffs and greenery for which Ireland is known.
Italy
Eating... everything
Parma
You think Rome and Naples take food seriously? Try Parma, the birthplace of prosciutto di Parma and Parmigiano-Reggiano cheese (as the name indeed suggests). Just an hour's ride from Bologna, you can stuff your face with all the classics and an exotic meat called culatello that's really hard to find. (Seriously, cuts sell online for around $200.)

Latvia
Gauja National Park
Vidzeme
Latvia's largest conservation area, Gauja National Park, is a full-on adventure with over 500 historical monuments. It's also the home of stunning rock exposures, sandstone steeps, and Gūtmans Cave, the widest and highest cave in the Baltic region.
Lithuania
Hill of Crosses
North of Šiauliai
The Hill of Crosses started in the late 1800s as a monument to those killed in uprisings against the Russian tsar. Families had no bodies to bury (and religion was forbidden), so they left crosses on a remote hill instead. Over the years, 200,000 crosses have been placed there, and today it's a pilgrimage site where Christ is said to perform miracles.

Luxembourg
National Museum of Military History
Diekirch
History buffs will definitely want to find themselves in Diekirch, at this museum dedicated to the famous Battle of the Bulge. The displays here include real military vehicles and weaponry, photographic archives, and life-size dioramas.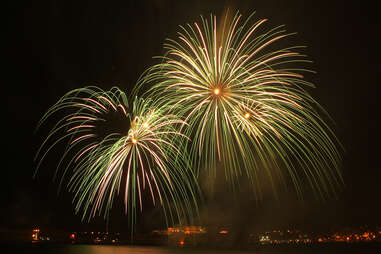 Malta
Malta Fireworks Festival
Valletta and surrounding area
Every spring, the Mediterranean country of Malta plays home to a three-day pyrotechnic bonanza. Both local and international fireworks companies compete, showing off their best ground and airborne wares to eager crowds. Best of all, it's free to watch!

The Netherlands
Vuurtoren Harlingen
Harlingen
This little town is about as Dutch as it gets, with old canals, historic shops, and warehouses -- but without Amsterdam's tourist crowds. Why stay in an overpriced hotel when you can splurge on one night in Harlingen's old lighthouse, or sleep in a lifeboat or harbor crane on the Wadden Sea's shore?
Poland
The Crooked Forest
Nowe Czarnowo
Nobody knows how this entire grove of pines got its bizarre, 90-degree bends -- but everybody sure loves to speculate. Some say it was the result of a snowstorm, or perhaps the gravitational pull of the area... whatever it is, the Crooked Forest is one of Europe's best little mysteries.

Portugal
Chocolate festival
Óbidos
Óbidos' chocolate festival is everything you dream it would be -- chocolate sculptures, pastry-making competitions, cooking classes, and the general guilt of dessert-fueled gluttony. Located just an hour's drive from Lisbon, it's not the beach destination that most tourists are seeking, but perfect for anyone with a sweet tooth.
Romania
The Prince of Wales' Transylvanian farmhouse
Transylvania
Dracula's given this area an unnecessarily creepy reputation, as Transylvania is actually rather charming. It's medieval, deeply multi-cultural (you'll hear both German and Hungarian spoken here), and thanks to Prince Charles, you can even stay in a quaint heritage farmhouse.

Slovakia
Jewish Quarter
Bardejov
Who would've thought you could learn about Jewish history in the Slovakian mountains? The medieval town of Bardejov has a Jewish suburb that dates back to the 1700s, with landmarks like a towering synagogue, ritual baths, and a kosher slaughterhouse that still stands today.
Slovenia
Škocjan Caves
Divača
For a small country, Slovenia gets a lot of love from UNESCO -- it boasts three World Heritage Sites, including the stoic and mesmerizing Škocjan Caves. The caves' entire network of bridges and tunnels spans almost four and a half miles long! And there are so many high-ceiling chambers, you'd think you were in a grand palace (if it weren't for the bats and stalagmites, of course).

Spain
Flamenco Festival
Jerez de la Frontera
The town of Jerez de la Frontera knows how to throw a good party, and its annual flamenco festival is proof. Located in the southwest of Spain, the community isn't just known for breaking into song and dance -- it also maintains a long-standing tradition of producing sherry and brandy (which consequently, also tends to help the party).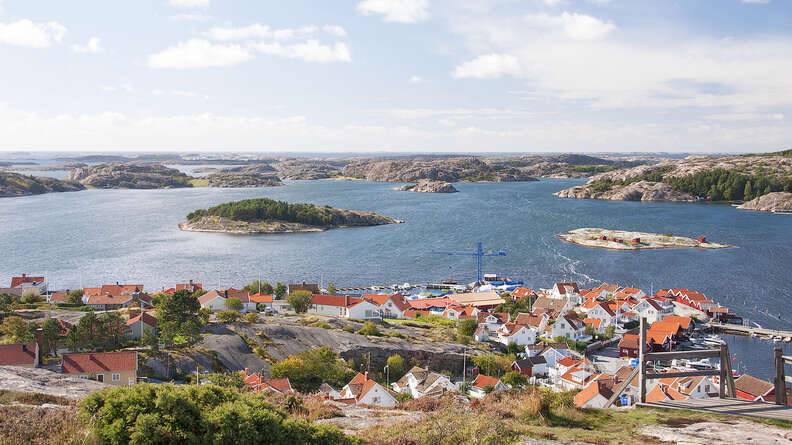 Sweden
Fjällbacka Harbor
Fjällbacka
Enveloped by fjords and cliff formations, Fjällbacka is a holiday port town that's been a Swedish secret for way too long. During the summer, it's known for fishing, watching seals, and sampling fresh local oysters -- but with a population of only 100 people, it'll never be as crowded (or expensive) as the French Riviera.

United Kingdom
Segedunum Roman Fort
Tyne and Wear
There are lots of small tourist attractions in the UK that go unnoticed for larger ones (Big Ben and Westminster, we're talking to you), and one of the best is Segendunum Roman Fort. Six hundred Roman soldiers lived here over three centuries ago, and it's possible to really feel what life was like during those times. Highlights include Segendunum's 114ft-high viewing tower and ancient Roman baths.
Sign up here for our daily Thrillist email, and get your fix of the best in food/drink/fun.