The 9 Worst-Designed Cities in the US
While pretty much any urban human can gripe about traffic in their city, or the occasional ugly skyscraper, not everyone can lay claim to living in one of the most poorly planned cities in the world. But like David Hasselhoff's popularity, poor city design knows no international borders.
To get a sense of the scale of urban disaster unfolding in our own country, we asked several urban planners to highlight the flaws of some of America's biggest offenders. If life is what happens when you're busy making other plans, this is what happens when you don't make plans. Or at least good ones.
9. Missoula
Missoula's street grid seems pretty normal at first... until you zero in on the Rose Hill neighborhood near the University of Montana and notice that, for some reason, all of its roads suddenly shift to a 45-degree angle. This part of town, nicknamed the "Slants Streets" neighborhood, is the result of a dispute in the 1890s when two competing grid systems were being built simultaneously. The Slants Streets neighborhood, which hoped to break away into its own town, lost the battle and was swallowed up by the rest of the city's more traditional grid system. The anomaly is something of a legend in urban-planning circles, but when it comes to truly poorly planned cities in America, we're just getting started.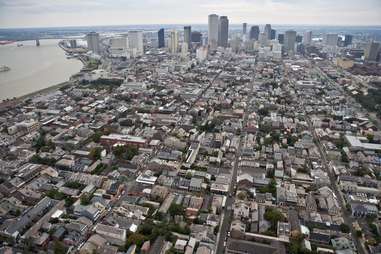 8. New Orleans
Poor urban planning doesn't just create ugly cities and traffic congestion. In the case of New Orleans, as everyone saw during Hurricane Katrina, the results can be deadly. Due to the city's location below sea level on one of the largest rivers in the country (and in a hurricane-prone area), New Orleans was always going to be presented with a unique set of challenges. And while the failure of the levees was the main culprit behind the 2005 disaster that claimed over 1,200 lives and $100 billion in damage, it's hard not to argue that better planning could have saved lives.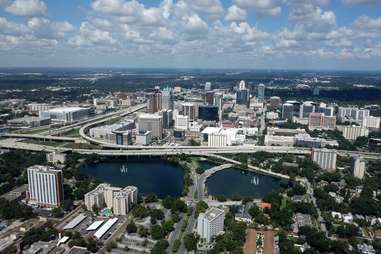 7. Orlando
According to a study from Smart Growth America, an organization that tracks pedestrian fatalities, Orlando is the most dangerous city for pedestrians in America. Other than the Downtown area, there is no grid system in this sprawling city of interstates and confused tourists looking for Mickey Mouse who have no idea where the fuck they're going. Speaking of highways, the city's main Interstate 4 artery is in the midst of a massive $2.3 billion construction overhaul that's not expected to be completed until 2021. The good news? You can be one of just 3,700 average daily riders who take Orlando's new SunRail commuter rail system into work. Either that or work from home for the next five years.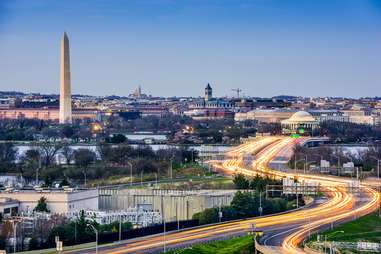 6. Washington DC
While Pierre Charles L'Enfant has taken a lot of shit for his original design of the capital city, and while there remains a popular rumor that the city's traffic circles were designed to confuse invading armies, Washington DC itself is actually a very well-planned city. And while it may not be the easiest to navigate, the city gains points for a well-functioning public transit system that is one of the most highly used in the country. The problem is that the city was not designed to withstand its massive growth across waterways and state lines into the surrounding suburbs, with poor planning and sprawl in its exterior suburbs creating the worst traffic in the country, according to a 2015 Urban Mobility Scorecard (yes, worse than LA). The typical DC commuter spends an average of 82 extra hours behind the wheel each year due to traffic delays, costing $1,834 per year in excess fuel and lost productivity.
5. Los Angeles
Speaking of LA, here are some fun facts: 1) half of the 20 worst roads for traffic are in metro Los Angeles. 2) It has the nation's longest rush hour, with roads congested for nearly eight hours in a typical day. And 3) 73% of its roads are in poor condition, resulting in a "pothole tax" of $1,044 per year, per driver in vehicle deterioration and increased fuel/maintenance costs. While the sprawling metropolis of 13 million people was clearly designed solely with the great American car in mind, there is good news as of late. Local officials recognize the problem and are working to do something about it, as the recent expansion of its public transit system to Santa Monica (with plans to extend to LAX by 2023) indicates. LA's public transit system also remains criminally overlooked, even though it'll still take you hours to commute from one end of the damn city to the other.
4. Pittsburgh
Navigating the Fort Pitt Bridge into town requires drivers to cross three lanes of traffic in 300ft just to avoid missing their exit, a hair-raising act of initiation for locals so notorious it has spawned its own Internet meme. Add to that a highway running through the Downtown, another highway blocking the waterfront, an inadequate tunnel system, and a bottlenecked and decaying bridge system (30 of its 446 bridges were listed as "deficient" in a study by Transportation for America, the highest number in the country) and you have all the elements of a classic urban-planning nightmare -- where getting from one part of town to the other is basically impossible at times. On the plus side, Pittsburgh has the most bars per capita in the country. Maybe there's a correlation.
3. Atlanta
Can a street intersect with itself? In the case of Atlanta's notorious Peachtree, somehow the answer is yes. According to Wikipedia, there are 71 streets in Atlanta with some variant of Peachtree in their name (some of which intersect with each other), which totally isn't confusing or anything. Throw in choking traffic (especially where major highways I-75 and I-85 converge just as you head into Downtown), an inadequate public transit system, and a smattering of disconnected, haphazardly planned population centers and there's practically an urban-planning clusterfuck waiting around every corner. Little-known fact: MARTA actually is the best public transit system in the Southeast. Not that that's saying much.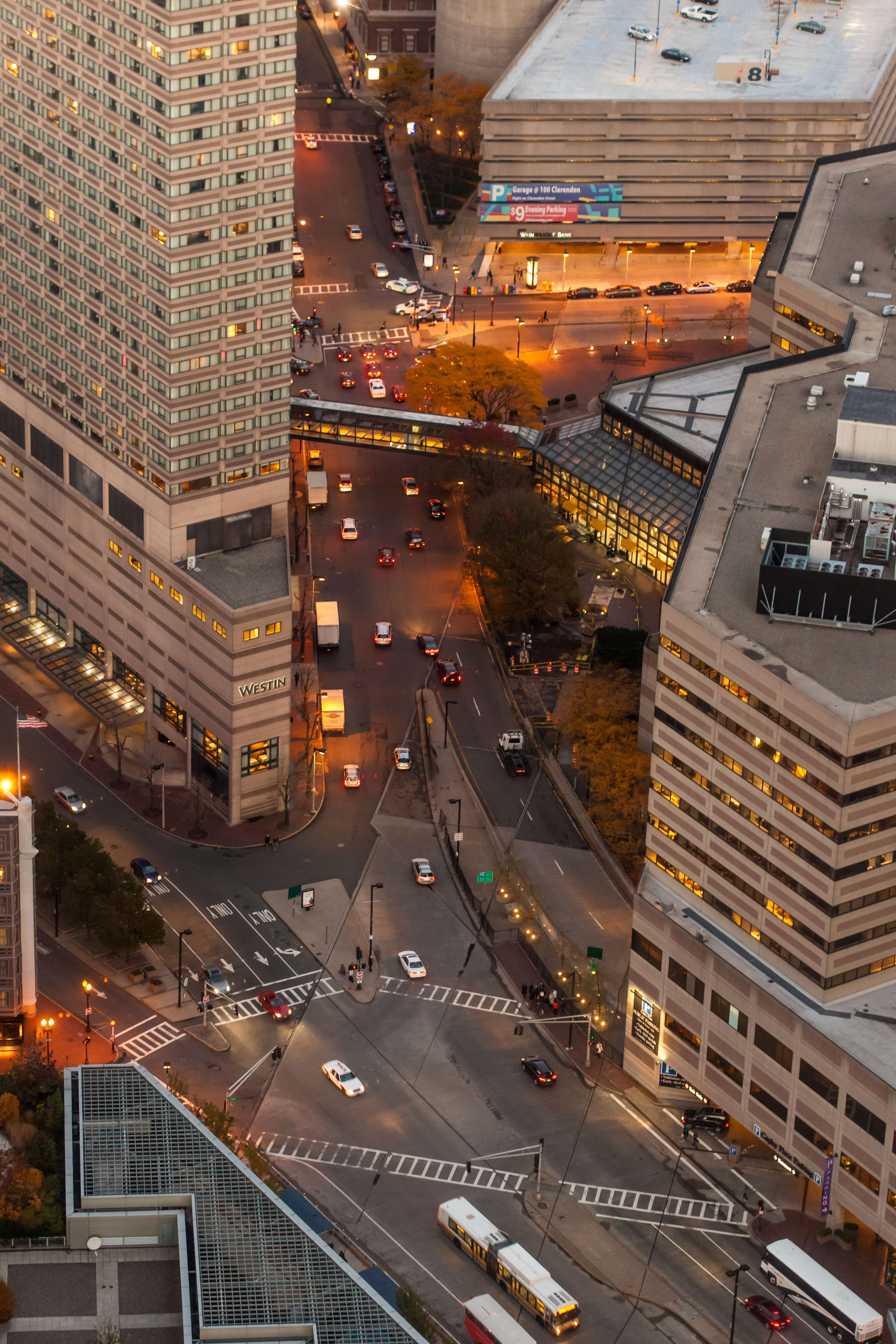 2. Boston
While Boston is a beautiful city and a victim of circumstance stemming from its roots as one of America's oldest, that doesn't excuse the fact that navigating the place remains a total shitshow. Unlike LA, the city was designed for carriages, not cars -- with its narrow, winding roads built along Native American cattle and horse trails. This type of design, while common in Europe, is far outside the norm in the US... and it shows. Throw in the worst drivers in the country, aggressive jaywalkers, and traffic lights that are more like suggestions, and you'll be begging to take the Green Line. Even though the Green Line absolutely sucks, especially if the Sox are playing at home. And while the Big Dig project improved the situation in many ways (yes, it used to be worse), the project's $22 billion price tag won't be paid off until 2038. Hopefully by then, you'll be able to ride your hoverboard into work.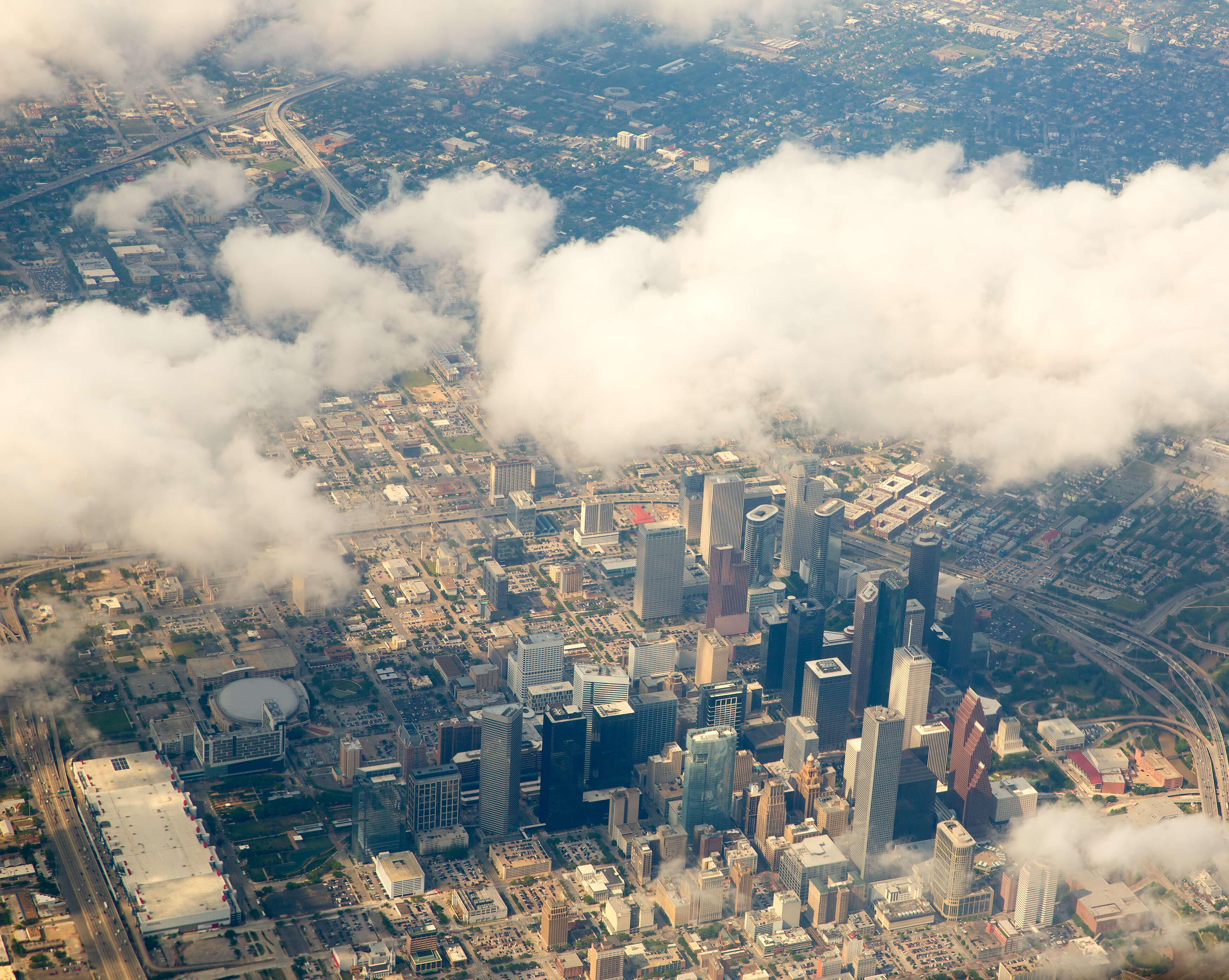 1. Houston
Houston's famous lack of zoning laws creates some odd bedfellows, such as an adult bookstore next to a department store next to a skyscraper. But locals love the fact that Houston remains the only major American city without zoning laws, having rejected efforts to impose them at the ballot box on several occasions. Yet the city does operate within a myriad of regulations like land-use laws that create the essence of zoning, just without using the dreaded "Z-word."
While the occasional eyesore contributes to the less-than-visually appealing (some would say ugly) aesthetic of the city, the real problem is the city's lack of comprehensive planning, which results in development decisions being made without proper examination of their impacts to the neighborhoods as a whole. This patchwork approach combined with long commute times and poor public transit has health effects as well, with Houston traditionally ranked as the fattest city the US (although that title has now been lost to Shreveport, LA). So hey, maybe things are looking up.
Sign up here for our daily Thrillist email, and get your fix of the best in food/drink/fun.
Jay Gentile is a Thrillist contributor, and he'll take the slanted streets of Missoula over Chicago's Eisenhower Expressway any day of the week. Follow him: @innerviewmag.