The Best States for Road Tripping This Summer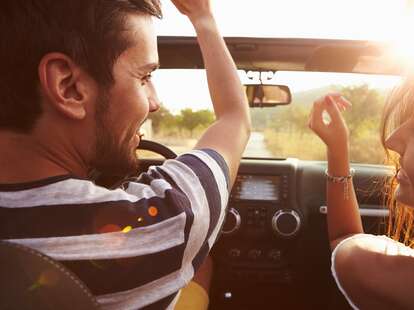 Everyone loves a good road trip -- windows down, radio on, and whatever else country singers sing about. With all the daunting thoughts of planes and trains out of the way, all you really have to worry about is making sure your friends aren't asshole backseat drivers. And that you've chosen a good stretch of road, of course.
Here to help with that is WalletHub's ranking of the best and worst states for summer road trips, which takes takes into account attractions, road conditions, costs, and weather. Oregon takes the no. 1 spot (road tripping there has changed since pioneer times, right?), Nevada comes in at no. 2, and Minnesota at no. 3. Connecticut is ranked the absolute worst -- but was anyone really trying to road trip there anyway? Basically, you're going to want to head out west. Just think of all the open roads! And the fastfood!
Take a look at the top 15 road-tripping locales below, and get that mix-tape (Spotify? iTunes radio? Tidal? Jkjk) ready.
15. Nebraska
14. Missouri
13. Georgia
12. South Carolina
11. Arizona
10. Idaho
9. North Carolina
8. Colorado
7. Wyoming
6. Utah
5. Ohio
4. Washington
3. Minnesota
2. Nevada
1. Oregon
Lucy Meilus is a staff writer for Thrillist. She does not have her license. Follow her on Twitter at @Lucymeilus and send news tips to news@thrillist.com.