The Best-Kept Secrets in Asian Travel
It'd be easy to say that Asia's unbelievable travel secrets are, thanks to the Internet, a dying breed -- but it's just not true. Sure, the entire continent was once a full-on nomadic backpacking adventure -- and now you can stay in five-star hotels and eat pizza almost anywhere -- but there are still plenty of extraordinary places for those looking to ramble. Here are a few of our favorite obscure Asian destinations.
Kep, Cambodia
Why you need to go: Kep is what Thai beaches were before the tourists arrived. It's one of the last sleepy coastal towns in Southeast Asia, where you can revel in breathtaking sunsets surrounded by old French Indo-Chinese architecture and Cambodian holiday makers. Don't expect any hustle and bustle, because on these shores, you won't find any.
The one must-do thing: Head down to the Kep crab market, where fishermen hawk the day's catch from tubs and traps. You can pay to have yours boiled and eat it on the spot.
Vieng Xai, Laos
Why you need to go: Vieng Xai is a must-see destination in Laos that often gets overlooked for Luang Prabang and Vang Vieng. It's the best spot to get a taste of the country's modern history, including a dive into the caves where Laos' communist guerrilla army was headquartered during the Vietnam War.
The one must-do thing: Take a guided tour through the "hidden city" of caves that once doubled as bomb shelters and hospitals, barracks, and the Red Prince's former home.
Gili Meno, Gili Islands, Indonesia
Why you need to go: Gili Meno is about as close as it gets to life on a desert island. It's the most laid-back and primitive of the three Gili Islands -- fresh water and electricity are both supplied in finite amounts from Lombok -- but the coconut plantations and horse-drawn carriages are the real charm.
The one must-do thing: The water around the islands -- with its coral, sea turtles, and exotic fish -- is known as a fantastic spot for diving and snorkeling.
Sabah, Malaysian Borneo
Why you need to go: No two travelers will come to Sabah and have the same experience, it's that much of a mixed bag. From deep-sea diving to grueling mountain treks, you'll be in constant awe of the area's flora, fauna, and wildlife. Sabah's also one of Malaysia's most culturally diverse states, offering up delicious food, indigenous traditions, and a whole slew of interesting local dialects.
The one must-do thing: Hit the StairMaster now and you'll be ready to take on Mount Kinabalu -- 13,000ft above sea level, packed with lush alpine meadow, and a stunning sunrise view.
Punjab, India
Why you need to go: All the noms. The most popular Indian dishes around the world originated in these parts -- we're talking tandoori chicken, tikka masala, and samosas, all authentic. Despite its famous food, Punjab is still something of a mystery to travelers, who tend to shy away from the northern borders.
The one must-do thing: Besides feasting, Punjab has a rich history in Sikhism and Hinduism. Check out Mata Temple and Harmandir Sahib, the Golden Temple.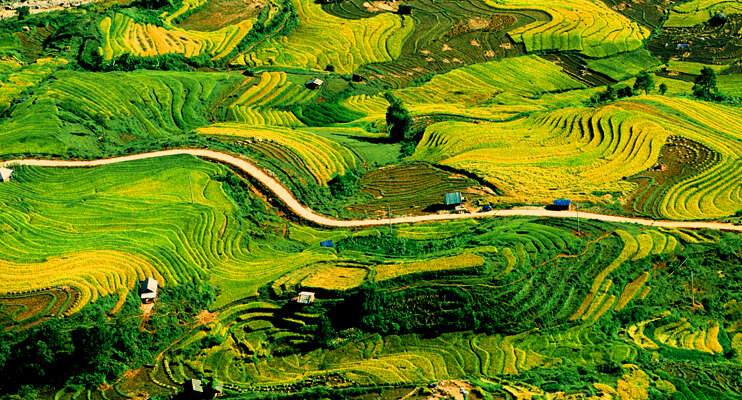 Y Ty, Vietnam
Why you need to go: Y Ty sits atop Vietnam's highest plateau, offering spectacular views of cloud-reaching mountains and yellow rice patty fields. If you want to experience rural Vietnam without straying far from the tourist center of Sapa, this is your spot.
The one must-do thing: Get to know locals at Y Ty's market, where surrounding ethnic tribes sell traditional crafts and agricultural goods.
Pindaya, Myanmar
Why you need to go: Set in the hills of Burma's Shan state, this region's landscape is a charming patchwork of farms and jungle. When not relaxing in a cave (that doubles as a meditation chamber) or staring wistfully at the serene backdrop of Pone Ta Lote Lake, you can learn bamboo, clay, and Shan paper handiwork from skillful villagers.
The one must-do thing: The legendary Shwe Oo Min pagoda pilgrimage site, a massive limestone cavern filled with more than 8,000 Buddha statues.
Kandy, Sri Lanka
Why you need to go: Kandy's known as the cultural capital of Sri Lanka and besides being dead pretty, it's buzzing with local life. Palm trees sway theatrically next to classic Dutch colonial buildings, and it's possible to learn about everything from traditional Sri Lankan dancing to cooking in just a few days.
The one must-do thing: Catch a cricket game at Asgiriya Stadium, one of the world's most scenic test-match venues.
Shikoku, Japan
Why you need to go: Shikoku is one of Japan's four major islands, and definitely the least explored. Here you can find the country's most succulent udon soup and citrus fruit, not to mention ancient castles, craggy mountain paths, and rivers fit for rafting and kayaking.
The one must-do thing: If you dare, take on the 88 Temple route, Japan's most well-known pilgrimage. It's a strenuous 750-mile hike around the island.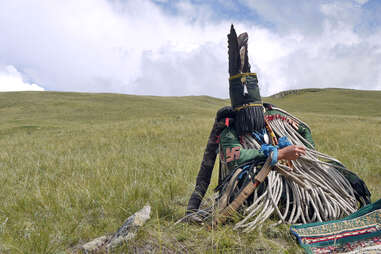 Gorkhi-Terelj National Park, Mongolia
Why you need to go: Around an hour and a half outside Ulaanbaatar, this national park offers an easy getaway from the hustle, bustle, and construction cranes of capital life. At traditional ger camps, Mongolian nomads offer up home-cooked meals and guided tours of the area's attractions.
The one must-do thing: Visit Gorkhi-Terelj's famous rock formations, Turtle Rock and the Old Man Reading a Book (Praying Lama Rock).
Busan, South Korea
Why you need to go: South Korea's second-largest city has it all: sprawling beaches, hip fashion boutiques, traditional spas, and unbelievable local eats. Just make sure you try Busan-style barbecue and fresh sashimi from the Jagalchi fish market.
The one must-do thing: Schedule in a spa day at Heosimcheong, an over-the-top hot spring complex known for its strawberry milk baths, igloos, oxygen rooms, and more. You know, if you're into that kind of thing.
Jomalig Island, Philippines
Why you need to go: Jomalig is what Boracay was 40 years ago, when it was still wild, undeveloped, and ideal for hermit living. It's a serious adventure to get here, a five-hour boat ride on what'll likely be a cargo vessel, but the outcome is worth it: golden sand beach and totally secluded crystal-blue waters.
The one must-do thing: Lie on Salibungot Beach, apply tanning oil.
Sign up here for our daily Thrillist email, and get your fix of the best in food/drink/fun.
Barbara Woolsey is a journalist and TV host formerly based in Bangkok, now roaming around Europe out of Berlin. Learn more about her adventures on Facebook, Twitter, and Instagram.