Leave your favorite Target REDcard behind on your next vacation and step up your wallet's worth with one of these bad boys. They'll hook you up with everything from free on-board booze and a personal concierge, to double miles, baller upgrades, and even spending cash if the airlines lose your bags.
Recommended Video
Please Don't Hang Up: The Best Things to See, Eat, and Do in Seattle, WA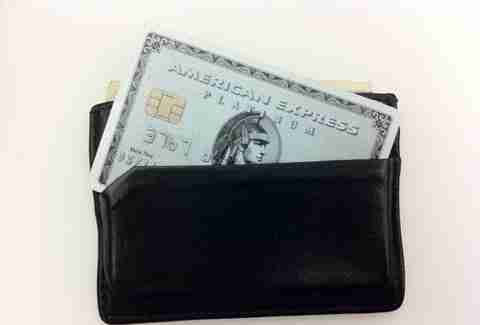 American Express Platinum -- $450/year
While not everyone can afford to drop $250k a year to be invited to the coveted Centurion card, you can score a ton of the same awesome benefits with Platinum. Gain access to 600-plus airline lounges worldwide, room upgrades at hotel chains like Starwood, free money to spend in-air (booze, luggage fees, you name it), and a personal concierge that'll handle even your most ridiculous requests. Also, if you buy an international first class or business class ticket, you get a second one for just the cost of taxes and fees. This card basically pays for itself.
Chase Sapphire -- $0 first year; $95 after
Throw down your Sapphire card when the bill drops and your bros will be impressed, if only because it's no flimsy piece of plastic. Get 2x the points for every dollar you spend on travel and restaurants, and no foreign transaction fees. A 1:1 points transfer -- meaning no fees -- when you book a hotel or airline with points is rare, but Sapphire's got it. Book travel through the online Ultimate Rewards portal (who needs Kayak and Orbitz?) and get 20% off. Plus, after you spend $3,000 in your first three months, you'll get 40,000 bonus points (worth $500).
Capital One Venture -- $0 first year; $59 after
We've all seen those commercials with Alec Baldwin, and sure, they might be slightly annoying, but this card shouldn't be overlooked. Earn double miles on all your purchases, get travel emergency services, forget about foreign transaction fees, call their Visa Signature Concierge anytime for requests, and snag exclusive upgrades at sporting events, concerts, and shows. You can tolerate a little Alec Baldwin for all that, right?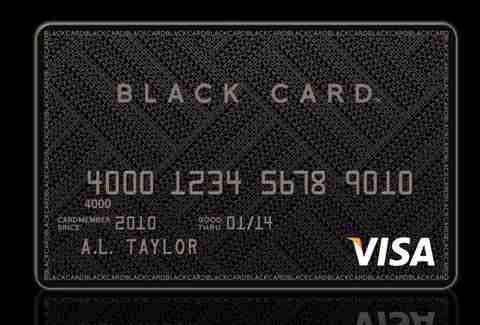 Visa Black Card -- $495/year
Want a card made of stainless steel? (The answer is yes.) Black Card members get upgrades at hotels around the world, and access to their exclusive 24hr customer service line. One of the biggest draws for this one's that you get double the value for your points on airfare -- normally, 50,000 points gets you a $500 ticket; with the Black Card, it's a $1,000 ticket. Plus, if your luggage's delayed while abroad, score $100 each day to spend on items you'll need. No word yet if beer qualifies as essential.
Discoverit -- $0/year
While it's not as impressive to drop a Discover card at dinner (or anywhere, actually), consider this guy if only for the fact that it's free. CreditCardInsider.com co-founder Eric Adamowsky says this card offers, hands-down, the best cash-back rewards around; its quarterly 5% cash-back program is the highest you'll find (online shopping, restaurants, and holiday spending are just a few of the categories). Enjoy no foreign transaction fees, and price protection up to $500. Plus, use the Shop Discover online shopping portal and get big discounts at 200-plus online retailers.

Thanks to Eric Adamowsky of CreditCardInsider.com for his insights on these cards.