Did you know that Canada didn't have a national flag until 1965? It's true! We read it on Mental Floss! And, what's even better than the fact that those silly Canadians were a country for nearly a century before actually establishing their own flag is that, once they did, they let the common-folk submit designs. We present you with our 27 favorites.
Recommended Video
Miami: The Ultimate Local's Guide
27. This is one of the 11 would-be Canadian flags that Mental Floss posted in their story... It got us thinking, "What, Canadians don't believe in the goddam fifth Beatle?" "If this gem exists, what other pieces of art are a part of the complete archive?" So we did some digging. You're welcome.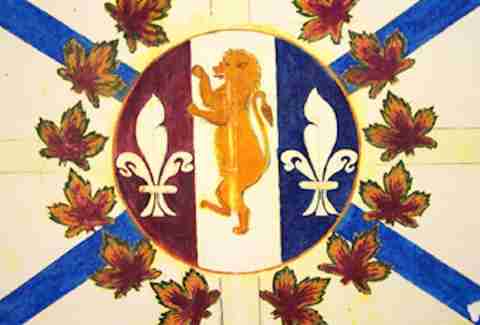 26. The Cowardly Lion? Perfect for Canada.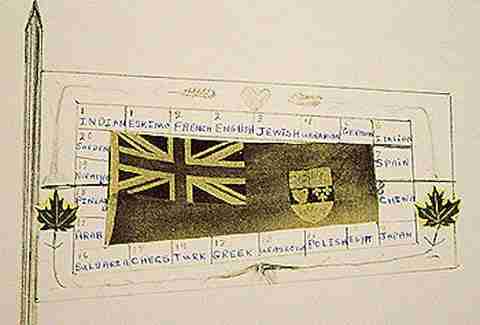 25. Talk about flags within flags. This one set out to have a border of other nations' flags. Popular countries, such as "China" "Japan", and "Jewish".
24. A flag depicting the ineptitude of the Canadian Royal Air Force at flying in an even formation?
23. Beware the scab-faced cranes of Saskatoon.
22. Ah! Those hosers spotted us!
21. Ah! Those hosers are eating us!
20. Little known fact: Canada has a very patriotic BDSM community.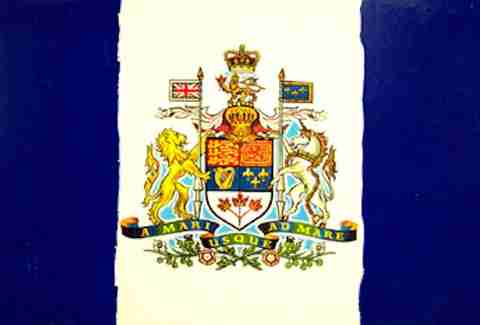 19. WAIT -- Canada has unicorns? Maybe we've been wrong about them all along!
18. Ah, the "old laurel wreath encircling a monkey-looking-beaver suspended in a red sky above blue water" trick.
17. "Whoops! Totally meant to submit this one to my Quebec Society of Skull and Bones chapter... Just take the red and white one I submitted with the maple leaf instead."
16. Canada: New Zealand, but with maple leaves.
15. It's subtle, but this flag is potentially intended to represent Canada's intent to eliminate the pesky beaver population by burning down its food source.
14. See what they did here? It's like a maple leaf AND a crown.
13. Hmm, we're beginning to suspect that this particular Canadian was a bit of a one-trick pony.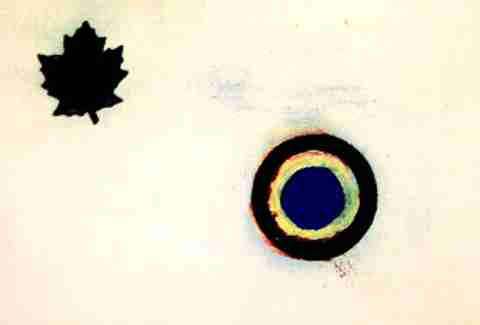 11. Hmm. Maple leaf and cross section of gigantic Jaw Breaker. Verrrrrry interesting.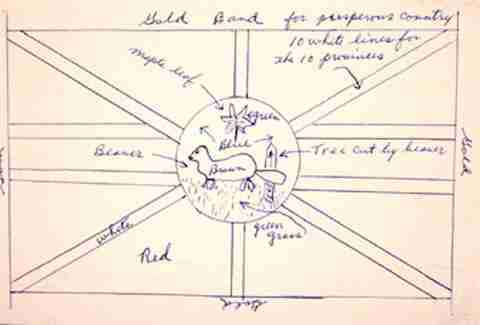 10. WHERE TO BEGIN?! How about with the beaver's implied flatulence?
9. This flag is pretty much presupposing that nobody will care enough to memorize who it belongs to.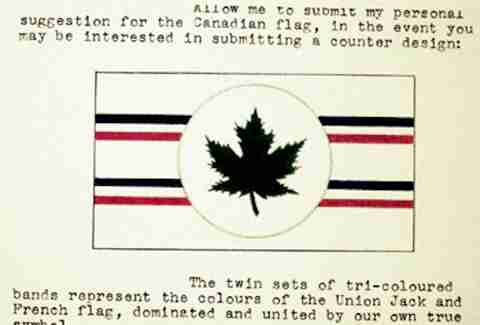 8. If we're reading this right, dude's trading his flag idea to the Canadian government in exchange for a re-tool of his counter tops.
7. Canadians are a very sleepy people.
6. In nature, no two maple leaves are alike.
5. Either Canada's been harboring some bizarre species of micro-beaver, or those maple leaves are HUGE.
4. They put this guy square in the sights, in celebration of Canada's dove-hunting bloodlust.
3. Because Canadians love camping?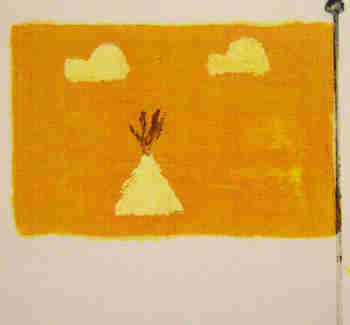 2. Sometimes they celebrate when their tents spontaneously combust.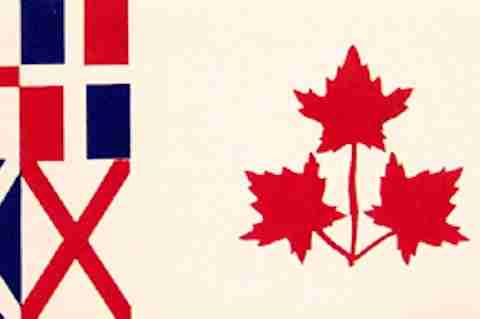 1. The working slogan behind this flag was "Canada: North America's Red Light District".