The caravan of the future, designed by you
If you're looking to apply the architectural degree you don't have to the relaxation degree you do have, then the Mehrzeller caravan is just the thing for you. This sucker utilizes an online design tool where the user can create a bespoke camper specific to their travel needs, and/or their love of polygons.
It's made by Austrian design firm NONSTANDARD, who apparently like stuff to look like an early '90s video game.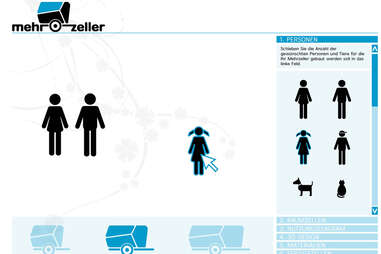 How do you make your own? Simple. Hit up the online "Configurator" tool, and you can easily customize the design according to stuff ranging from who'll be traveling, to the amenities necessary for when you get there. After everything's punched in, the computer generates a blueprint for architects to establish final construction parameters.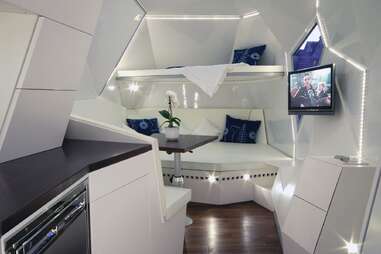 What you get is a bright, luxury interior that looks like something out of 2001: A Space Odyssey, complete w/ flat screens, multiple sleeping areas, and a murderous sentient computer kitchen and dining area.
Check out this video for more details on the caravan of the future, then go play with the online tool, immediately.