You've braved haunted houses, every installment of Paranormal Activity, and your significant other's best/worst cooking, and still you say none of these things made your skin crawl? Well, aren't you just a rock. But don't worry, society hasn't desensitized you to fear -- you just haven't visited one of the world's 12 most disturbing tourist attractions yet.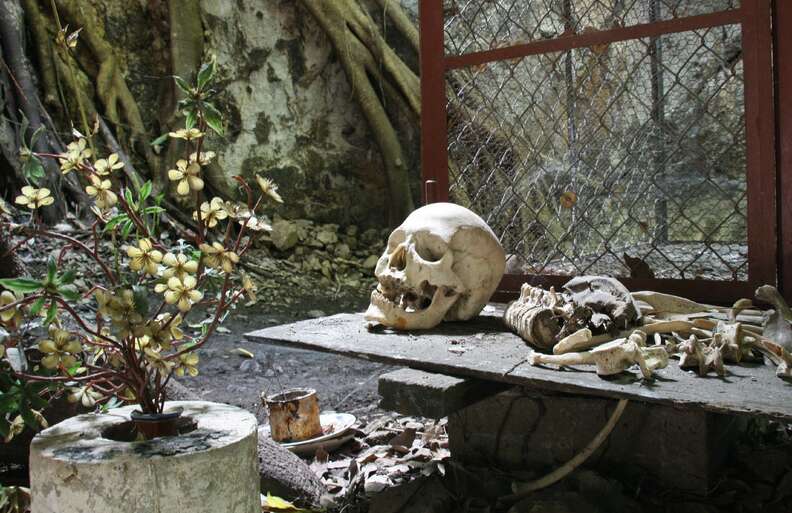 Phnom Sampeau
Battambang, Cambodia
In the Cambodian jungle, Phnom Sampeau is the kind of place you want to shy away from at night. The Killing Caves are where countless bodies were left during the Cambodian genocide, with the bones now on display in a glass memorial. Today, the mountain is home to thousands of free-roaming bats, belligerent macaques, and probably (definitely) ghosts.
Aokigahara (Suicide Forest)
Mount Fuji, Japan
Every year, dozens of people take their own lives in Aokigahara, a forest that Japanese mythology claims is haunted by a whole lot of demons. Suicides have been happening here since the 19th century, but more so recently after it was recommended as the "perfect place to die" in the Japanese bestseller The Complete Manual of Suicide.
Paris Catacombs
Paris, France
Underneath the city of love lies another city that's anything but cuddly: the Paris Catacombs, the world's largest crypt. This underground labyrinth is comprised of SIX MILLION skeletons, arranged into disturbing, yet impressively intricate patterns. This Halloween, someone will even win the chance to sleep there (best of luck with that).
Karosta Prison
Liepaja, Latvia
If you've ever wondered whether Orange Is the New Black is accurate, then here's your chance! This former Nazi (then Soviet) military prison is now a "boutique hotel" where guests can pay to be treated like inmates. Besides being under 24-hour surveillance and verbally abused by guards, you can also look forward to being properly haunted -- apparently, cell doors open and light bulbs come unscrewed on their own and without provocation.

Plastinarium
Guben, Germany
The Plastinarium is where all the corpses for the controversial Body Worlds exhibitions are prepped and infused with plastic for display. What makes Dr. Death's workshop especially weird, though, is that you can buy silicon slices of human heads and full bodies there (for thousands of dollars, of course).
Lake Xochimilco, Mexico
Pediophobics (aka doll-fearers), take note to stay far away from this woodland. For over 50 years, a Mexican man collected hundreds of dolls here after finding a young girl dead nearby. These Chucky-esque offerings were meant to appease her spirit's constant screaming at night.
Sedlec Ossuary (Church of Bones)
Kutna Hora, Czech Republic
Sedlec Ossuary likely has the most bizarre interior designs you will ever see, with coats of arms and altars made entirely out of bones. The best, though, is a chandelier comprised of skulls and at least one bone from every part of the body. Head, shoulders, knees, and… sorry.

Siriraj Medical Museum
Bangkok, Thailand
This museum is a valuable learning tool for Thai medical students and professionals, but that doesn't make it any less creepy for the rest of us. It features everything from preserved babies born with physical defects to the mummified remains of serial killers, so planning a big lunch after visiting is not a good idea.
Pripyat
Ukraine
Around 50,000 people were evacuated from Pripyat after the Chernobyl nuclear disaster in 1986. The ghost town will probably never be safe to live in long-term again because of radiation levels (although people do!), and that's why everything from old dolls to amusement park rides are sitting there rotting away. Seriously though, be careful what you touch. Or, just take an eerie photo tour here.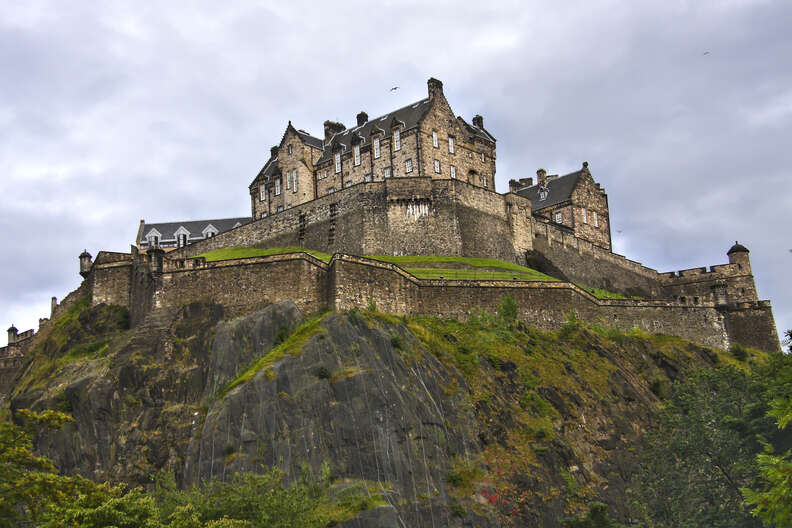 Edinburgh Castle
Edinburgh, Scotland
Scotland has many haunted sites, but Edinburgh Castle is the one where you absolutely do not want to have a sleepover. There have been reports of a phantom piper, a headless drummer, and colonial prisoners all hanging out there. In 2001, the castle was part of a scientific study that involved screened volunteers and "ghostbusting" equipment -- people reported feeling sudden drops in temperature and their clothes being tugged on and touched.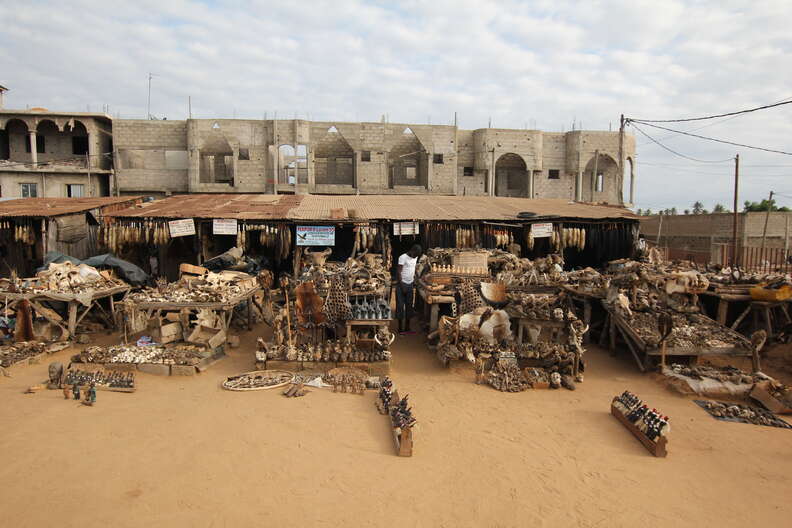 Akodessewa Fetish Market
Lomé, Togo
The world's largest voodoo market has a boundless supply of unsettling stuff; for example, all the fancy fixings of a good old ritualistic animal sacrifice. As such, the market does smell really, really bad, and apart from crazy-eyed voodoo ladies and dubious "magic powders," that's probably what's most frightening of all.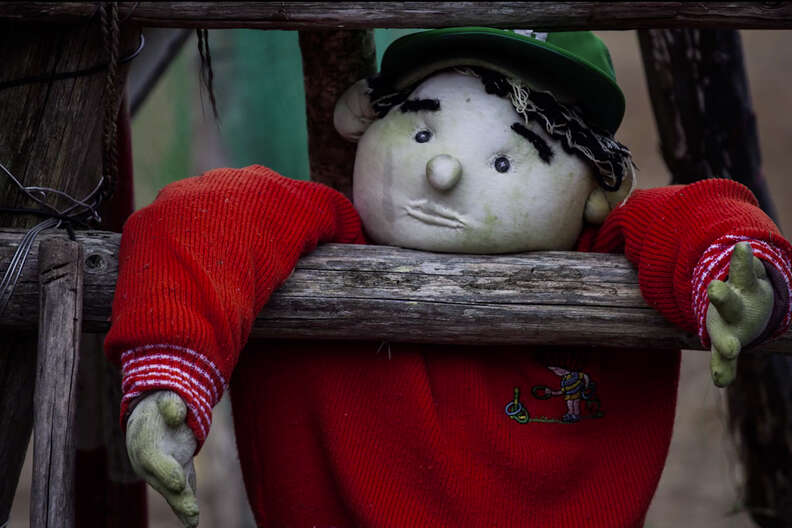 Shikoku Doll Island
Nagoro, Japan
Yep, ANOTHER equally creepy island of dolls, but this time in Japan. When a 64-year-old artist returned to her hometown to find it occupied by only 37 residents, she took it upon herself to boost the population -- by stitching 350 (pretty much) life-sized cabbage patch dolls and posing them naturally (you know, fishing, gardening, in school, etc.) around the island. Really, you gotta see it for yourself.
Sign up here for our daily Thrillist email, and get your fix of the best in food/drink/fun.
Barbara Woolsey is a Berlin-based writer who once visited a voodoo witch in Venezuela (it was terrifying). Follow her adventures around the world on Facebook, Twitter, and Instagram.