Got a birthday coming up? Then take whatever screen you're reading on, circle this article in a felt pen, and leave it out for your significant other to find. Don't worry, they'll get the hint, because everybody wants the NY Flatiron Hotel's $8,000 birthday pimping package. You'll start off with a personalized cocktail created for you by their in-house mixologist, plus a bottle of "premium French Champagne", after which you will turn into the world's most expensive oui oui. Then there's the original birthday song, played by the in-house band alongside an original dance piece choreographed w/ a corps of "beautiful professional Broadway dancers (gender optional)". Man, those dancers will sure go a long way to please you. You'll also nab a private sushi chef to deliver bespoke tableside rawness. Oh, AND 10lbs of fresh king crab, flown in live from Alaska (straight-to-Pan-Am?). Of course you'll be chilling in the penthouse suite, and everyone in the group'll get a full-body massage. Want to go out? You'll be chauffeured anywhere in the city in either a classic '65 Cadillac Deville convertible or '66 Ford Galaxie (NOTE: your chauffeur will not be a weird, fox tail thing). And to top it all off, they're also throwing in tickets to either a Giants or Jets game, the latter preferable if dropping eight grand leaves you want to see someone else who's even deeper in the hole.
Recommended Video
You Have to Scuba Dive to This Submarine Hotel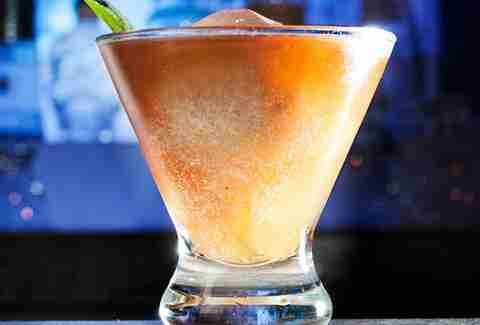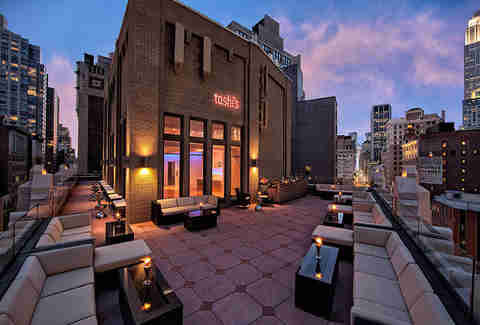 Previous Venue
Next Venue
Venue Description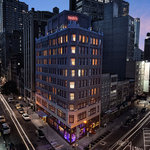 1. The Flatiron Hotel
9 W 26th St, New York, NY NY 10010
Located in the heart of Manhattan, the Flatiron Hotel is a sophisticated, exciting way to experience New York. With modern, luxurious rooms and amenities, and live music every night, the Flatiron Hotel is a destination in and of itself in the center of New York's most vibrant area.