Cape Town's Grand Daddy Hotel has a trailer park, and it's kind of above other trailer parks... not just because of its seven modern Airstreams (all exhibited out by local artists), but also because it's literally on their roof.
Recommended Video
The Definitive Eggnog Recipe You Need for the Holidays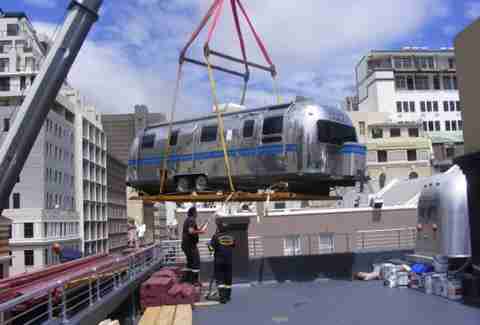 They shipped over seven vintage Airstream trailers from the States, then industrial-craned them onto the roof of the urban hotel.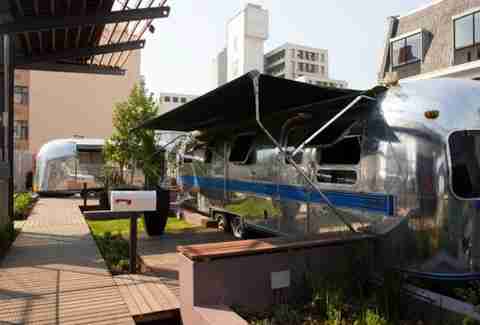 Each of the silver bullets are surrounded by spare tires & defunct cars parked in front wooden walkways, small gardens, and USPS mailboxes.
The Ballad of John & Yoko's bedroom takes up 3/4 of the trailer, which is oddly similar to how much credit Ono ended up taking for Lennon's work... and there are guitars in the room!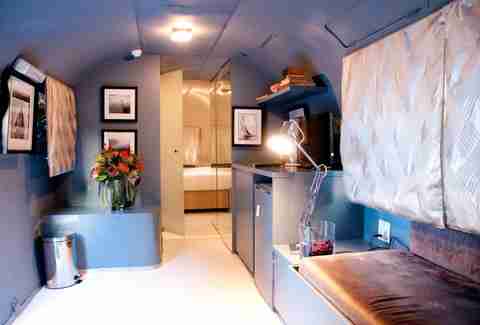 The largest of the crew, the Moontides, is fitted w/ a separate living and bedroom area, just in case you need to separate yourself from an unhappy camper.
Inspired by "the street fashion of Cape Town" and superheroes everywhere, the Afro-Funk has earthy colors that set the tone for an "African experience – minus the wildlife."
You probably won't be in love w/ the Love of Lace Airstream, but you might fall for it if they include this cutie.
For those nights you just HAVE to get out, head to the lounge area w/ projection screen TV and bundle up with your new trailer buddies underneath that warm cape you just picked up.
Previous Venue
Next Venue
Venue Description
1. The Grand Daddy
38 Long Street, Cape Town, 8001
Known for its Airstream Rooftop Trailer Park, The Grand Daddy also sports a restaurant, two bars and its own event venue. There's even an open-air movie theater on its roof that screens classic/cult favorites, complete with comfy chairs and a popcorn machine.