The Real Story of the Green Book Is Better Than the Movie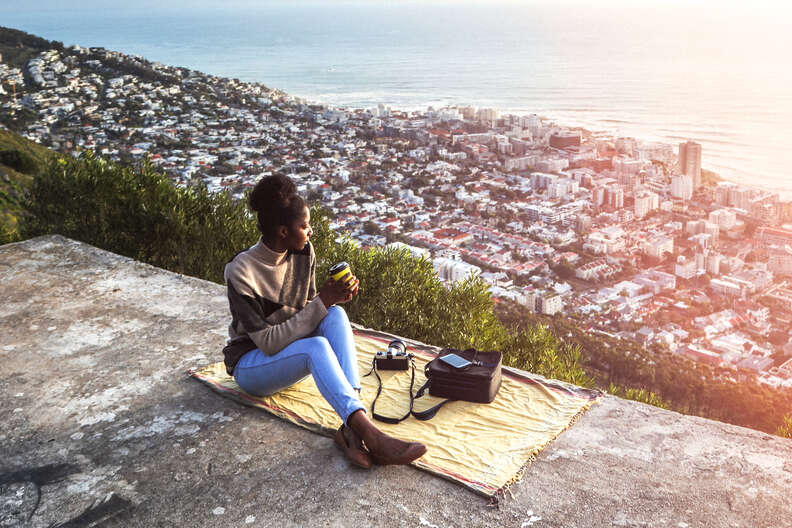 Cape Town

| Petri Oeschger/Moment/Getty Images
Cape Town

| Petri Oeschger/Moment/Getty Images
In 2012, when I told my mother that I was planning to travel nearly 5,000 miles away, she was less than pleased. I had this growing desire to see Madrid, to immerse myself in a city where I could speak the language I'd been studying since I was a teenager.
And I wanted to do it alone. I needed to do it alone. This terrified my mother. In the weeks leading up to my trip, she pleaded with me to stay put. Hailing from Huntsville, Alabama, she reminded me how dangerous and unsafe the world can be for people who look like me. People who look like us.
I didn't get it then. I thought she was merely being overprotective. But as I went deeper -- learning she didn't travel, about where she came from and during the times in which she lived -- it all made sense. Her fear for me was real and based upon lived experience I had no true barometer for. She knew all too well that movement and travel has always meant something different for us as a people.
Fear. A fragile sense of safety and security. Not knowing whether a road trip to the next state over could be perilous and end in death or a sudden, unexplained disappearance.
The Green Book, more formally known as The Negro Motorist Green Book, sought to amend these very notions. When it was first published, The Green Book tried to change the narrative of fear with a tried and true network of hotels, restaurants and gas stations that were open and welcome to black travelers. It invited black travelers to depend on community and safe spaces to guide their way along their journey.
This is the same legacy that the Oscar-winning movie of the same name, starring Mahershala Ali and Viggo Mortensen, whitewashes and ignores.
'Green Book,' the Oscar winner
Knowing the history and legacy of The Green Book as a black woman traveler, I wasn't the only one bothered with such a blatantly ahistorical take. Though the film won Best Picture at the 2019 Oscars, almost no one is happy about it, and for good reason. Green Book the film chronicles the story of queer, Jamaican-American pianist Dr. Don Shirley as he embarks on a concert tour through the Deep South in 1962. Per the movie's plot, Shirley needs a driver, one who can safely route him through an otherwise precarious journey. He hires Italian-American Tony Lip (played by Mortensen) and throughout the film, amidst the racism Shirley is constantly subjected to, the two, in lighthearted fashion, become friends. The film's namesake is never outrightly explained in detail, nor does it feature in a prolonged, tangible way as the film progresses, which is puzzling. Why even name the film after it?
Evita Robinson, traveler and creator of the Nomadness Travel Tribe, saw the film in Columbia, South Carolina, with her father in a theater filled with mostly white people. Robinson, who explores The Green Book's legacy on black travel at large in her popular TED Talk entitled "Reclaiming The Globe," felt there were many glaring issues with the film despite finding it vaguely entertaining.
"There were a plethora of missed opportunities to really drill home the importance, significance and what Green Book truly was and why it matters," she said. "I think you saw the actual green book not even a handful of times throughout the entire film."
Brooke Obie, managing editor of Shadow & Act -- a publication dedicated to black talent across entertainment and culture -- was bothered with the film's lack of historical integrity. Obie was also baffled at how Shirley's life was depicted with so many mistruths, one she wrote about in depth.
"The Schomburg Center, the Shirley family -- all of these resources were available to the filmmakers, Peter Farrelly, Nick Vallelonga and Brian Currie," she said. "They wanted to tell another story about a racist white man's journey to make a black queer 'friend' instead. It's unfortunate -- not for them; they're reaping the rewards. As usual, the marginalized people are the ones who are sacrificed for the glory of oppressors."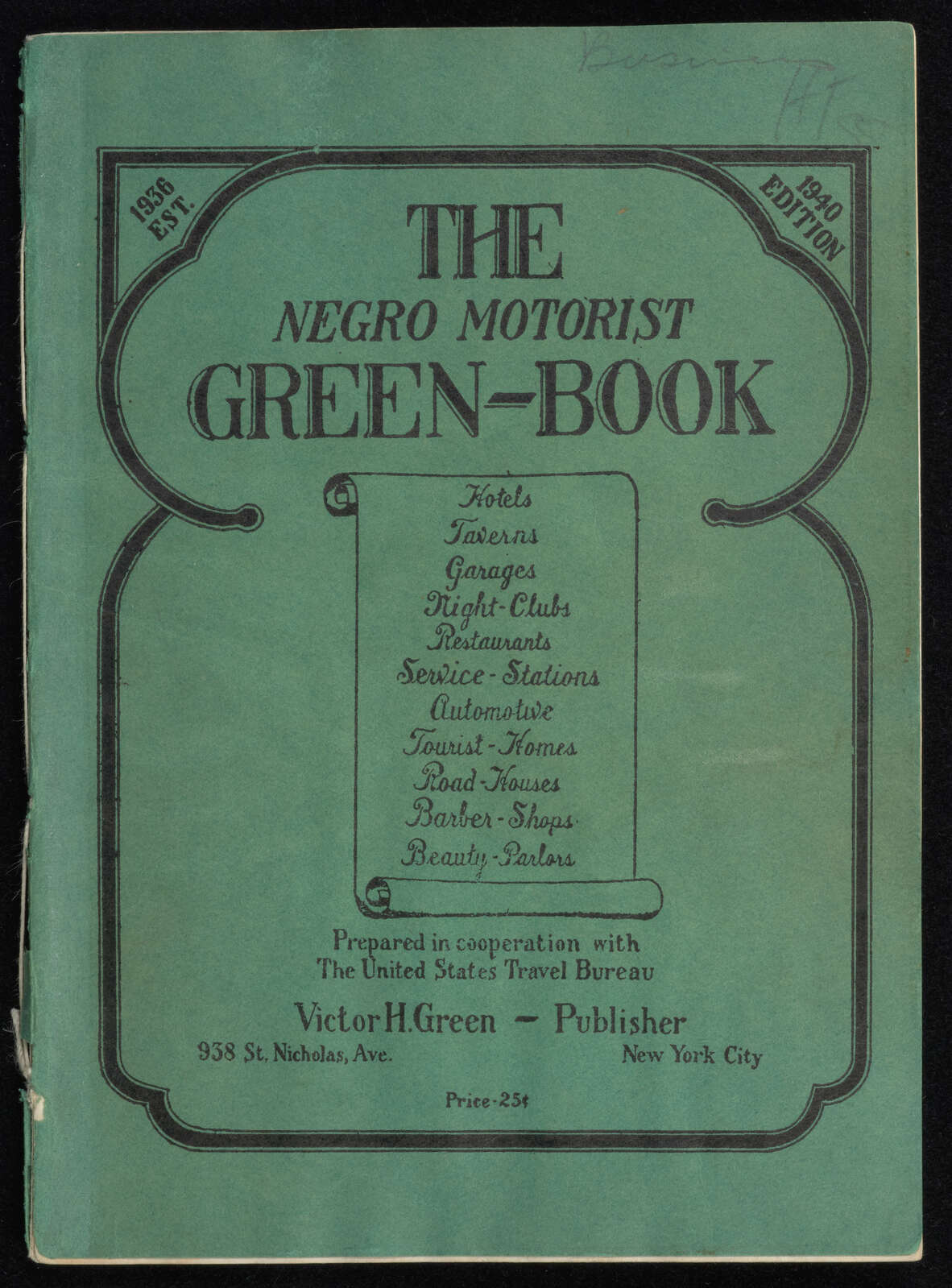 The true legacy of traveling while black
Published for the first time in 1936, Victor Hugo Green masterminded what he called a travel guide for black travelers. The guide was named after him and was, of course, the color green. Green was a travel writer and postal employee from Harlem. He'd seen similar types of guides created by Jewish people to protect them from anti-Semitism as they traveled. He knew black folks needed something similar as they were living during the height of Jim Crow racism and its many violent implications. Black people worried about being unjustly arrested, physically assaulted or lynched. Those fears remained as they traveled.
Each edition of The Green Book was formulaic in that it was formatted the same way. It began with a foreword and basic information of what one could expect to find in the guide. An index followed the foreword, separated by state. Within its pages, listings that black travelers could trust would treat them fairly, kindly, humanely and hospitably: hotels, motels, restaurants, vacation resorts, tourist homes. Initially it was just for the United States, but grew to include Canada, Mexico and the Caribbean.
I've never held The Green Book in my hands. But I imagine if I did, I'd feel its power, solidarity and source of refuge radiating from its pages. The Schomburg Center for Research in Black Culture has the largest collection of Green Books in the country. Researchers and scholars can schedule visits to pore over their pages and lay witness to what was a remarkable resource for black travelers in the past.
Blair L.M. Kelley, historian and assistant dean at North Carolina State University, noted in a thread she tweeted last month what its history suggests about segregation and Jim Crow racism.
"The history of 'The Green Book' is a reminder that de facto segregation and exclusion happened not only in the South but also in the North," she tweeted. "Travel was dangerous for black folks, so they planned carefully to try and avoid humiliation."
In many ways, the book was more than solely a resource, more than what our generation would consider to be the equivalent of travel guidebooks, with generic glossy covers and slick pages complete with a hefty price tag. The book was more than something to stash away in your suitcase, briefcase or bookbag as you charted your travels. It amounted to something more visceral: pride. Black business owners who housed and fed black travelers while on their way were proud to do that, Obie says.
"Black folk of all classes turned within the black community to survive and thrive," Kelley also tweeted. "And this network would also serve as the foundation for the Civil Rights Movement and as a necessary space for activists to travel, eat and meet."
The first edition was simple and minimalistic: a solid green color, just the title with Green's name underneath. As the years wore on and more editions were published, the covers became less simplistic and depicted symbols of travel: a bus, cars packed in single file lines on the highway, a train, faces of black people with a suitcase in tow, ready to embark on their latest and greatest trip.
Printing and production of The Green Book continued until its last edition for the years 1966-1967. It was renamed Travelers Green Book: For Vacation Without Aggravation for that last edition, as it focused more on international locales for any traveler, not just black ones. The Civil Rights Act had passed in some years prior in 1964 and some wondered if a resource that had been so mightily needed was relevant anymore. Hotels, restaurants, and resorts were slowly integrating throughout the South and the country at large.
And although publication ceased after that year, no one could forget what it did for the black traveler, whether it was a black salesman, musician or athlete whose lifestyle required frequent travel, or someone simply needing a reprieve. It cemented the need for tourism to include the black traveler and to create itineraries with black historical points of interest. This is the work that several entities have done since 1966: apps, websites, digital itineraries.
Black history, and black travel, is alive and well.
A countrywide list of must-visit black historical sites, monuments and museums
Black history isn't a separate entity in and of itself. It is definitively American history, and celebrating only in February isn't enough. Channeling the spirit in which The Green Book was published, here we delve more into our country's abundant black history, to more deeply understand the context of black history in cities beyond North and South. From under-represented historic sites to newer, comprehensive museums like The National Center of Civil and Human Rights in Atlanta, these locations around the country denote points of interests for tourists and locals to get in touch with history. And while The Green Book is no longer published, sites like Black Chicago Eats, Black Food and Beverage, Travel Noire, or the South Carolina African American Heritage Commission's recent offering, a Green Book of South Carolina carry on its legacy, offering travelers safe havens and delicious bites along the road. Meanwhile, history buffs can further rely on resources like the US Civil Rights Trail, which launched last year, detailing sites instrumental to the Civil Rights Movement.
Philadelphia
The Underground Railroad, a link of safehouses helping enslaved Africans escape for their freedom, wasn't only contained within the South. The city of Philadelphia has numerous sites that can attest to that mere truth, one of them being Johnson House Historic Site in the Germantown area of the city. Visit the Historical Society of Philadelphia (by appointment only) and get a glimpse at an original journal of William Still, an Underground Railroad agent. Also plan to stop by Mother Bethel African Methodist Episcopal, the first church to emerge as a new denomination that also helped to house and feed enslaved Africans as they escaped.
Charleston, South Carolina
Skip the blasé horse-drawn carriage tours common throughout Charleston -- they neglect to tell the truth about how the city was literally built upon the backs of black people. Instead, stop into the Avery Research Center to thumb through the archives dedicated exclusively to black history and spend some time in The Old Slave Mart Museum to learn specifically how the slave trade played out to this region of the country.
Atlanta
This southeastern metropolis was the home of Martin Luther King, Jr. and a pivotal city for the Civil Rights Movement. Visit Ebenezer Baptist Church, where the skilled orator and ordained pastor often gave sermons. To learn more about his role in the Civil Right Movement and the fight for human rights that continues today, consider spending a few hours looking through the exhibits at The National Center for Civil and Human Rights. And to pay tribute to both him and his late wife, Coretta Scott King, visit their grave site at the reflection pool at The King Center.
Jackson, Mississippi
When most talk about Mississippi, they allude to the racial tensions leading to violence clustered in and around the city of Oxford. But Jackson also has important black history ties to revisit or visit for the first time. The Mississippi Civil Rights Museum is a good place to start and is as an all-encompassing resource on the fight for civil rights within the state. To get a more personalized depiction on how racism affected black people who have lived in Mississippi, plan to spend some time at the Medgar Evers Home Museum, a tribute to the civil rights activist who was murdered also within the city of Jackson.
Indianapolis
While in Indianapolis, start at Indiana Avenue and the Madame Walker Theatre Center. The six block area holds stories of black residents who lived there and black greats passing through the area for shows, Duke Ellington and Count Basie to name a few. The theater, which hosts concerts and theatrical performances, is named in homage of the first self-made black woman millionaire Madam CJ Walker. For a bonus trip, travel an hour outside of the bigger city of Indianapolis, Roberts Settlement is a historic area where black people settled and lived. It was a rural, farm community. In 1840, the area had 900 acres of land and 10 families lived and worked there. Every Fourth of July weekend, descendants journey back to the area for a homecoming celebration.
Chicago
Strong ties of black history are abundant in this city because of black southerners migrating and settling in Chicago during the Great Migration. Learn about black visual artists and their creations at eta Creative Arts Foundation, spend time browsing through the exhibits at DuSable Museum of African American History and visit the homes of famous Chicagoans, notably President Barack Obama and the late Muhammad Ali.
Tulsa, Oklahoma
Mention Tulsa and you can't ignore the Tulsa Race Massacre of 1921, resulting in the deaths of 36 black residents. A centennial commemoration is currently being planned for 2021. Pay homage to the entrepreneurial past and black brilliance in strolling through the Greenwood District, lauded at the time as Black Wall Street, for being a bastion to black business and enterprise. You'll see gold plaques with business owners' names and what they did. For a moving tribute to the Tulsa Race Massacre, spend a few hours at Reconciliation Park.
Helena, Montana
There's no shortage of state parks, lakes and rivers in this state, but so is lesser known black history. Travel to Helena to Helena Club, a historic building that also housed a private club inside, where several black people worked, like Julian Anderson, a famous and well-loved bartender.
Portland, Oregon
Often touted as being one of the progressive cities in our country, black history is embedded in the city as a whole. Music lover? Plan a trip around the annual PDX Jazz Festival created to specifically honor black musical genius and contributions to jazz. If you're into films, The Portland Black Film Festival is the longest running nonprofit film festival in the US. While in town, learn more about the proposed revitalization being called The Soul District, a historically black neighborhood clustered around Martin Luther King Jr Boulevard in northeast Portland, too.
Oakland, California
With temperate, mild weather year round, one of the best ways to take in all things black history in Oakland is by foot. Depending on your interests, there's a walking tour for you. If a biker, journey through the city on wheels while learning about the black people who contributed to the fabric of the community via Walk Oakland Bike Oakland and The Oakland Museum of CA. The museum also offers full black history programming through February.
Nneka M. Okona is a writer who hails from Atlanta, by way of Stone Mountain, Georgia. Her work has appeared in the Atlanta Journal-Constitution, The Wall Street Journal, Travel + Leisure, Food & Wine, and more.