Located on a stretch of East Burnside that's famed for its food carts, bars, breweries, distilleries, and venues, the Jupiter's become a fave for touring rock bands and visiting rowdies because it actually encourages you to party your ass off. Rawr!

Each room has a different art scheme, ranging from walls painted like expressionist forest landscapes, to huge portraits of Marilyn Monroe. If you want to be your own artist, many of the doors are actually chalk board, and the maid service will totally pretend you're the first one to write "REDRUM" on them.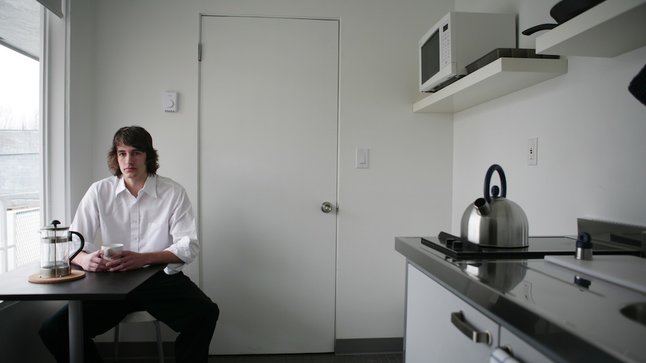 Many rooms are pet friendly, and come with kitchenettes and coffee stations (sad hipsters included for a nominal fee).

Every abode overlooks this massive tented courtyard, which constantly hosts liquor tastings, DJ dance parties, food festivals, and more. And if you want to move offsite, they'll hook you up with tours of nearby Distillers Row and its seas of local liquor.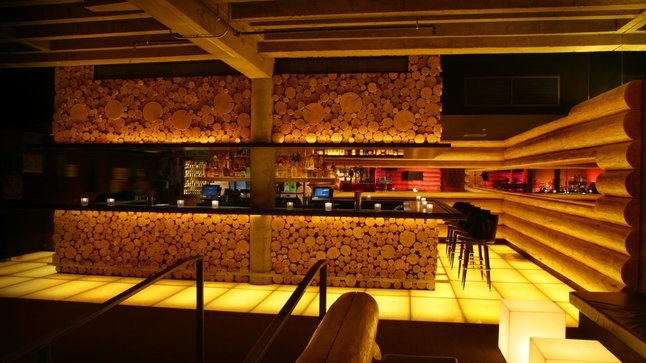 The attached Doug Fir Lounge is an infamous PDX destination known for its upscale log-cabin aesthetic, light up floors that'd make "Billy Jean" beg to be your lover, and rowdy rock shows in the basement featuring local faves and international up-and-comers.

Outside of Doug Fir's a huge patio w/ a fire pit and a constant flow of party people, and when the bar closes they'll actually encourage you to team up with the revelers and turn the hotel into a Voltron of partying.
Photos: Jen Hecht & John Valls