You know you're awesome, but unfortunately not everyone appreciates the extreme awesomeness of U.S. tourists. Getting drunk and touting Team America in a foreign country can cause anything from mild offence to an untimely death; it pays to know where you should utter a subtle "eh" rather than an enthusiastic "eff yeah".
7. North Korea
Admittedly, you're more likely to find yourself in one of this reclusive country's prison camps for being a journalist (shock!) or missionary (horror!), but should you over-indulge in rice wine and start cracking jokes about the leadership, you'll find yourself in hot water. That is, if your gulag has firewood. You won't be singing "I'm So Ronery", though, because your guide (who is meant to follow your every move in-country) and his entire family'll be thrown in along with you. So bite your tongue, drunky.
6. Brazil
Just like Mexico, only further south and Portuguese-speaking, right? Brazil might seem like a good place to exercise your American vocal cords while chugging beer and watching "football", but don't be surprised if the locals decide to help themselves to your bank account while you're withdrawing cash to pay for the next round. "Quicknappings" around ATMs are all too common, but don't try to be a hero -- the homicide rate in Brazil is four times that of the U.S. (and you know ours is embarrassingly high as it is)!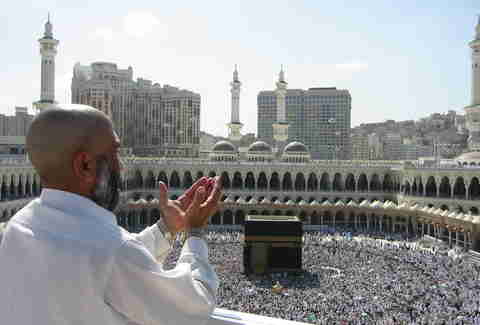 5. Saudi Arabia
The Saudis don't even issue tourist visas, that's how much they want to protect themselves from your Facebook check-ins and travel-sized Purell. Any Americans permitted in-country (either through sponsorship or for work) are advised to leave their party boots out of their checked bags; the only booze option is highly illegal black market moonshine, and if that doesn't cause serious bodily harm, a subsequent public flogging will.
4. Yemen
This is the main Al Qaeda hang-out on the Arabian Peninsula, and as you can probably guess, drunk Yanks aren't the favorite of devout Yemenis. Should you find yourself there with flask in hand, you'll likely be drinking solo, as American citizens and embassy staff were evacuated after a recent drone attack. Anyone partying too hard to get the memo would not be having the best time right about now.
3. Somalia
Alcohol, along with pork, is banned under Islamic law in Somalia (not that the country has had a functioning government for the last 20 years). Breaking the law would be the least of your worries if you found yourself on a carefree bender here; you could possibly be kidnapped and held for ransom, before being arrested by the police for the pleasure. A booze cruise offshore ain't a great idea either, as it is Pirate Hot Spot Number One.
2. Afghanistan
Believe it or not, Afghanistan was once a popular tourist destination. Decades of conflict and Taliban rule have turned it into a bit of a U.S.-hating hellhole, though, and sadly it's one of the last places you'd want to sip a sundowner these days. Not only are the locals teetotalers, but even our own troops have been banned from drinking on deployment.
1. Iraq
Iraq has got to be pretty much the worst place in the world for a U.S. citizen to be right now, whether they're drunk or not. If you're a tanked American in Iraq, you'd better buddy up with someone who drives a tank and can protect your infidel ass from suicide bombings, kidnappings, and mortar attacks. A sobering thought.