Unfortunately not your chance to team up with Jack Nicholson and Morgan Freeman to remake that flick your way (i.e., waaaaay more old-man-diaper jokes), the Create-Your-Own Bucket List package at Daytona Beach's super-swank Shores Resort & Spa starts at an asinine $111 per night and offers "once-in-a-lifetime experiences at special, once-in-a-lifetime prices" exclusive to the resort. Options include... Richard Petty Driving Experience: If there weren't already a Morgan Freeman joke in this piece, there'd be something here about how you and Richard Petty will be going all Miss Daisy, but actually you'll just pilot a NASCAR race car around the Daytona International Speedway. Bummer! Skydiving: Want to free-fall from 14,000ft at speeds of 120mph? Then hit Skydive DeLand, where for an extra $39.75 they'll give you an instructor and a parachute. Beach Driving: This charming scene is bound to be disrupted when you haul ass down Daytona's 23 miles of compacted-sand beach in a "luxury sports car", because it's legal to do that here. Rent a HOG: Daytona Beach only has one authorized Harley dealer, so while their bucket list includes "get more Harley dealers", you'll head to Bruce Rossmeyer's Daytona Harley-Davidson, rent a hog, and cruise along the Intracoastal Waterway.
Recommended Video
It's Worth Getting Sloppy For This Grilled Cheese Taco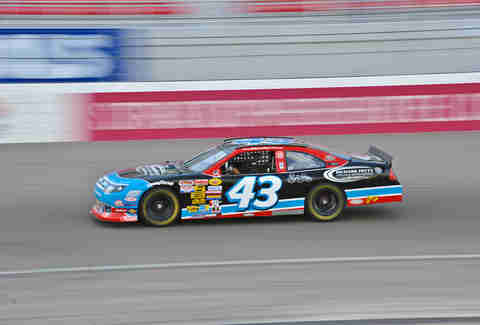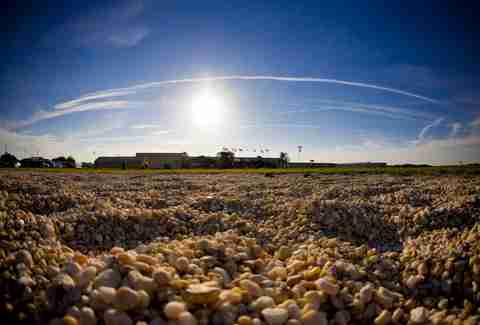 Previous Venue
Next Venue
Venue Description
1. The Shores Resort and Spa
2637 S Atlantic Ave, Daytona Beach Shores, FL 32118
The Shores is a luxury hotel and spa with Italian marble bathrooms and sweeping views of the Atlantic and Intracoastal Waterway. Daytona is filled with a plethora of things to do with white sand beaches, shopping and, of course, hanging out with Dale Earnhardt, Jr.