Finding a nice place to stay at the end of the world is pretty difficult, especially when every abandoned building is either occupied by flesh-eating vampires, or worse, that dude from Hancock and his dog. To make the Legend you, stay at The Singular Patagonia.
Built on the site of a national landmark once home to a Victorian-era farm that processed "millions of sheep, and their byproducts", The Singular's a brand-new luxury resort in remote southern Chile, whose 100 acres overlook snow-capped mountains and the Fjord of Last Hope, no longer just a clever name for a Star Wars-themed adult film starring a Harrison lookalike. A few details on...
Activities: 20 day-trip offerings are categorized by skill level, from treks into the nearby Mylodon Caves, to an intense climb to the base of gigantic granite monoliths known as the "Paine Towers", which anyone with Common Sense will avoid.
Eat & Drink: Intensely local meals and snacks (from a resident French chef) are plucked from the garden or the countryside, and include tooth fish (natch!), golden eel, rare white strawberries, and Magellan lamb, who only managed to find their way to the Fjord of Last Hope. Good work, guys!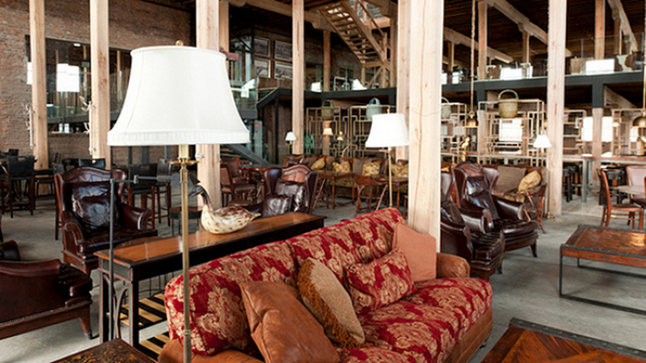 Accommodations: Each room boasts floor-to-ceiling windows offering panoramic views of the fjord and nearby mountains, plus there's an indoor/outdoor heated pool, and a communal, lodge-like bar & living room, though if Jazz's friend from Fresh Prince and his dog show up, you'll probably end up wishing you were undead.