The oldest pub in the world, a volcanic rock formation that may or may not have been built by a giant, salty bay oysters at a thatched roof cottage restaurant  -- these are just a sample of all that you can experience in Ireland if you stick with us. We put together the sweetest guide to all of Ireland -- and, no, it doesn't include hearts, stars, or horseshoes.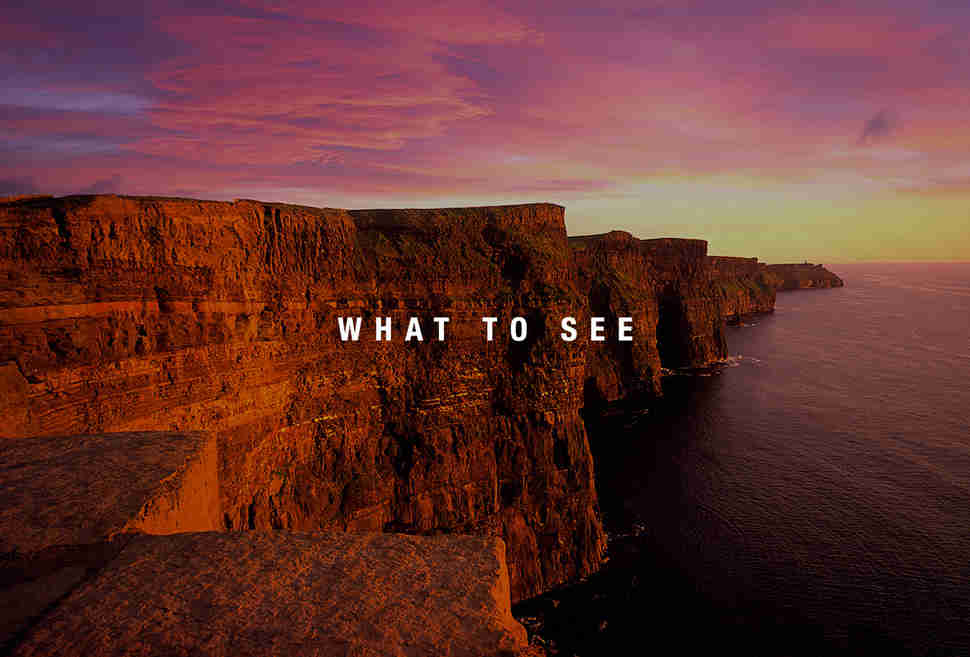 As beautiful a vision as the bottom of a glass of Irish Whiskey is, there are definitely a few other things you have to make sure you see before you leave.
The Giant's Causeway
County Antrim, Northern Ireland
From black sand to crazy island formations, volcanic activity is the cause of some of the most beautiful natural sights around the world -- but none quite like this. Making up the area are some 40,000 interlocking basalt columns formed after an ancient volcanic eruption, which, according to legend, are the remnants of an ancient road leading to Scotland and built by a giant, where similar basalt deposits exists across the water.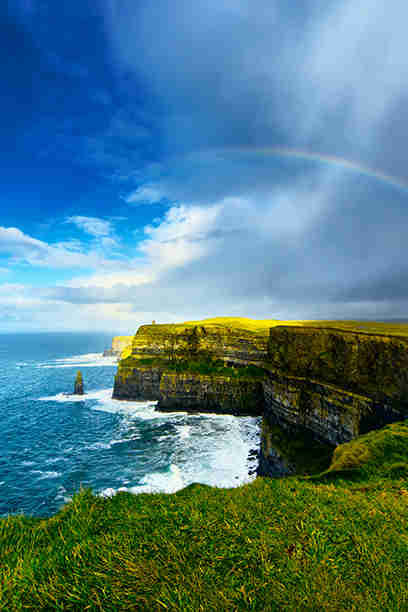 Cliffs of Moher
County Clare, Ireland
While you might know them as "The Cliffs of Insanity" from The Princess Bride, the Cliffs of Moher are REAL, and one of the most visited tourism sites in Ireland, welcoming over 1 million visitors per year. These cliffs stand at 700ft, stretch for 5mi of coast,  and take their name from a 2,000 year old fort no longer in existence. Man, Westley really must have been in love to climb all that.
Ring of Kerry
County Kerry, Ireland
Possibly the most perfect day trip to make while driving, the Ring of Kerry is 111mi of unspoiled Irish scenery, leading you past some of the most beautiful beaches in the country, ancient stone forts, Victorian mansions, castles, and beautiful 360 degree views of the surrounding countryside. Stop at a town along the way for some soda bread for the road.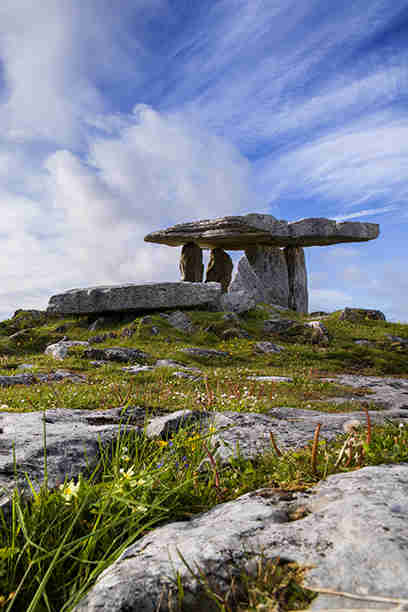 The Burren
County Clare, Ireland
Burren, the smallest of the national parks of Ireland, might look stark and rocky due to its exposed limestone terrain, but the area's strangely temperate weather makes Burren renowned for its rich assembly of various plants and animals, and a popular spot for cave explorers and rock climbers.
The Mourne Mountains
County Down, Northern Ireland
The other-worldly granite mountain range that is supposed to have inspired The Lion, The Witch, And The Wardrobe, Northern Ireland's Mourne Mountains have inspired a clamor for the area to be recognized as Northern Ireland's first national park. This ring of 12 mountains rises up to 2000ft over the sea has something for everyone, from the most intrepid of mountain climbers to the first-time hiker.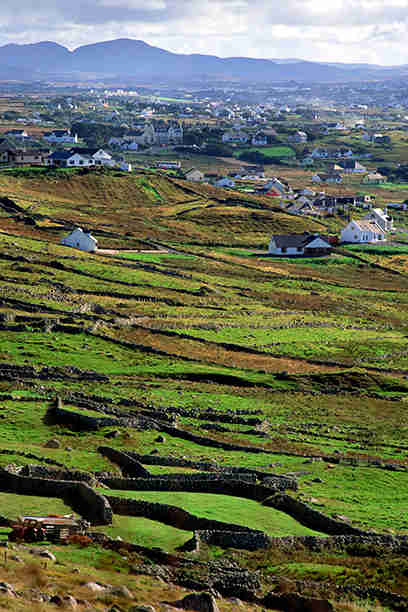 The Entirety of County Donegal
County Donegal, Ireland
There were so many things to choose from that we just chucked the whole county onto the list. Visit the Bloody Foreland, a hillside along the coast famous for its sunset, Malin Head, the northernmost point of Ireland, and the grand Mount Errigal, one of Ireland's most iconic mountains known for its pink glow at sundown due to the presence of quartzite in the mountain.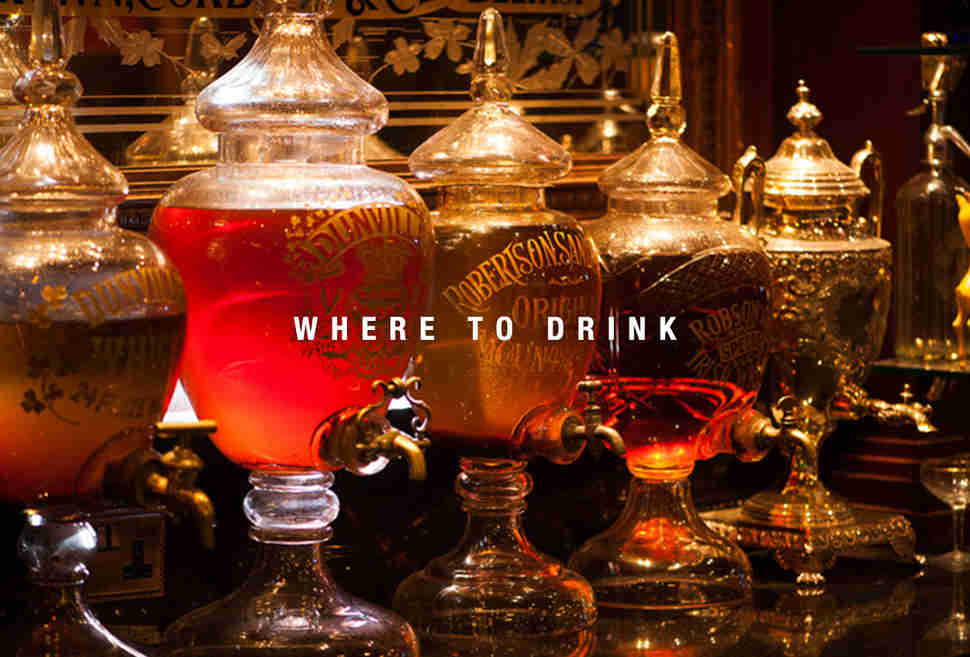 Ireland: home of world-renowned whiskey, creamy stouts, and pub grub so hearty you'll have the fuel to keep up with the Irish bar scene. From the traditional to the swank, these are the must-hits.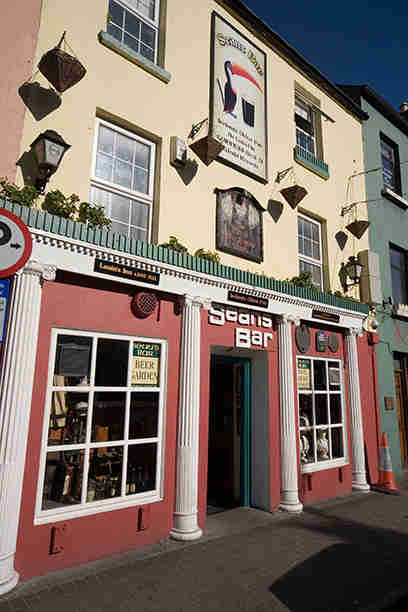 Sean's Bar
Athlone, Ireland
You've got to wonder what a bar was like in the year 900. Their "new millenium" was still a century away, and there was nary a hot-wing or flatscreen in sight. Sean's Bar in Athlone dates back to the 10th century and has records to prove it, including coins and evidence of wicker construction of the time found during renovations during the 1970s. It's not only the oldest pub in Ireland, but also the oldest pub in Europe, and possibly the entire world. Head on over for a pint in the beer garden overlooking the river Shannon.
The Duke of York Pub
Belfast, Northern Ireland
Located in the cultural hub that is the old Cathedral Quarter of Belfast, The Duke of York Pub is known for its great selection of whiskey, served amid wall-to-wall vintage mirrors, old advertisements, and soccer memorabilia. While the bar's only form of sustenance might be potato chips, their willingness to drive patrons safely home themselves after a long night definitely makes up for it.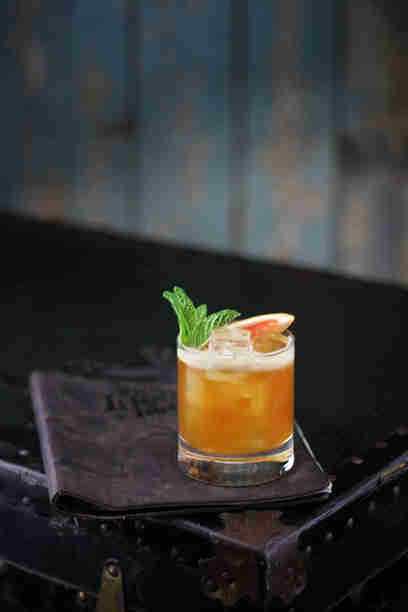 The Liquor Rooms
Dublin, Ireland
An underground cocktail bar located beneath the Clarence Hotel, the Liquor Rooms consist of four low-lit, vintage-themed rooms that are reminiscent of an old-world boudoir. Other than ambiance, the Liquor Rooms' innovative cocktail creations are displayed on a menu that includes a flavor key and a pie-chart next to each cocktail showing flavor percentages. And really, their selection of prosecco punch bowls speaks for itself -- make some new friends and spring for the vanilla and ginger infused Whiskey Galore! Punch.
O'Donoghue's
Dublin, Ireland
If you want nightly, live traditional Irish music, this is the pub to visit .  Not only is this place a local favorite, it's also where popular Irish folk band The Dubliners got their start in the '60s -- a fact made evident by all the photos and memorabilia of the group decorating the pub. The bar even has a few guest bedrooms above, should you like it enough to stay the night.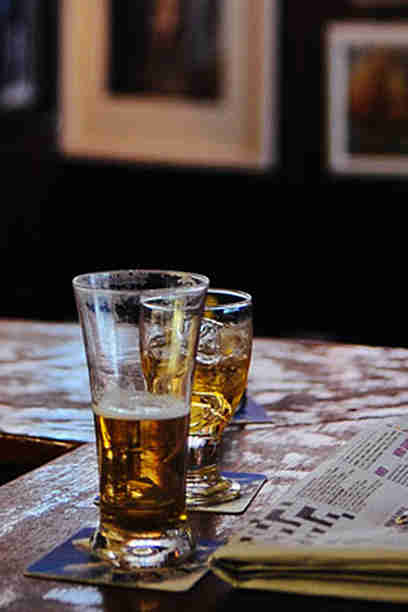 The Speckled Hen
Lisburn, Northern Ireland
For a 350-year-old pub, the Speckled Hen sure knows how to embrace change. Run by a father-daughter duo, their list of beers and ciders is extensive, representing local favorites from Northern Ireland and the rest of the UK, and changes frequently along with their menu. The pub just added a beer garden last year complete with private "cabanas" (converted garden sheds might be as close to tropical cabanas as Ireland can get), and plans for a microbrewery are in the works.
The Gas Bar
Bushmills, Northern Ireland
Cozy up to the small peat fire at the Gas Bar in the Bushmills Inn Hotel and sip on some whiskey from their private casks. The bar is lit by gas lamps and is the perfect spot to imbibe something strong after visiting the nearby Giant's Causeway and having a total existential crisis after realizing that the ancient volcanic rock formation long preceded you and will outlive you for millennia to come. Sorry.
We're not saying you should throw away the travel books your grandma gifted you for the trip; we're just saying that you should roll with us instead. Sorry grandma. We've devised a solid list that includes parks you should visit, games you should watch, and music you need to hear.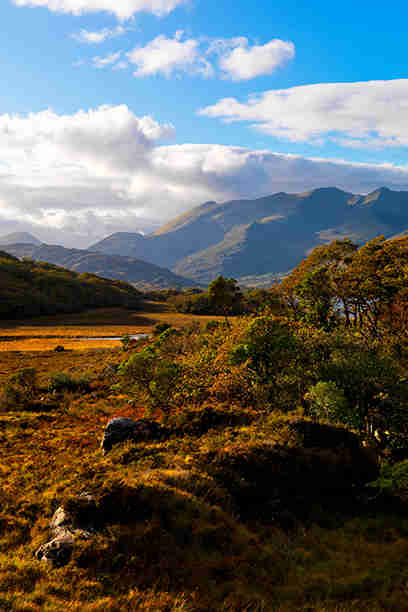 Killarney National Park
County Kerry, Ireland
Over 25,000 acres of lakes, ancient oak woods, mountain ranges, and Ireland's only native population of red deer can be found in the Republic of Ireland's first national park. The experience begins at the gates of Victorian mansion Muckross House, the estate that donated the land to the Republic of Ireland in 1932. Today, you can visit Muckross House in the park, as well as Ross Castle.
Live Music at The Grand Social
Dublin, Ireland
In another life, The Grand Social was the popular kid who was good at everything -- that bastard. Live music? Got it. Club venue? They're probably dancing there right now. Handmade craft bazaar? You bet. Beer garden, on the roof? I think you see where we're going with this. It's no wonder the place has been nominated for best national venue of the year four years in a row.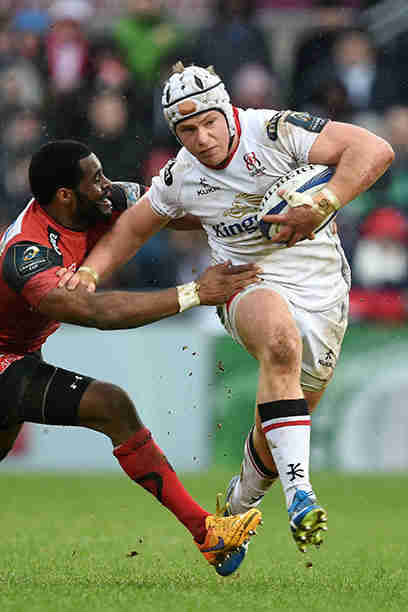 Rugby
Belfast, Northern Ireland
There are four professional, provincial Irish rugby teams that include Munster, Leinster, and Connacht, but Ulster Rugby is the team that calls Kingspan Stadium in Belfast home. If you ever get tired of watching grown men in minimal protective gear pummel each other in the name of sport (unlikely), have some fish & chips in the stadium's Food Village.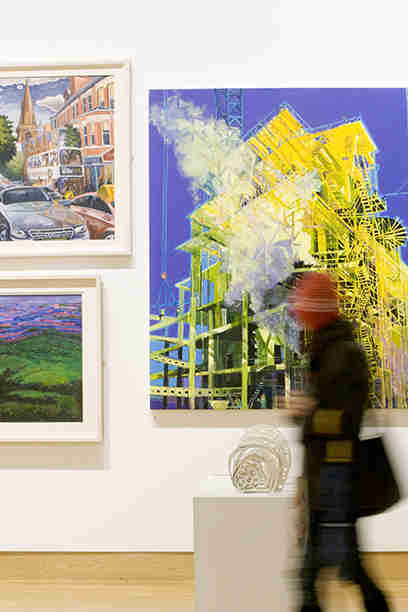 The Ulster Museum
Belfast, Northern Ireland
Because you're never going to stop thinking dinosaurs are cool, head over to the Ulster Museum after the rugby match, located inside the city's Botanic Gardens. The museum is free and houses an extensive collection of art, historical artifacts, and examples of the natural sciences from all over the world. Visit the mummy of Takabuti, marvel at a 16th century solid-gold salamander recovered from a sunken ship of the Spanish Armada, learn about ancient Celtic art, and more.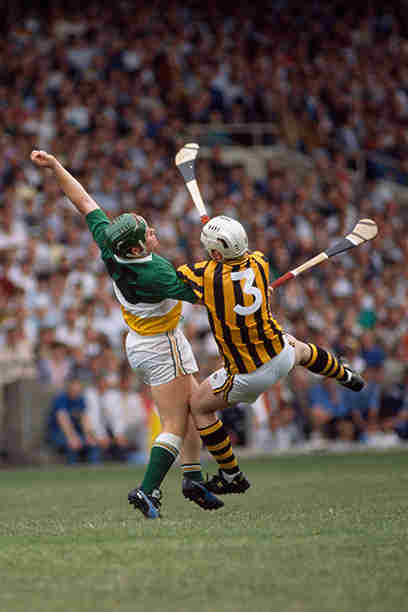 The Gaelic Games
Location varies
From February through September, you can see the amateur sports of Gaelic Football, Hurling, and Gaelic Handball, all organized by the Gaelic Athletic Association with the goal of promoting traditional Irish culture both at home and abroad. Remember that each county has its own stadium, so you can watch these indigenous Irish sports wherever you end up. Warm up a bit first before trying out any of these activities yourself, or you might end up showcasing a different type of hurling.
The Newgrange Stone Age Passing Tomb
County Meath, Ireland
This monument was built FIVE THOUSAND YEARS AGO. That makes it totally prehistoric, so it leaves us guessing as to what this Neolithic structure, older than the famous and equally mysterious Stonehenge, was used for. Is it a tomb? Is it a temple? A religious site for a group that venerated the sun -- or the dead? Ponder these questions when you visit the site yourself, and take in the ancient art carved into surrounding kerbstones at this UNESCO World Heritage site.
From a Michelin-starred gastronomical experience to a thatched-roof seafood cottage, there's no way you're going to be able to prep your tastebuds for this blitz of flavor.
Ox Restaurant
Belfast, Northern Ireland
When this riverside restaurant opened in 2013, it was all those with a clue in Belfast could talk about, for good reason. While reservations are hard to come by, if you do manage to get a spot, the payoff is worth it; for a Michelin-starred restaurant, Ox is surprisingly reasonably priced. The chefs pride themselves on offering seasonal local vegetables and working with local suppliers for top quality meat and fish. Come in on Fridays or Saturdays for the tasting menu that'll have you wondering how anything you eat after this can ever come close to replicating the bliss your tastebuds experienced.
Moran's on the Weir
Kilcolgan, Ireland
A family business that's been around for over 250 years and run by the 7th generation Morans, the restaurant today is a super popular seafood spot housed in a thatched cottage; the tables are all full by 11:30am! When we say that everyone seems to be hungry for their smoked salmon and salty oysters from Galway Bay, we mean everyone. Moran's has been visited by the likes of Pierce Brosnan, the emperor and empress of Japan, and tourists who want to eat lobster tail by the water.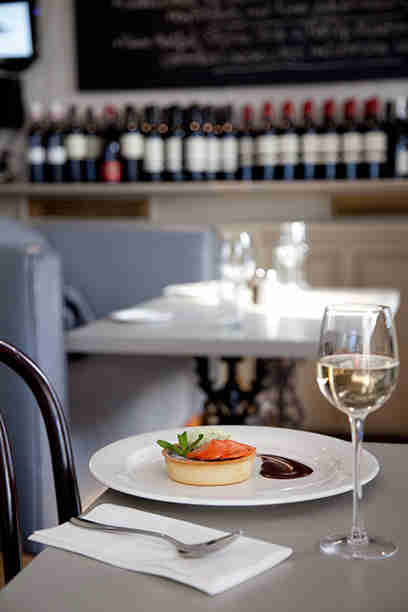 The Chop House Gastropub
Dublin, Ireland
Try a little bit of France -- and maybe Japan too -- while you're in Ireland. This upscale gastropub specializes in high quality, locally sourced Irish Beef crafted in the way of traditional French cuisine, and complemented by flavors from Japan. Come in for Sunday dinner; whether you go for the slow-braised Irish pork belly or the fresh cod, you're going to walk out happy.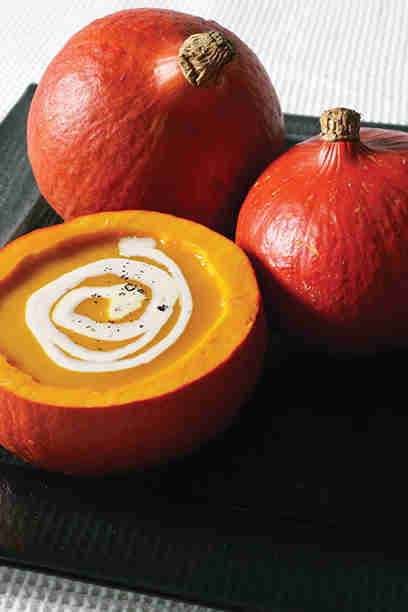 L'Ecrivain
Dublin, Ireland
Serving a mix of Irish and French cuisine, this Michelin-starred restaurant has a reasonably priced menu and wine list with offerings that change with the seasons. The restaurant has been described as everything that gastronomy should be due to the effort that goes into the pairings and preparation by head chef Tom Doyle. Hope you're in town when they're serving their cured, charred mackerel with oyster cream.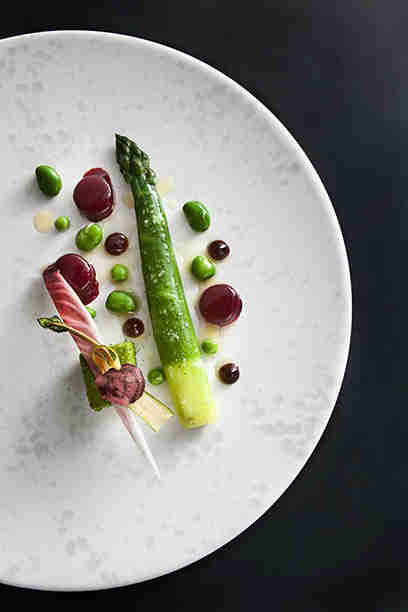 Chapter One Restaurant
Dublin, Ireland
After feeding your inner bookworm at the Dublin Writer's Museum, head downstairs to Chapter One and feed the rest of you with some Michelin-starred goodness. Opt for the pre-theater menu and you can be supping on rabbit terrine with fermented sweet & sour pear and be there before you're cued to enter the playhouse.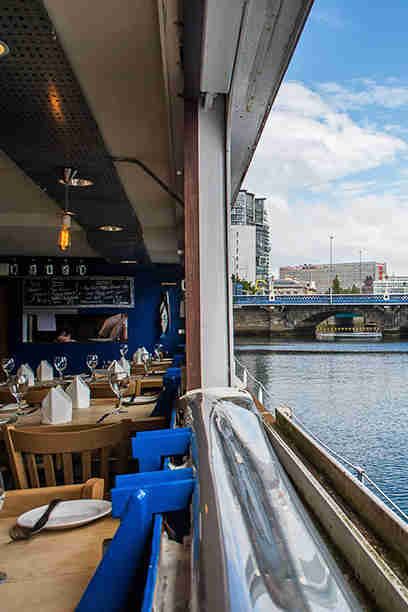 Holohan's At The Barge
Belfast, Northern Ireland
Moored in front of the Waterfront Hall theatre in the heart of the city is the family owned irish restaurant Holohan's at the Barge. They've welcomed patrons for three generations with their classic Irish dishes, inspired by centuries-old peasant food like savory porridge, cod chowder with mussels and salmon, and the specialty "poor house" bread of the day, boxty bread.