Group travel can be awesome -- touch-down in a foreign land and hand over all responsibility to a tour guide who'll care of the hotels and meals, all the while pointing out the most iconic, Instagrammable shots. You, meanwhile, can ease right into your vacation and crack open a beer with the other party people who've come along for the ride. Group travel can also be incredibly onerous -- fill that tour bus with douchebags, and consider your precious paid time off flushed down the crapper (or sloshing around the squatty, depending on where you find yourself). Enter The Trip Tribe: a hand-picked list of group tours with a social networking component attached, allowing would-be vacationers to vet each other before boarding the bus (also allowing you to stalk cute girls like Kendra from Knoxville, so you just happen to show up on her week-long "Yoga Retreat & Eco-Adventure" in Nicaragua and then woo her with your bendy brilliance).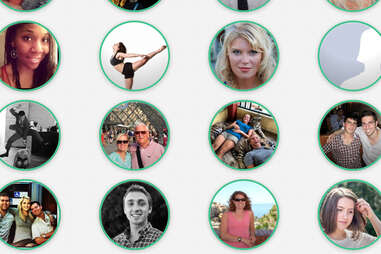 How it works
Pretty simple: join for free via Facebook or email, build your profile, and start to filter Match.com-style through a cadre of other travelers looking for similar experiences. Kendra likes downward-dogging in Central America, and Kylie's craving a trip to the Northern Lights in Norway. Take yer pick!
Add your stats, your favorite travel mantra, and other vacationing criteria like your preferred comfort level and climate, and be sure to lay your travel photo albums on thick (think Robin, if your goal is commingling in Contiki; think Alan, if you prefer moonlit walks and cultural experiences).
Choose from a number of trips around the world that range from scuba diving the Great Barrier Reef to sipping gallons of vino at the Sundance Film Festival. Members can also like or "Crave" special excursions that're currently in the planning stages and won't happen until a pre-determined number of parties show interest. So when you get the email saying your trip to Run with the Bulls is good to go, head over and check out the competition (pray for more Alans than Robins; the slower your travel companions are, the likelier you are to make it home alive).