Pack Your Bags, 23andMe Wants to Send You on the Ultimate Personalized Trip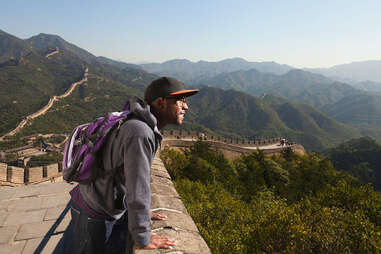 It takes a while to save up those vacation days, so when you do get around to actually using them, you should go somewhere that's 100% personal to you. Lucky for you, 23andMe is hosting a sweepstakes until August 3rd that will send 23 lucky (and curious) travelers to locations around the world, based on their personal DNA results. They'll cover the airfare, hotels for five nights, and set you up with an itinerary & spending cash -- all to get in touch with your roots. It's a rare opportunity to experience your family's history first-hand -- and maybe you'll finally determine if your obsession with pasta is actually because you're Italian. To enter for your chance to win, purchase one of their DNA test kits at 23andMe.com or enter for free and be ready to hit the road.
Tourism based on your DNA may be the next big thing
The sweepstakes, 23andMe tells us, is an effort to promote DNA travel. Today, there's an emerging tourism trend where travelers want to experience places that have meaning to them -- not just cross some destinations off a list. With the proliferation of at-home DNA test kits such as 23andMe, people now have more access to their genetic history than ever before. Using a number of genetic markers from 31 different populations around the globe, 23andMe could help piece together where your DNA comes from around the world.
Armed with this newfound lineage information, more and more people have been inspired to travel to their countries of origin. The internet is full of people's experiences with the service, and several are featured on 23andMe's website. There's the story of Megan, an adopted woman who'd assumed she was part Hispanic, but her results revealed a more detailed portrait of Native American, Irish, African, and Scandinavian DNA as well. Or take Jeannie, who'd always had an affinity for Jewish culture and converted, only to later find out she was of Ashkenazi Jewish ancestry.
How does 23andMe work?
Ever wondered why you hate broccoli, yet your parents can't seem to get enough of it? 23andMe has a report for that. If you ever wondered whether you're really part Italian, there's a report for that, too. 23andMe does it by comparing your genetic markers to populations throughout the globe and determining whether you really are, say, part Finnish.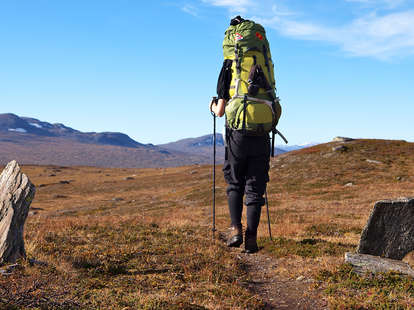 Jens Ottoson / Shutterstock
Basically, the saliva you send them includes multiple cell sources that provide clues to your ancestry. For example, a single saliva sample will contain epithelial cells from the inside of your cheeks, as well as white blood cells from your saliva. Both contain your DNA, which carries a history of human migrations and origins. 23andMe compares your DNA to the DNA of individuals in different parts of the world, then maps your genetic ancestry based on similarities.
The process is simple -- they send you a kit, you spit in a tube, you send said tube back to their lab for testing. Once there, they isolate the DNA and analyze it for markers related to health, ancestry, traits and more -- depending on which services you've selected. What you get is extensive: it includes over 75 reports on topics like lactose intolerance, muscle composition, and sleep quality.
Wanna get in on this?
So if you've ever been curious about where your DNA comes from, now might just be the time to check it out -- seeing as you could win a trip out of it. If you win, 23andMe will make sure you have roundtrip airfare, a 5-night stay at a hotel, and set up your itinerary with gojourny.com a travel company that sets up customized trips. The whole thing could be worth up to $20,000.
For more details on the sweeps, check out 23andMe's site. Soon enough, you could be flying off to Rome to get in on all that freshly made pasta.
NO PURCHASE NECESSARY. A purchase will not improve your chances of winning. Open to legal residents of the 50 U.S. states and D.C., 18 or older. Sweepstakes ends at 11:59 pm PT on 8/3/17. You must complete the 23andMe Personal Genetic Service™ to qualify to win. Itineraries are not for entire duration of stay. For free entry method and complete details, see Official Rules that govern this Sweepstakes. Number of travel destinations subject to Official Rules. Sponsor: 23andMe, Inc. Void where prohibited.