How to Save Tons of Money on the New Google Flights
Google Flights
Google Flights
If you're a deal hound, you've probably been using Google Flights to find cheap fares since 2011, when the service launched. And if you really know what you're doing, you know exactly when to book.
But now Google's announced an updated version of its deal finder with new, money-saving features that include the ability to search for fares months in advance, a lowest fare graph that displays how prices vary day-by-day, and even a "tip" that suggests ways to save on airfare by flying on a different day or from another airport. You can also set preferences (such as non-stop flights) to tailor your search results.
Here are a few key ways to make the most of the new-and-improved service.
1. Check the lowest fare graph
If your dates are flexible, check out the lowest fare graph below the calendar as you're selecting your itinerary dates to see the cheapest days to travel at a glance.
Alternatively, you can also find the cheapest dates to fly highlighted in green text in the calendar box.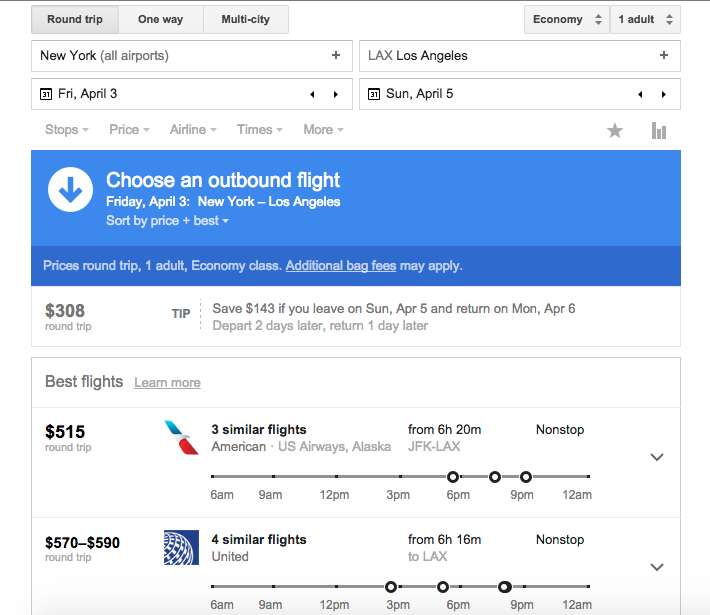 2. Look out for a "Tip"
While Google Flights provides you with a "Best flights" box with the fastest and most cost-effective routes, the service's new "Tip" offers advice on cheaper travel dates and airports to fly in and out of. In this case, a round-trip flight from NYC to LA is more than $200(!!) cheaper if you leave two days later, and return one day later.
Tips can appear further down the list of results, so look out for these bad boys to save serious $$$.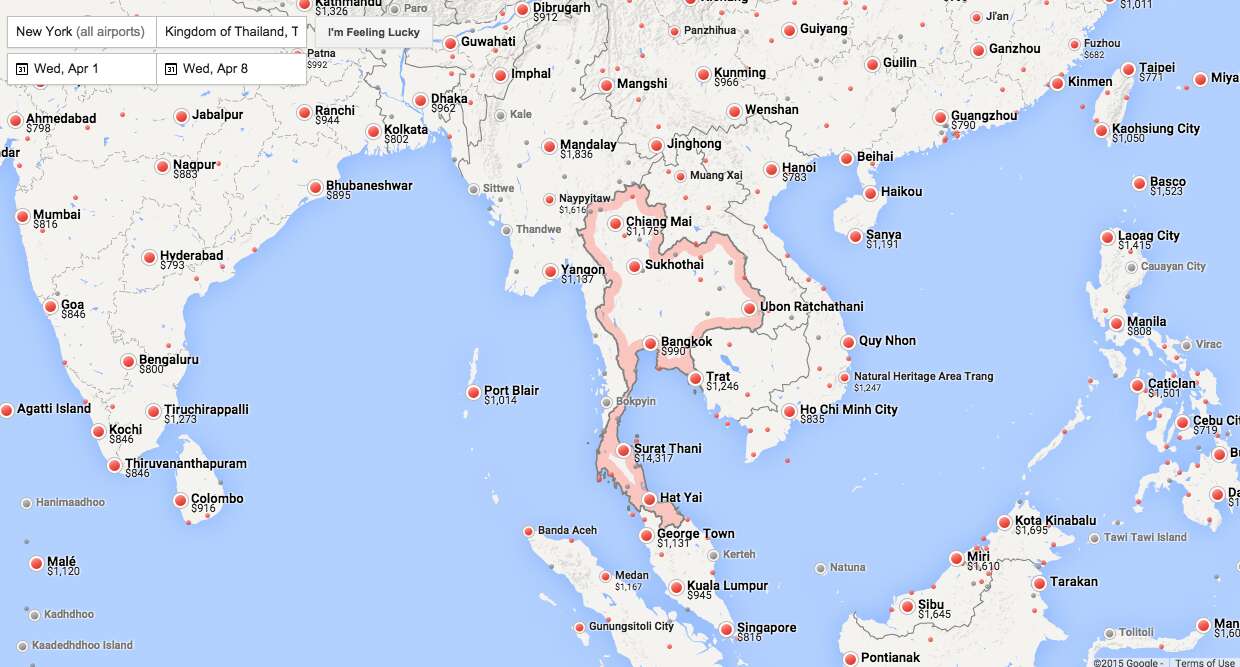 3. Search by destination
If you're open to going a bunch of different places, Google Flights' map for an overview of fares by location can show you prices throughout a given country or region.
For example, if you want to spend a week in Thailand (you obviously do), you can see where it's cheapest to visit; in this case, it'd be Bangkok.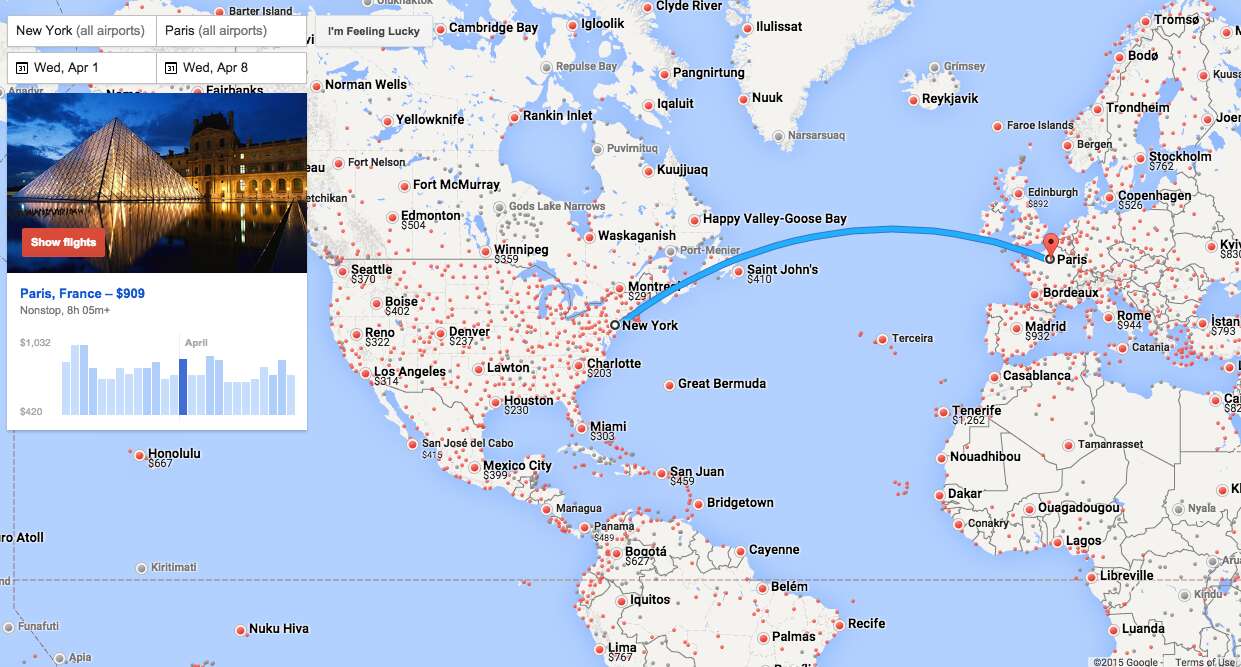 4. Try "I'm Feeling Lucky"
OK, you're probably familiar with that lame button on regular searches, but if you've got no idea where you wanna go, or are down with throwing digital darts, try the "I'm Feeling Lucky" function on Google Flights' map, to have it pick a destination -- and come up with the cheapest flights there -- for you.
5. Use Google Now to watch fares
Finally, save the flight itineraries you want to keep an eye on through Google Flights, and use Google Now to keep track of the price.
OK, now what are you waiting for? Head to Google Flights and plan your summer vacation.

Chloe Pantazi is an editorial assistant on Thrillist's travel team. Yes, that's a British accent. No, she doesn't watch Doctor Who. Follow her on Twitter at @ChloePantazi.