Wondering what to get the man who has it all this Christmas? Well, if you've got a spare $20.8 million, the answer's clear -- a Learjet 85. It's the newest private jet by Bombardier Learjet, and, considering other jets'll set you back $70 million, she's a steal. Bigger, better, faster and more fuel efficient. Plus, it's a goddamn private plane, and it could be yours. We were talking about you, right?

You and a half-dozen other buddies could be sipping champagne at altitude, halfway to Vegas for New Years if you jump at the chance now. Or Hawaii. Or Alaska. PRIVATE JET!
Hot damn, does that look comfy. No more recliner-wars with the person in front/ behind you, and no more aggression-inducing pokes in the back of the head caused by the noob to your rear's movie-indecisiveness.
Looking out the window and seeing fog/ darkness/ nothing is for poor people. You, my friend, can see simulated images of the outside world thanks to this baby's "virtual world" feature.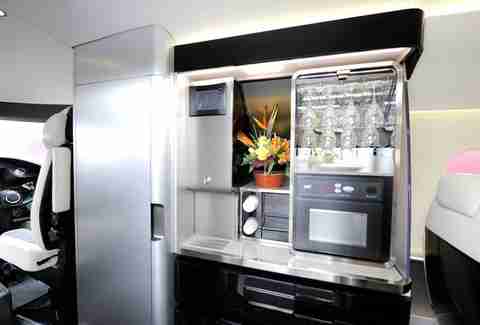 Pinot for days -- paying for cheap booze is a thing of the past. So are plastic cups, pretzels, and crying babies in next row. Plus, this jet's kitchenette is built to accommodate an espresso machine (BYO barista).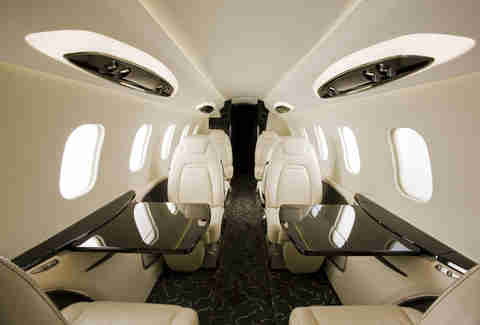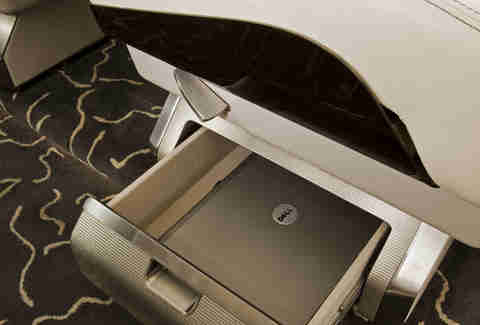 There's even WiFi on board, and... Dude, you have a private jet -- why you still using a Dell?