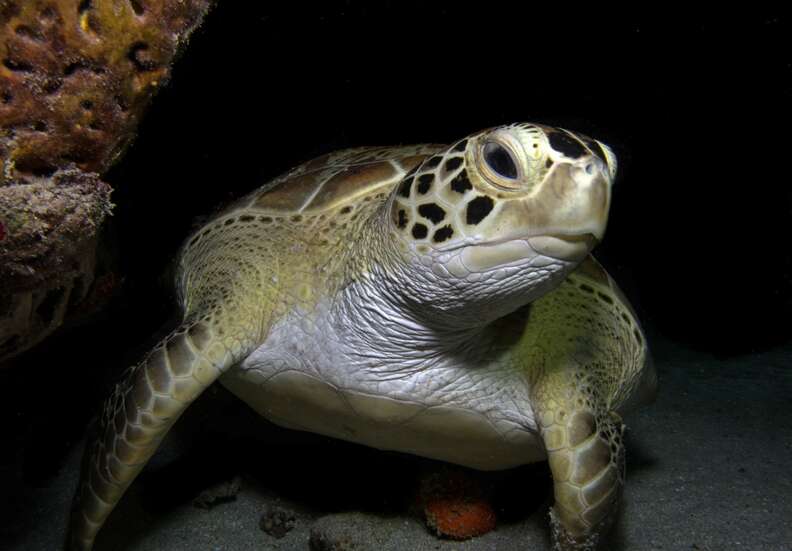 JENNY KEITH
JENNY KEITH
The World's Most Spectacular Night Dives
Anyone who's ever strapped on a BC and spent a morning making new underwater friends knows the other-worldly feeling that comes from scuba diving. But even the most wide-eyed among us can get bored with the electric colors of marine life, which is why to get an even stranger experience, sometimes you need to plunge yourself into a black abyss with nothing more than a flashlight.
Sounds like a terrible idea? Well, it's not! And to prove it, we asked the good folks at the Professional Association of Diving Instructors (PADI) for their top spots around the globe to scuba dive at night. And then we matched said locations with some stunning, "no-really-those-have-to-be-photoshopped" underwater images from each.
Kona, Hawaii
Blackwater diving off Kailua-Kona offers probably your best chance in the world to catch the nightly migration of pelagic marine life to the ocean's surface. The most popular method of diving here involves tethering yourself to the boat, descending about 50 feet, and then sitting back/waiting for the magic to happen. Using small dive lights, you'll see species like the beroes (a type of jellyfish that eats other jellyfish and can change shape from tube-to-disc in mere seconds), bioluminescent ctenophores, zoo plankton, and sea gooseberries.
Bonaire
Biofluorescent diving is a relatively new concept in the scuba world, where specialized UV lights and mask filters are used to bring out the natural fluorescent colors of underwater life. One of the pioneering shops doing it is Buddy Dive in Bonaire, and they lead a nightly trip aimed at making nocturnal sea creatures look like they're having a big underwater paint party. The most abundant marine life you'll see here are shrimp, eel, nudibranchs, and star coral. But, really, anything you experience in the surreal underwater world of fluorescence makes the trip worth it.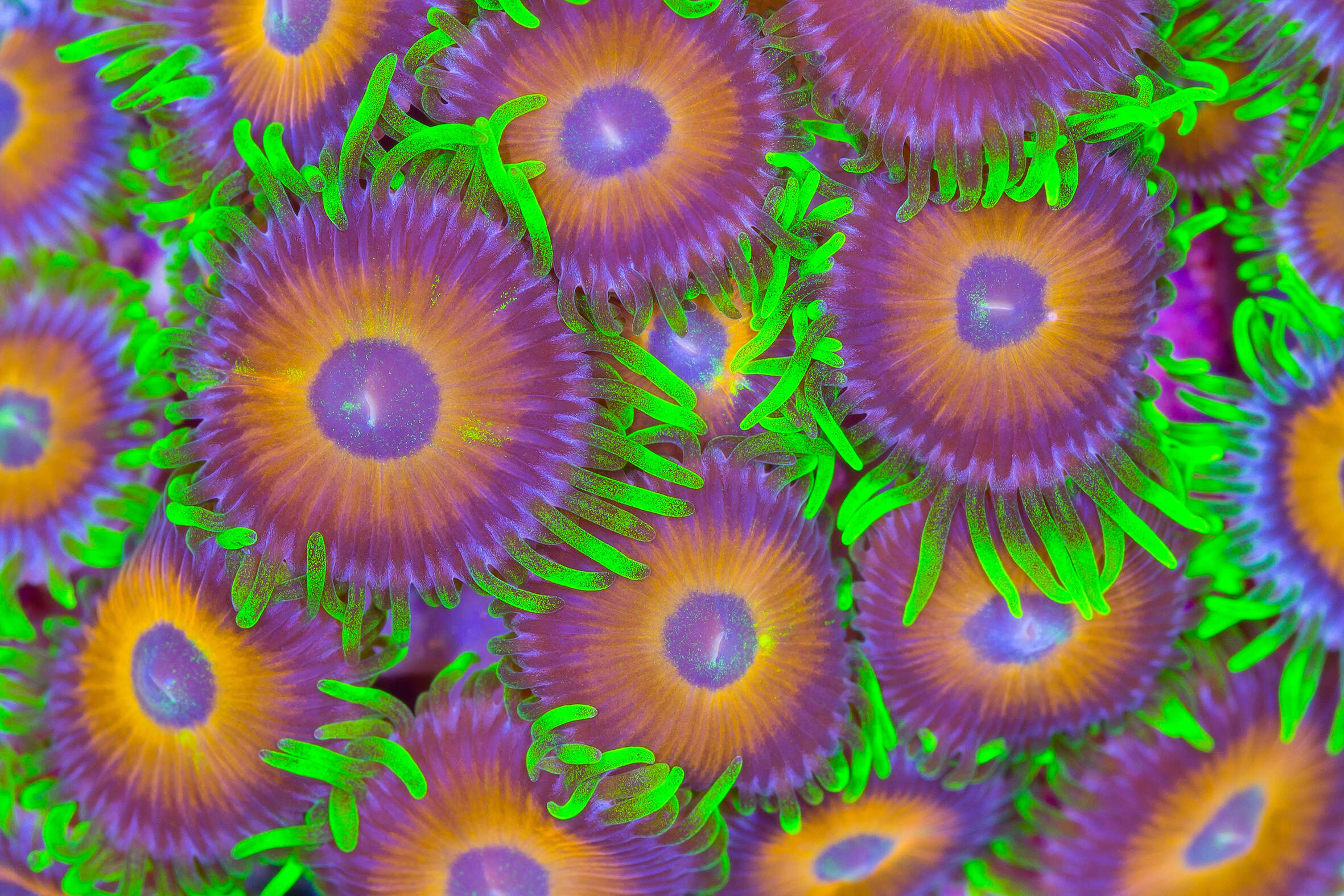 Egypt
If only those poor Egyptians who got caught chasing Moses into the parted Red Sea had just brought along some scuba equipment; the resort towns along this biblical body of water offer some of the world's best diving. And the top night option: Seven Pillars at Safaga. Here, pillars made of coral rise 50 feet from the sea floor to just below the surface and attract the likes of Napoleon wrasse, puffer fish, and lionfish. The vertical coral also makes this another one of the planet's top biofluorescent dives.
St. Croix, USVI
Though it may be underrated as a Caribbean vacation destination, St. Croix is very appropriately-rated when it comes to night diving. The most popular dark dive on the island is under the Frederiksted Pier -- where you'll spot seahorses and batfish -- but the most impressive lights are near Christiansted. Here you can catch the mating dance of the Ostracod, a tiny reef-dwelling crustacean. Males secrete a substance into the water that looks like a bright, blue flash of light; and when they all do it together, it's as if illuminated pearl necklaces are moving through the water. Each species has a slightly different color, and the experience here can resemble a giant, underwater light show.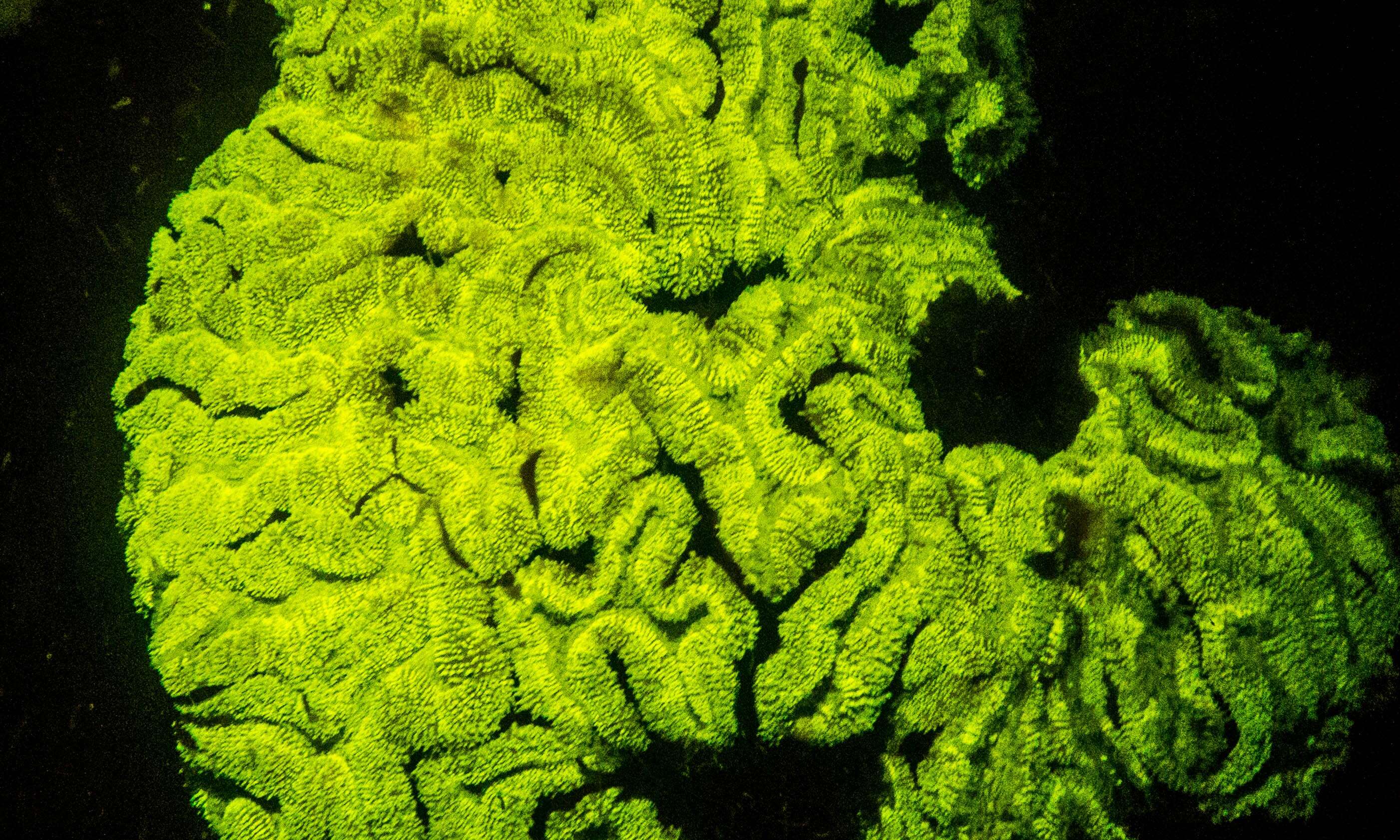 Cambodia
If you want to make an overnight trip out of your night dive, there's no better place than the Cambodian island of Koh Rong Smaleum. The Dive Shop maintains its own lodge on a private white sand beach where you can relax all day, take in the sunset, and then head out for the best biofluorescent diving in Asia. The underwater ecosystem features bioluminescent creatures that light up as they're awoken by your movement; if you're lucky, you'll wake up some tiny seahorses -- they typically only swim during the day but are known to make an occasional appearance after nightfall.
Thailand
Phuket (pronounced LIKE THIS) is the best-known dive spot in Southeast Asia. But for swimming in the dark, the tops in Thailand is Koh Tao (Think: cover of a 1970's folk rock album). The shrimp, crabs, coral, and other sea life you'll observe under the UV blue light make this the trippiest dive in the world. And you can enjoy all the cool visuals without breaking any of Thailand's world-famous drug laws.
Grenada
Finally, Grenada is known for having one of the top collections of diveable wrecks in the world, and seeing them at night is pretty surreal. Once you get past the inherent creepiness of swimming through a sunken ship in the dark, diving the Veronica L wreck offers not only an interesting perspective on the ship but also the chance to check out black brotula, seahorses, moray eels, bright corals, and sponges. And the best part, the wreck sits less than 50ft below the surface at the edge of St. George Harbour so it's a perfect adventure for less-seasoned divers.
Sign up here for our daily Thrillist email, and get your fix of the best in food/drink/fun.
Matt Meltzer is a Thrillist staff writer and an avid diver, and is crossing his fingers for an underwater camera this Christmas. Follow him on Instagram @meltrez1.