The Worst Vacation Trends of the Last 100 Years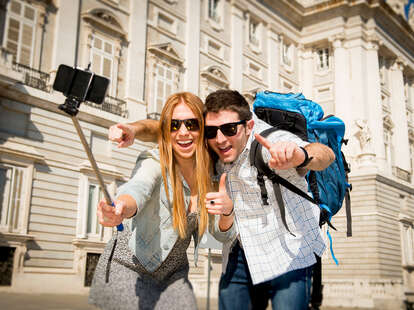 Marcos Mesa Sam Wordley/Shutterstock
Marcos Mesa Sam Wordley/Shutterstock
At the beginning of each year, travel publications often like to peer into their crystal balls and predict the hot new trends in travel: safaris are in, glamping is out, and outer space... well, book your all-inclusive trip to Mars now!
But rather than look forward, this year we thought it'd be fun to glimpse backward. And not just back at travel trends that caught fire over the past century, but at the absolute worst ones that caught fire. Although not the ones that, literally, caught fire -- like zeppelins.
So from family camps and dude ranches to selfie sticks and hot dog legs, here are a few vacation ideas we all could have probably done without.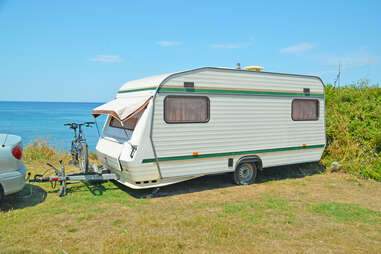 Road trips in trailers
As more Americans bought automobiles in the 1930s, the popularity of trailer-camping vacations skyrocketed. Now families could pretty much haul everything they needed to avoid staying in a hotel or eating at restaurants with them on vacation. Sounds like a good time, right? Yeah, not so much for the moms, who were still in charge of all the housekeeping and meals as if they never left home -- effectively ensuring they got no vacation on their vacation.
Amazingly, despite the gas crisis in the early 1970s, the RV lifestyle gained popularity yet again. Like, someone even invented a FLYING Winnebago (though it never took off; bad pun intended). Poor moms.
Dude-ranch vacations
After WWII, parents were looking for wholesome things the entire family could do together. And thanks to a fascination at that time with the Wild West, that wholesome thing was go on a dude-ranch vacation. In the '50s and '60s, there were more than 60 dude ranches in Southern Arizona alone. Guests would go fly fishing, horseback riding, and enjoy hearty home-cooked meals family-style. OK, OK. This one doesn't sound so bad; just a little hokey.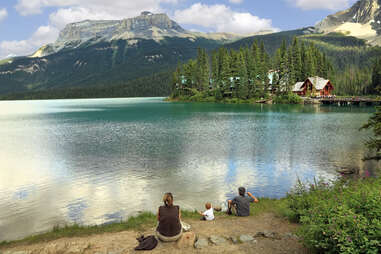 Family summer camps
You probably learned about this one watching Dirty Dancing, but from the 1920s to the 1960s, NYC families flocked to resorts in the Catskills to spend the summer. So what's so sucky about that? Well, the moms and the kids would stay all summer. The dads, however, would have to travel the 100 miles back and forth to New York City every week. After all, someone had to pay the bills. Maybe it was payback for those trailers from the '30s.
Either way, it eventually had to come to an end. As Max Kellerman says in the film's final scene, "You think kids want to come with their parents to take foxtrot lessons? Trips to Europe! That's what the kids want."
Vacation slideshow "parties"
In the 1960s, if your friends went on vacation, there was a good chance that when they got home, you would be invited over to sit in the living room as they clicked through pictures of the ENTIRE TRIP. Using a carousel slideshow projector. While telling painstakingly boring stories about each photo. Now we just hit "like" on Facebook and never have to hear about their trip again. Hopefully.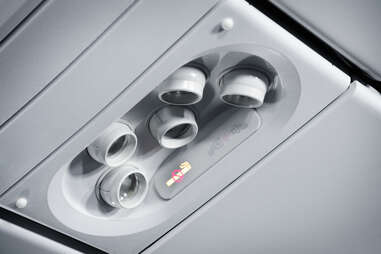 Smoking on airplanes
It's hard to believe that until 1990, it was still legal to smoke on a lot of US flights over two hours. Sure, airlines started separating the smokers from the non-smokers in the early '70s, but since smoke is surprisingly undeterred by a flimsy curtain in the aisle, pretty much everyone (especially the flight attendants) emerged from the plane smelling like an ashtray.
Fanny packs
At some point in the '80s and early '90s, reasonable people who carried handbags decided that when they traveled, a fanny pack was the only rational way to tote personal belongings. Sure, it's a hands-free situation, and sure, it lessens the chance of being pickpocketed when worn as a tummy pack, but sometimes fashion needs to win over function (no matter what Gianni Jaccoma says). Fanny packs were one of those times.
Group sing-alongs at Club Med
OK, fine. We actually love a group sing-along, but only if it's impromptu or occurring around a campfire. Unfortunately, neither is the case with Club Med's overplayed anthem "Hands Up (Give Me Your Heart)" by Ottawan that guests literally hear and dance to every single night during their vacation. This tradition has been going on since the early '80s and probably won't die until Club Med does.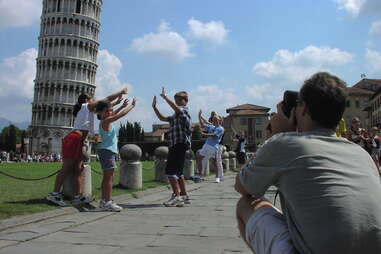 "Witty" photos
Oh, look at you holding up the Leaning Tower of Pisa, pinching the top of the Eiffel Tower, and kissing the Sphinx. Aren't you just the most original person -- NO, NO YOU ARE NOT. Photos like this make us nostalgic for the time when film was expensive and therefore not wasted.

Hot dog legs
If a girl goes to the beach and doesn't take a pic of her thighs and the ocean, was she even at the beach at all? Yeah, thanks to smartphones, the stupid tan-legs-by-the-water pic is so rampant that someone finally created a Tumblr dedicated to mocking the trend. Unfortunately, that did nothing to stop the pics and instead just means everyone now tags them with #hotdoglegs, effectively doing their best to ruin America's favorite ballpark food.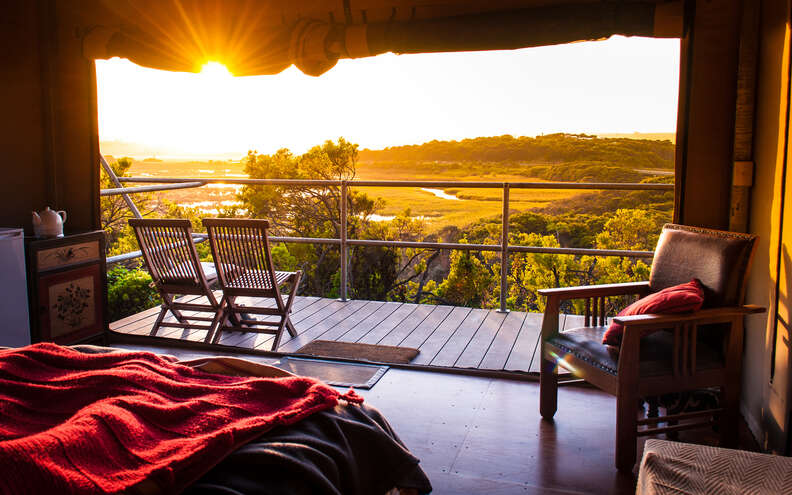 Glamping
If you're "too fancy" to pitch a tent and cook your food over a fire, just do yourself a favor and skip the whole camping trip in the first place. If someone else makes your bed, brings you Champagne, and serves you a five-star dinner, that's not actually "glamorous camping" at all; that's just being on vacation.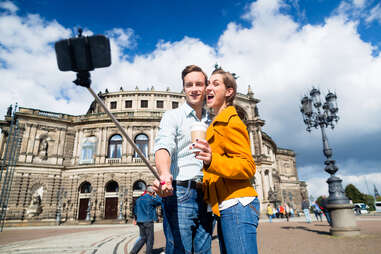 Selfie sticks & #blessed
2014 was the year of the selfie stick; apparently, we no longer know how (or want) to approach strangers and kindly ask them to take our photo. Instead, tourists tote a metal rod everywhere with them because in this day and age, literally everything is a photo opportunity. #nofilter #blessed
The PDX carpet
It's bad enough when people take to Twitter and post "SFO>PDX," but it's even worse when they post the ubiquitous PDX carpet pic. Honorable mentions: people who say they "collect" cities, Tweet "NYC I'm in you!," use Swarm to check in at the airport, at the bar at the airport, at the gate at the airport, and then their flight number, or caption their Instagram pics with "Paris, I think I love you." But mostly, ugh, that carpet. We hoped when the new carpet was installed, the pics would stop. Alas, life is not that kind.
Unplugging
Now that we all walk around with tiny computers attached to our hands, it's popular to go on a trip and not bring devices. Except that no one seems to be capable of unplugging without going on Facebook, Instagram, and Twitter, and announcing they're doing so. Also, sorry, but what's the point of going on holiday if you aren't constantly bragging about it on social media?
Sign up here for our daily Thrillist email, and get your fix of the best in food/drink/fun.
Daisy Barringer is an SF-based writer who fully admits to using social media to brag about when she's having more fun than anyone else. See for yourself on Twitter: @daisy.