If you love the idea of swimming in suds but hate the thought of wasting good beer, perhaps you'd enjoy the next best thing: Soaking in a thermal bath built from beer barrels. Which're located in an old brewery. That's buried inside a mountain. Yes, welcome to Zurich's Thermalbad and Spa, a former 19th century brewery turned mecca of warm water relaxation.
Recommended Video
Important Paris Travel Tips You Need to Know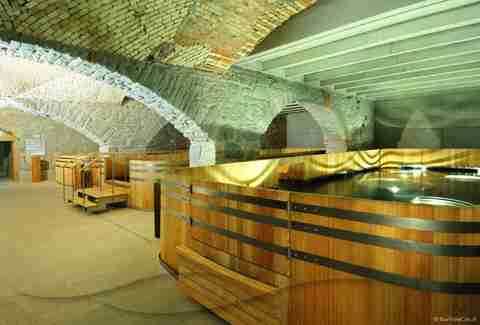 Built into 10,800sqft of hundred-year-old stone vaults, the multi-floor thermal baths and "Irish-Roman" spa rock tubs and pools crafted from old beer barrels. Forgot your trunks? Don't worry -- they have rentals!
In case you were wondering, Hürlimann Brewery was established in 1836 and, for five generations, brewed one of the world's strongest lagers, Samichlaus -- which means "Santa Claus" in Swiss German, and clocked in at whopping 14% ABV. That's right, soak in all that… knowledge.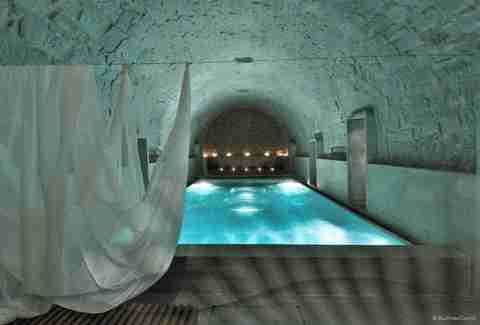 As it is located inside the mountain, fresh spring water is not hard to come by -- in fact, it gushes straight out of Zurich's 'Aqui' source at a toasty 95 to 106 degrees. Also, this is one of the indoor pools.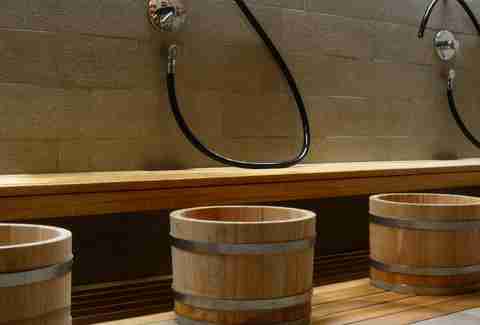 You could say they have a theme, and they're sticking to it.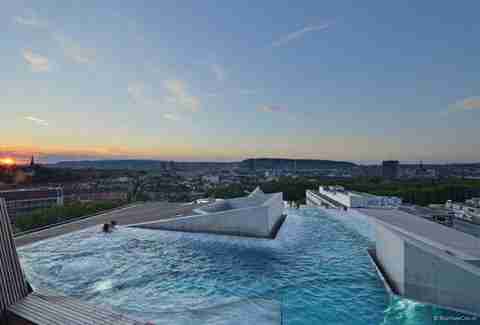 Finally, after stopping off at their bistro for a light lunch, trade warm baths for warm sunshine as you sit (but not swim, 'cause like, you just ate) in their rooftop infinity pool, which overlooks the city and offers stunning skyline views of both the lake and Swiss Alps.
Sophie-Claire Hoeller is Thrillist's associate travel editor, and the closest she's come to bathing in a beer barrel was, wait, does a beer shower count? Follow her aquatic adventures @Sohostyle