Home to more than 3,000 islands, cays, and islets, the Bahamas invites winter-weary travelers to suspend their seasonal depression with peaceful white-sand shores, crystalline waters that teem with ocean life, and an unhurried philosophy that demands you savor every moment.
Less than an hour flight from most major Florida airports and easily accessible from major cities like Atlanta, Chicago, New York, Dallas, and Houston, the island country makes for a convenient winter getaway, whether you're jetting over for a weekend or settling into the islands for a longer stay.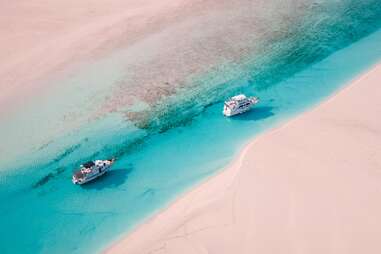 Like many other island nations, the Bahamas took the pandemic seriously, for a time severely limiting incoming travel and requiring tests or proof of vaccination in order to enter or leave the country. Thankfully, those days are now behind us, and you're unlikely to see many people wearing masks, though hand sanitizer is frequently available.
Whether you're escaping frigid temperatures or planning a trip during a slower season, here's what to expect and what to do during your trip to the Bahamas.
Taste the local flavors
So renowned are its picturesque islands and beaches that the Bahamas culinary scene often gets overshadowed. Of course, also home to Las Vegas-style resort cities, you can find just about any cuisine type your heart desires, but if you're looking to sample local specialties, you'll want to seek out conch. Don't worry, it won't be hard to find, as the island's national food appears in citrus-spiked salads, as pounded and fried fritters, and in chowder. Lionfish, an invasive predator that's proven a threat to local marine life, is another popular dish that you'll see prepared in a variety of ways, from beer-battered filets to ceviche and sashimi.
Another option to taste-test your way through the islands is by attending the Bahamas Culinary and Art Festival from Baha Mar. The fest celebrates local cuisine throughout the weekend with cooking demonstrations, tastings, wine-paired dinners, and private island luncheons led by the renowned chefs who helm the on-site restaurants. The festival, which also shines a spotlight on the island's acclaimed art scene, returns for its second year this October.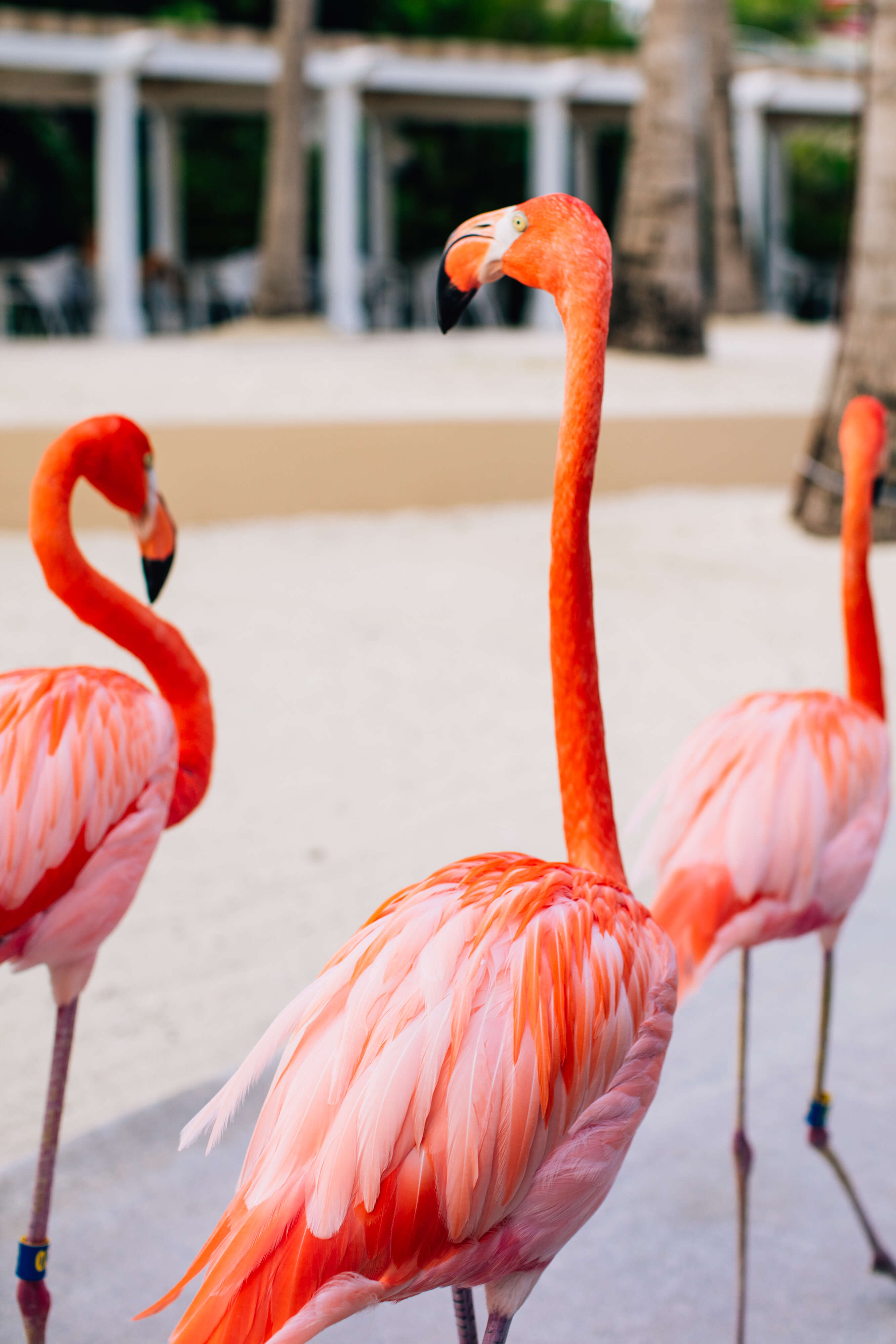 Flirt with flamingos
Maybe you've spotted the kitschy little lawn decorations or seen a flock of Barbie-pink flamingos fawning at a zoo, but the Bahamas is your chance to get up close and personal with the Caribbean flamingos that call these islands home. You can peep the national bird that grows up to 4.6-feet tall with 5-foot-wide wingspans at the lush, four-acre Ardastra Gardens & Wildlife Conservation Centre in Nassau. Or take a trip to the southernmost Inagua Island, a breeding ground for more than 80,000 flamingos and a bird watcher's paradise.
With an on-site animal sanctuary, the Baha Mar resort has several options for getting close with these vibrant birds. You can try mimic their poses at Flamingo Yoga, stop by the Flamingo Cay habitat to join the daily flamingo parade at 9:30 am or 3:30 pm, or join the Flamingo Encounter at 10 am, 1:15 pm, or 4:15 pm, where experienced keepers will teach you more about their colorful residents.
Underwater is where it's at in the Bahamas
Whether you're an advanced scuba diver or still mastering the art of zen-like breathing through a snorkel tube, you'll want to check out the low-lying coral reefs beneath the waves of the Bahamas. From shallow ship and airplane wrecks (like Pablo Escobar's crashed drug plane on a sandbar off Norman Cay) to dives with sharks and dolphins, the list of where to enjoy aquarium-like waters is essentially inexhaustible.
Or, if you'd rather keep your head above the surface, head to Big Major Cay: there, you can swim with the famed giant pigs and piglets at the aptly-named Pig Beach.
Do the private island or yacht thing
If money is no object (or you and your friends are having a quarter-life crisis), book the ultimate rockstar week aboard a charter yacht, many with room for a dozen passengers plus dive gear, jet skis, hydrofoils, and other water fun at the ready. Or try out a personal submarine. Other serious spenders might also consider renting out Royal Island off North Eleuthera for a private stay in South Pacific-style bungalows fronting the sand.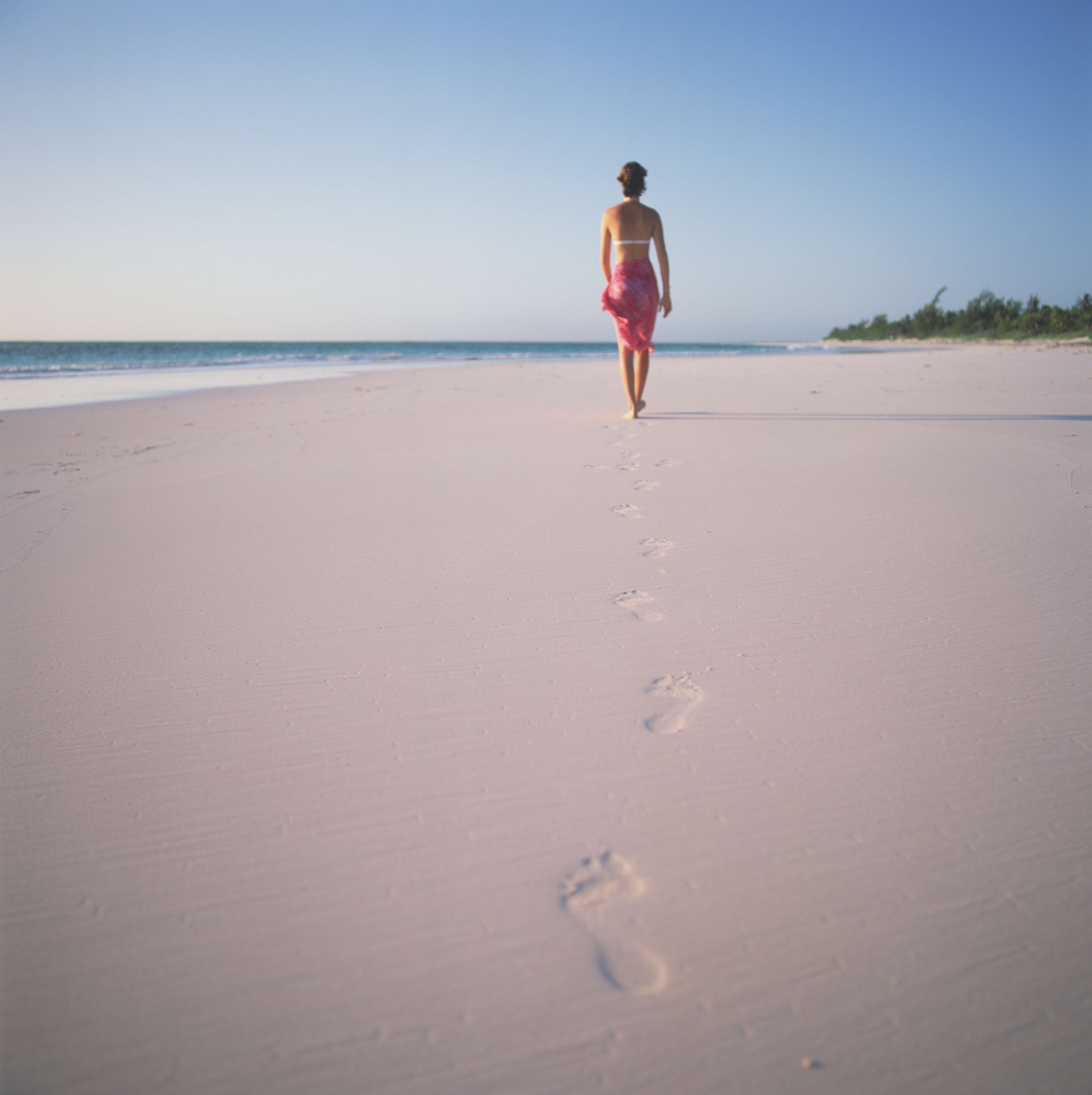 Break for the Out Islands
Most visitors to the Bahamas don't make it off New Providence or Grand Bahama. But Bahamians will tell you the true spirit of the islands is found in the Family Islands—also known as the Out Islands—which include the Abacos, Long Island, Harbour Island, San Salvador, and a few others you've probably never heard of.
Out there, the good life is served in the form of freshly cracked conch salads alongside frosty drinks. Options for bedding down include everything from exclusive resorts like Caerula Mar Club on Andros to family-style, easy-on-the-budget hotels like Cat Island's Greenwood Beach Resort. For something truly local, go Out Island-hopping aboard The Mail Boat and devote a week or more to getting to know the Bahamas beyond Nassau's cruise ports and mega-resorts.
Terry Ward is a freelance travel writer in Tampa, Florida, who has lived in France, New Zealand, and Australia and gone scuba diving all over the world. Follow her on Instagram and find more of her work on terry-ward.com.

Danielle Dorsey is the former Los Angeles Editor at Thrillist.