A lot happened in Ireland between the arrival of the first settlers in 10,000 BC and that day you looked at your phone and said, "Hey, how did that U2 album get there?"
St. Patrick's Day isn't the half of it, and snake wrestling isn't any of it, but these 11 things you didn't know are as Irish as potatoes dipped in Guinness. 
Recommended Video
Escape Reality in This San Diego Tiki Bar Speakeasy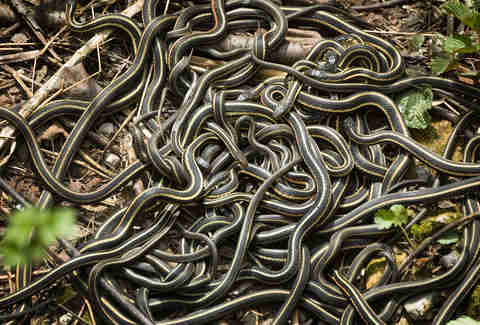 1) It's an ophidiophobe's paradise
Ireland is a 100% snake-free zone, so roll in that green grass with abandon. Legend has it that St. Patrick banished all serpents (while yelling, "Ew, gross!"), but the scientific explanation stems from the fact that the island was formed about 10,000 years after the last Ice Age. That's about five minutes in real terms, meaning that snakes -- and a bunch of other plant and animal species from mainland Europe -- never made it. 
2) Everyone is Irish
Ok, not everyone. But more than 80 million people claim descent, as a visit to any Irish bar, anywhere, will demonstrate. That's more than 14 times the population of the entire island. Among the stray Irish is Barack Obama, whose County Offally roots inspired the 2008 folk song, "There's No One as Irish as Barack O'Bama," by Hardy Drew and the Nancy Boys.
3) … except for St. Patrick
While we hate to split hairs, the patron saint of Ireland was actually born to Roman parents, in 385AD, and grew up in Scotland or Wales. He was kidnapped and brought to Ireland at aged 14, and despite being forced to herd sheep for six years, came back for more in his 30s as a Celtic missionary. Among his proclamations was that everyone should have a drop of the "hard stuff" on his feast day. Which is pretty much the fast track to citizenship.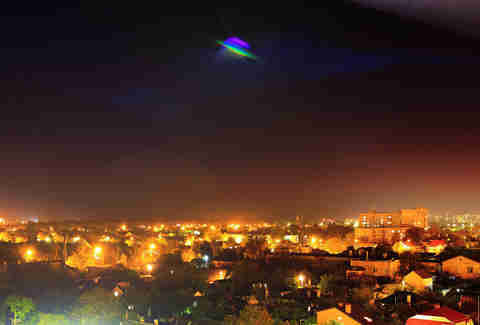 4) It's skeptical
Snake-banishing saints and causeway-building giants? Sure. UFOs? Well that's crazy talk. Ireland reports the lowest number of UFO sightings in Europe, so keep that alien abduction story to yourself or get laughed out of the pub. Just like last time.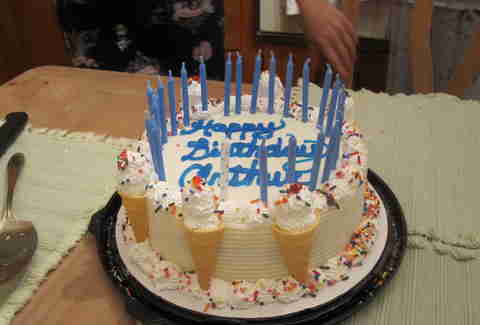 5) It's your birthday? Get a crash helmet, avoid "Aunt Butterfingers"
There's an old tradition in Ireland of holding a child upside down on their birthday and gently (hold off on child services…) bumping their head on the floor for good luck, one bump per year. Nothing could go wrong with that. Nothing at all. 
6) There's a stronghold of immoral women
The village of Doon/ "Dun Bleisce," which translates to "Fort of the Harlot," lost its strong female role model from the title in 2003 when the Placenames Commission demanded that it drop the "Bleisce" (also on their hit list – the town of Dingle). Villagers objected to living in boring old Fort, so campaigned to reinstate the Harlot in 2007. They have heard all your jokes. 
7) Twitter's a nightmare
Good luck asking for directions to the town of Muckanaghederdauhaulia. At 22 letters, it's the longest place name in Ireland, unless you count Scruffaunoughterluggatoora  -- that's a stream, not a hippie festival, and also in Galway. Thailand has them both beat with Krungthepmahanakhon Amonrattanakosin Mahintharayutthaya Mahadilokphop Noppharatratchathaniburirom Udomratchaniwetmahasathan Amonphimanawatansathit Sakkathattiyawitsanukamprasit, which translates to "You are really far from Galway."
8) TV is steady work
Ireland is known for the gift of the gab – there's a stone for it after all – so it's only logical than it's home to Europe's longest-running talk show, The Late Late Show. The second-longest-running show in the world after NBC's The Tonight Show, it has been yacking away on Raidió Teilifís Éireann (RTE) since 1962, with a live studio chat and music format that remains virtually unchanged. 
9) There was a St. Patrick's Day parade for people who hated walking
Dripsey, Cork's parade cut out the filler with a 77-foot route between the village's two pubs. It was the shortest in Ireland, and has also claimed the world title, which sounds like fighting words to Hot Springs, Arkansas, where participants schlep a whole 100 feet. Sadly, one of the pubs closed down and the parade changed its tune a bit (but as long as there's one pub, everything's all right in the end...).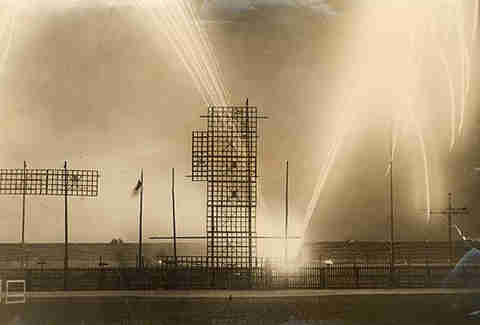 10) Ireland had a Bronze Age Olympics
Back when the Olympics were just a glimmer in some Greek guy's eye, the Irish were medaling in running, jumping, wrestling, arranged marriage, spear-throwing (wait, go back one?) at the Tailteann Games. According to folklore, the games began as a mourning ceremony in 1600BC, died out with the Norman invasion in 1169-1171AD, and were revived in 1922. That's almost as good a run as The Late Late Show.
11) It's why E.L.O. didn't sing about some dude called Mr. Sky at the Grammys
It seems obvious now, but 19th-century physicist and Leighlinbridge native John Tyndall was the first to prove that the sky is blue, or to be referred to as a "physicist" for that matter. He also made great strides in infrared radiation and had a sweet beard – which could have been your opener.