12 Things You Didn't Know About Jamaica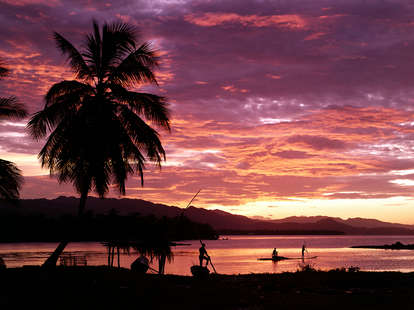 Alamy
Alamy
We all know that one person who's tried jerk chicken a grand total of twice and thinks he's a certified Jamaica expert. Don't listen to that guy – listen to us. Unless you live there or visit a lot, there's no way for you to know everything about Jamaica. Lucky for you, we're here to help with some to-do's that need to top your Jamaica bucket-list, that is, if you survive your first encounter with Hot Rum.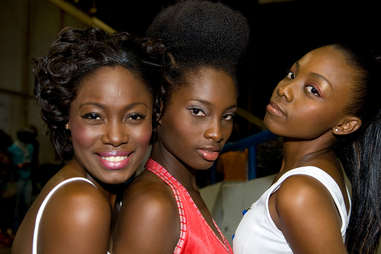 Caribbean's hottest fashion fete goes down here every June. And this year marks the stylish event's 15th anniversary, so if you book a seat at the catwalk come June, you can not only see the best in local fashion, but none other than Billy Ocean perform.
It's hard work being laid back all the time -- so the speed freaks of Jamaica switch it up in the fall (late-November/early-December), giving the streets in and around Kingston the Grand Prix treatment for the annual Rally Jamaica road race. Racers travel with their rides from as far away as Europe to compete, and even though there can only be one winner, there are worse places in the world to lick your wounds after losing a race.

Jamaica is the only Caribbean country to date to produce its own car -- the aptly-named Island Cruiser. It's no Yugo either. Tough enough to endure the island's more rugged rural roads, this two-door near-Jeep will get you most anywhere you'll want to go in irie style.
Red Stripe may be the King of Jamaican Beers, but one of the newer brews, Talawah, is gearing up to be the young upstart that's coming for the throne. A light blonde lager not unlike Red Stripe, Talawah translates as "strong and fearless", packing a soft 4% ABV that's good for those steamy beach days.

Hope you like hipster with an island twist, because craft beer has come to Jamaica. Get with Kingston's Big City Brewing for a taste of their Royal Jamaican Alcoholic Ginger Beer, a crisp combo of Jamaica's famously piquant ginger with a light local beer.
An isolated abode with no electricity or hot water: if this doesn't exactly sound like paradise to you, keep reading. For those who want to unplug and live that rural Jamaican life, hostels like Whitfield Hall in the Blue Mountains can help scratch that "off-the-grid" itch. Communing with nature and welcoming locals in remote highlands surrounded by acres and acres of coffee plantations, 200+ species of tropical birds, and sweeping views extending all the way to Cuba.

Appleton might be the hot Jamaican rum known throughout the world, but it's not even hottest rum in Jamaica. That distinction goes to Rum Fire, an aromatic over-proof made in Trelawny that packs a mighty 63% ABV. Be strong, sip slow, and let this potent potable warm your cold, cold heart.
8. One of their best bars looks like it's falling apart
Beach bars? The year 2004 was a long time ago. For a really unique bar experience, gun it to the south coast of Jamaica to Floyd's Pelican Bar. Though this shack in the middle of the sea kind of looks like a "fall apart at any moment" type of place you'd have to be double-dared to enter, it's one of the Caribbean's most iconic watering holes.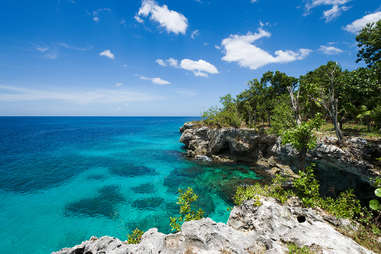 You'll want to get off the beach and onto the streets of New Kingston, the uptown section of Jamaica's bustling capital, for some real island nightlife. Clubs get cooking late (around midnight). As the sun starts to set, get over to the Sky Terrace atop the Spanish Court Hotel, the swankiest digs in town. No better place to bring on the night with cocktail in hand.

Reggae rules supreme in Jamaica, of course, but it's not the only riddim you can enjoy on the island. Jazz up your Jamaican experience at Mike's Supper Club, the stylish Cabaret lounge at the swanky Trident Hotel in Port Antonio. Evoking the days of calypso bop and the Harlem Renaissance, Mike's hosts live jazz performances every Saturday night beginning at 8pm around its iconic Ferrari-red 1917 Steinway baby grand piano. Groove to the tunes, nosh on the Club's distinctive Jamaican-Japanese fusion cuisine, and escape to a bygone era.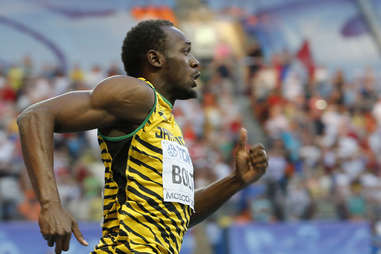 You can tap into the World's Fastest Man's eats at Tracks & Records, Usain Bolt's sprawling 7,000 square-foot sports bar, restaurant, and entertainment complex in New Kingston. The expansive menu features traditional favorites like jerk chicken, curried mutton, and janga soup alongside such mash-ups as ital penne with pumpkin rundown and an amazing jam Asian cobb salad, all of it, no doubt, served FAST!

Drake, Alicia Keys, Santigold, Major Lazer, Gorillaz, Amy Winehouse, No Doubt -- all have laid tracks in Jamaica in recent years at one special place: Geejam. Tucked away in Port Antonio, a quiet corner of Jamaica that time forgot, Geejam is 180-degrees from the raucous, touristy picture most people have of Jamaica. You come here to escape: to nature, to peace, to tranquility… the real Jamaica that inspires so much of the world's great music. Get it all, and the celebrity swag, by staying in one of Geejam's exclusive collection of stylish accommodations. There are only seven rooms at this six-acre enclave, each of them elevated like a treehouse overlooking the sea.