This airplane armrest settles it: everyone gets the armrest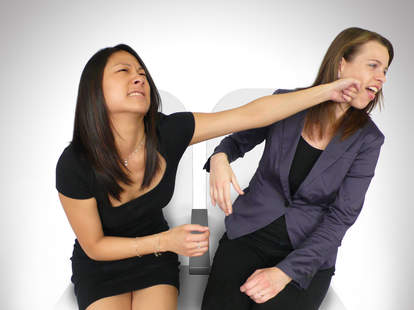 Economy fliers will do just about anything to annex the armrest -- from bribing a chatty seatmate with Altoids, to passive-aggressive bumping, to feigning sleep once a neighbor goes to the bathroom.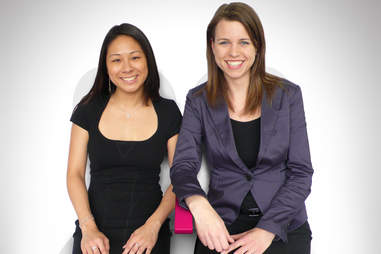 But one new invention hopes to put the arm argument to bed. Hong Kong-based company Paperclip Design has introduced a double-decker armrest that lets two passengers sit comfortably side-by-side with both of their arms rested. At least, semi-rested.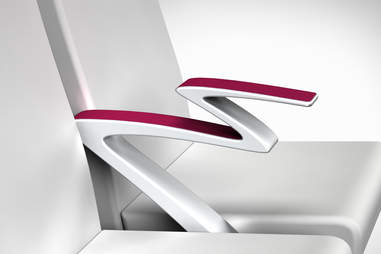 The award-winning, peace-making gadget, which comes in a fetching hot pink and is available in all sorts of crazy shapes, is fashioned in a two-tiered structure that places one passenger's arm over the top level of the curved shape, which sits around 8 inches from the seat back.
The other passenger uses the bottom section, of course. And everyone wins. Except for the fact that they're still flying coach.
While it doesn't look particularly cozy, the in-flight space-saver provides ample room for two. The 8-inch gap between the seat back and the top level, and the 3 inches between the two decks ensure everyone has the space they need.
Head to Paperclip Design's site for a more in-depth look.
And just an FYI: In every other instance, middle seat gets the armrest. No questions asked.
Chloe Pantazi is an editorial assistant on Thrillist's travel team. Yes, that's a British accent. No, she doesn't watch Doctor Who. Follow her on Twitter at @ChloePantazi.