Paid Content For
How to Maximize Your Next Multi-Country Vacation
Paid Content For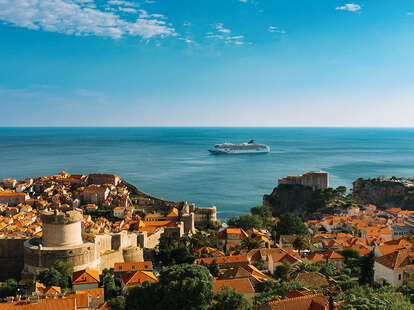 The beauty of travel is that it gives us the freedom to unplug from the chaos of everyday life. Life, however, is not about the experience of waiting in line at the airport, or dragging your bags to your sixth hotel. If you are trying to hop through a multi-destination vacation with ease and make the most of your time abroad, you need to take a cruise.

Cruises eliminate the hassle and the scheduling of other methods of travel. Cruise ships travel mostly at night while you're sound asleep, so you wake up refreshed and ready to tackle a new day in a new destination. Major cruise lines like Norwegian Cruise Line give you the freedom to unpack your bags once, explore a new place, and then reboard your ship at the end of the day to recharge before your next excursion. Here are some tips to make the most of a cruise through multiple destinations.
PLAN YOUR ROUTE
You don't want to criss-cross the city wasting precious hours in cabs or on buses. Line up your locations by distance and plot a course that connects them in an efficient way. If you want someone to build a route for you, go on a guided shore excursion that not only maximizes your time in port, but ensures you get back to the ship before departure.
EAT OFF THE BEATEN PATH
There are plenty of restaurants in every city -- but the best ones might not have obvious signs. Do some research ahead of time for the best spots to hit, or find a good guide to point you to a buzzy new eatery or quaint restaurant off the beaten path. Farmers markets are already a good bet for something cool and unusual, and don't skip the opportunity to try a local delicacy.
SEEK OUT BEAUTY
The deck of your cruise ship is perfect for beautiful landscape shots of your new destination, or to witness local wildlife. But if you want to witness beauty up close, you need to get off the well-trod roads and trails. Try a tour with an unconventional vessel, like a cable car, a horse, or a submarine, and look for routes that take you through the wilder side of your stop.
TALK TO THE LOCALS
Statues and cathedrals will look great on your Instagram feed, but the memories you will cherish most are the unique relationships you make when you take the time to get to know the locals. Strike up a conversation with a local restaurant owner, or ask a bartender for their favorites places in town. Take the time to get to know them, because they might even let you in on where to find the best photo-op spots kept secret from tourists.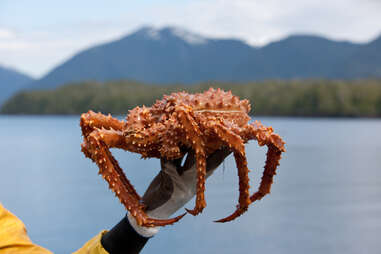 DO SOMETHING NEW
Take this opportunity to do something you would never have thought to do before. Hop aboard a crab fisherman's boat and catch dinner yourself in Alaska, or ride a loveseat down a mountain in Spain. The best vacations challenge you and help you break free from your inhibitions and the routines we fall into in our normal lives.
For more ideas for experiencing the freedom of cruising, try these Norwegian Excursions:
Explore the Dragon's Dungeon in Split, Croatia, where major scenes from Game of Thrones were filmed, like the revolt in Mereen, and the dungeon that held Dany's dragons.
Best of Lima - Treasures, Temples & Horses in Lima, Peru gets you up close and personal with Champion Stepped Horses, guided by authentic Peruvian horse breeders.
Scenic Dalmatia, Village & Tasting in Split, Croatia is an architectural trip back in time, where you'll visit the traditional village of Burni and discover the rich culture of the Dalmatians.
On the Captain Zodiac Raft, Snorkel & Dolphin Adventure in Kona, Hawai'i you'll experience the pure joy of playing with one of the smartest mammals in the world, and take in the beauty of Hawai'i under its crystal-clear water.
To learn more about how to maximize your next multi-country vacation, visit Norwegian Cruise Line.