This house is actually an RV
It used to be that owning a home meant you were tied down, settled in one place, and locked into a mortgage that effectively robbed you of your freedom to move at a moment's notice. Well, not any more, thanks to the ESCAPE: a cottage-style, parked RV that looks and functions like a house (with hidden wheels), except you can tow it anywhere.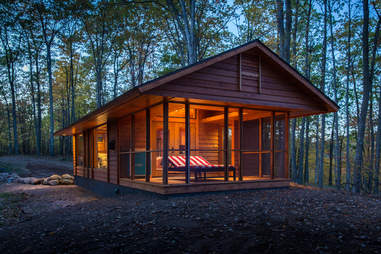 While it's meant to be "parked", the handsome structure is built on a chassis; this provides it RV status, and means you pay an annual DMV permit rather than property taxes.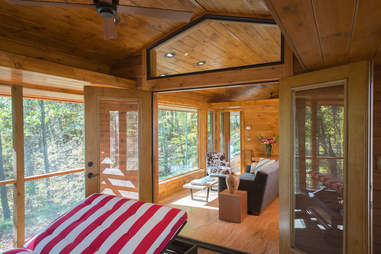 Designed by architect Kelly Davis and handmade in Wisconsin, the 400-square-foot ESCAPE includes a bedroom, full-sized bath, kitchen, and living area.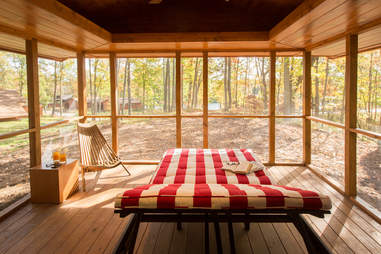 As well as this screened-in porch, perfect for a hammock or an optional heated double chaise.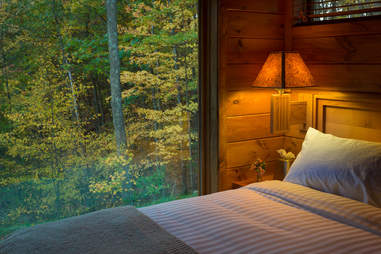 Windows are made with low-emissivity glass, the wood doors are solid, and there's an optional fireplace -- you might not guess so by looking at it, but the cabin uses only around $30 worth of electricity a month, on average.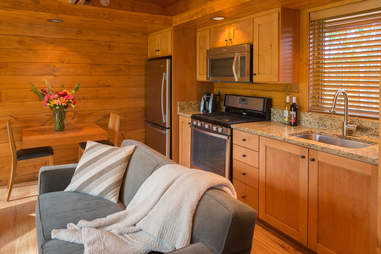 Not a bad-looking kitchen for an RV, right? The cottage also boasts LED lighting and Energy Star stainless appliances, and is made entirely from recyclable materials and sustainably harvested timber.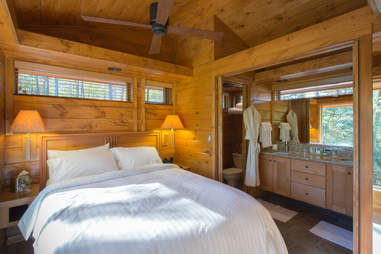 While the basic package starts at around $79,000 (excluding delivery), you can add on a ton of options like built-in furniture, steam showers and heated tile floors, and this comfy king-sized bed.

It takes about three months for delivery and doesn't require any foundation -- just a flat piece of land preferably covered with a layer of gravel.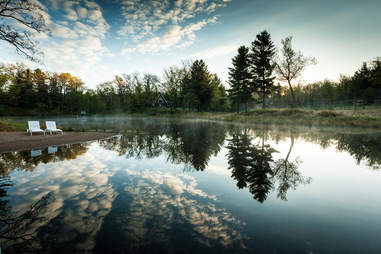 If you'd rather test it before you buy, you can rent them for $298 a night from ESCAPE Cottage at Canoe Bay in northwest Wisconsin.
Guess what? They even have a beach/coastal version! See the pics, floor plans, and specs, right here.
Sophie-Claire Hoeller is Thrillist's über-efficient German associate travel editor, and wishes this had existed back in 2005 when she spent two months sleeping in a tent in Australia. Follow her @Sohostyle