Thrillist's Dope Deal Rundown
Every week, Thrillist bravely wades through the murky depths of the internet to bring you only the most pristine travel-deal gems. From island getaways to cross-continental yacht trips, each deal has been hand-picked and vetted by our trusted editors to ensure that no matter which adventure you decide, it'll always be most excellent.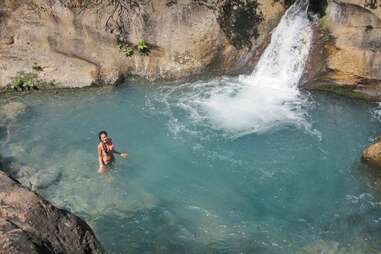 El Secreto

If you fancy San Pedro, but constantly find yourself saying "if only there was a small, secluded resort only accessible by boat with thatch-roofed villas that each have their own plunge pool and private outdoor patio", you'd be privy to check out El Secreto. There's also world-class diving and seafood sourced from local fishermen, so yeah, this place rocks.

The secret to booking your next stay is just a click away...